The 'silver lining' in the fallout between Google and Project Maven
The tech industry was slow to accept that artificial intelligence is a dual-use technology with military applications, but the controversy over Project Maven changed the conversation, says a prominent entrepreneur.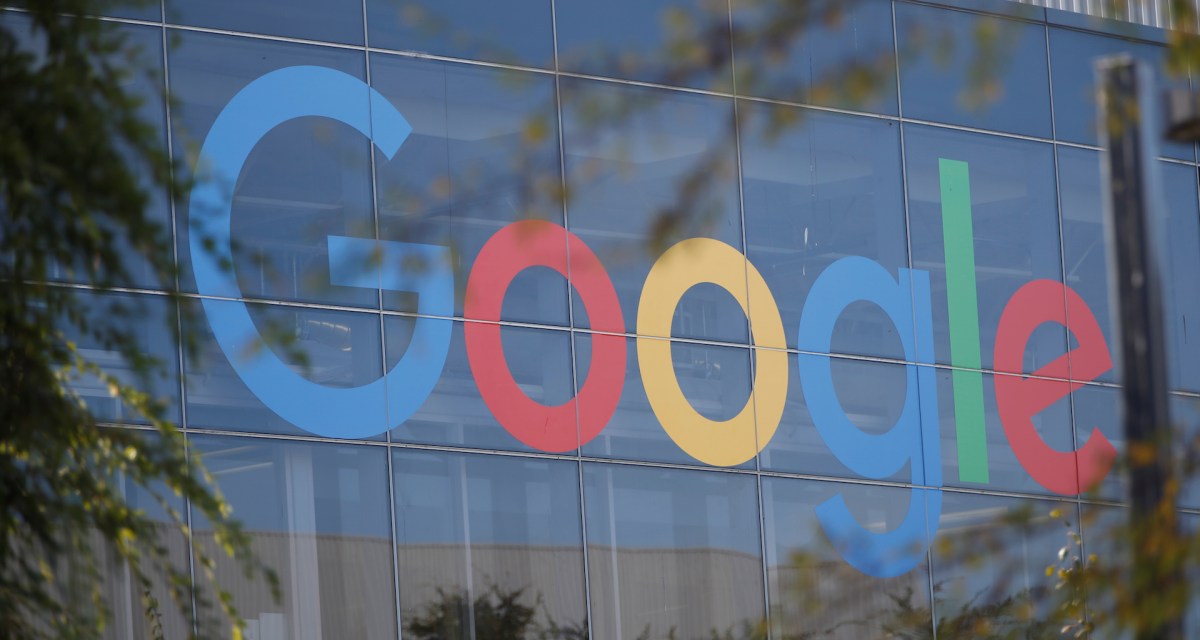 Google's highly publicized pullout from a U.S. military artificial intelligence project last year may have been a damaging blow to the relationship between Silicon Valley and the Pentagon, but it also sparked a necessary, real conversation about the use of AI for defense that will ultimately benefit the nation, a panel of defense officials and tech entrepreneurs said.
Peter Thiel, co-founder of PayPal and Palantir, called this public discussion the "silver lining" of Google's otherwise "very problematic" decision to step away from work on the Department of Defense Project Maven — a program to develop artificial intelligence for full-motion video analysis.
"I think sort of the silver lining of the Maven controversy is that it tells us that AI is a military technology, or at least it's a dual-use technology," Thiel said Saturday at the Reagan National Defense Forum. "And it's not something that Silicon Valley had acknowledged for a long time."
In 2018, Google backed out of any further work on Project Maven after employees began protesting the contract, with some ultimately resigning with ethical concerns of the kind of lethal power this would grant the U.S. military.
Thiel, a serial Silicon Valley entrepreneur who has ties to the Beltway defense community through Palantir's work with defense and intelligence agencies, compared the conversation around AI to the debates in the 1940s around the development and use of nuclear fission for weapons.
With AI, he said, "we haven't had this debate," but now it's beginning to happen.
"Even though I disagree with Google on Project Maven, I think it has forced a debate, and that sort of debate about AI is going to happen in many other areas of technology," said Thiel, who supported Donald Trump's presidential candidacy in 2016. "They are dual-use and we better make sure we get the cutting-edge ones on our side."
Some panelists felt that Silicon Valley has developed a disconnect from its defense and military roots. "The origins of Silicon Valley were in electronic warfare and defense. But…there is an aversion for people to want to work on defense-related things and that is a zeitgeist that is growing," said Josh Wolfe, co-founder and managing partner of Lux Capital, a New York-based venture capital firm with a large presence in Silicon Valley.
Wolfe said he felt "some of that is the companies pandering to the lowest-common-denominator and wanting to avoid HR issues and controversies." But also, he pointed to a lack of awareness of the "clear and present danger" that exists if the U.S. falls behind countries like China or Russia in the development of AI.
"I think there's a job society can do in, sort of, the information ops of retelling a narrative that can bind people and galvanize some of our best and brightest to want to work on American defense," Wolfe said.
Thiel agreed that Silicon Valley "is very disconnected from the history of the 1950s and 1960s where it was heavily created by military R&D. And people are just not aware of that history in any way."
However, he said, regarding the ethics debate of developing AI for military purposes, "when it's a choice between the U.S. and China, it is always the ethical decision to work with the U.S. government. … It's really odd that we're even having any sort of debate where that's even framed as a question."
Despite the disconnect that Thiel and Wolfe have picked up on, Mike Brown, head of the Pentagon's Defense Innovation Unit (DIU), said DOD is "not seeing that as representative."
"We're working with lots of companies who are now trying to work with the Defense Department and hopefully making that easier for them to do so," Brown said. "But we're seeing no shortage of companies that want to work with us. The last solicitation we did for an AI project had 60 companies applying. So I'm happy to tell you that, while very regrettable, the Project Maven-Google story … is significant for what that represents and how we need to change that, I don't think that's representative of how Silicon Valley or the other innovation hubs feel about defense."