After protest, TRANSCOM will move classified data to AWS cloud
The contract stands to serve as a major foot in the door for AWS to prove its ability to host DOD's secret-level systems.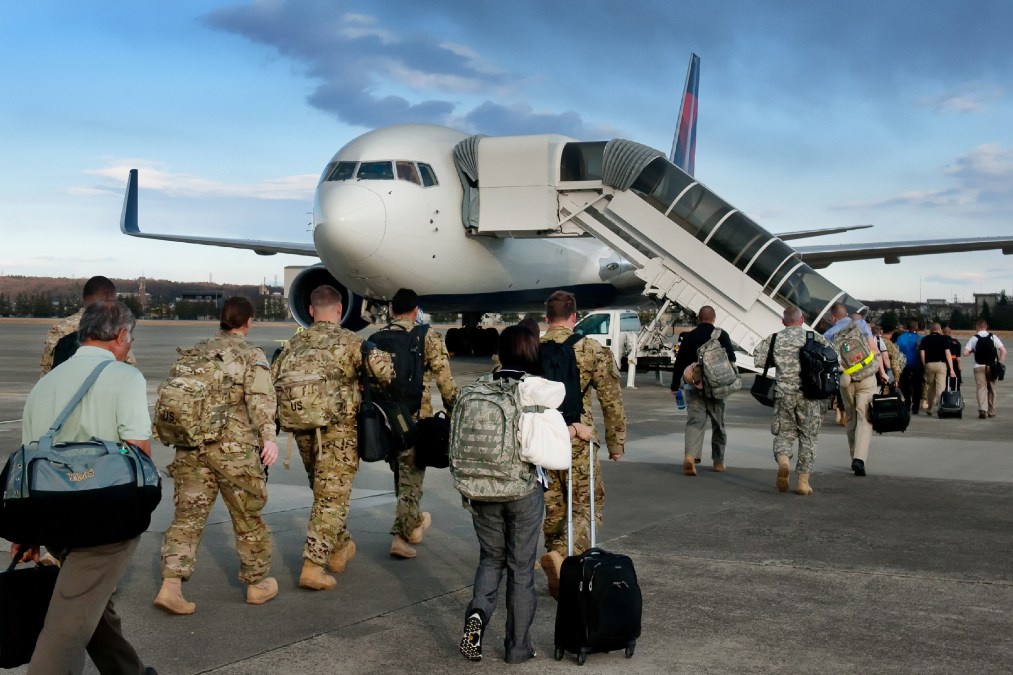 The Defense Department's Transportation Command will follow through with plans to move its classified data to the commercial cloud now that a contractor protesting the move has withdrawn its case.
As intended in a December 2017 sole-source justification, TRANSCOM— the agency that manages the military transportation system — will migrate its secret classified IT services and data to Amazon Web Service's Secret Commercial Cloud Services offering. TRANSCOM claims AWS "is the only DoD Approved Cloud Service Provider" authorized to handle the department's Impact Level 6 data for secret classified information — currently the highest level of information suitable in a defense cloud environment, per DOD's cloud computing security guide.
AWS received a provisional authority to host DOD level 6 data with the launch of its Secret Region last November.
Microsoft took objection to the sole-source contract, however, filing a protest with the Government Accountability Office for an opportunity to win TRANSCOM's business. Microsoft announced similar offerings for sensitive data loads last October, but only up to Impact Level 5.
According to a Microsoft spokesperson, the company withdrew its protest last week "because the issues involved were resolved to Microsoft's satisfaction."
The original unclassified solicitation doesn't delve into too many specifics on the scope of the contract, though it will include "virtual machines, storage, network bandwidth, and Internet Protocol (IP) management" and will have a base period of performance of nine months, with four one-year options.
"USTRANSCOM requires Impact Level (IL6) Secret Commercial Cloud Services for the continuation and growth of a wide portfolio of supply chain distribution applications serving the warfighter on the Secure Internet Protocol Router (SIPR) network," the justification explains.
The contract stands to serve as a major foot in the door for AWS to prove its ability to host DOD's secret-level systems. TRANSCOM is what the Defense Information Services Agency refers to as a "pathfinder for other DOD agencies to migrate to a CS2S environment," meaning it will serve as a proof of concept for other agencies with similar needs.
DOD is in the midst of a major push to the commercial cloud, releasing the draft solicitation of its multi-billion-dollar Joint Enterprise Defense Infrastructure contract last week.
TRANSCOM also notably struck a recent deal with cloud migration vendor REAN Cloud LLC, whose successful prototype helped migrate dozens of the agency's legacy applications to the cloud. The deal was supposed to be open to the entirety of DOD and worth $950 million, but the department controversially scaled back the scope to a $65 million contract serving only TRANSCOM.
NextGov first reported Microsoft's protest withdrawal.