OMB's new data center plan draws concerns
Rep. Gerry Connolly and others are calling for the White House to not ease off the pedal when it comes to data center consolidation.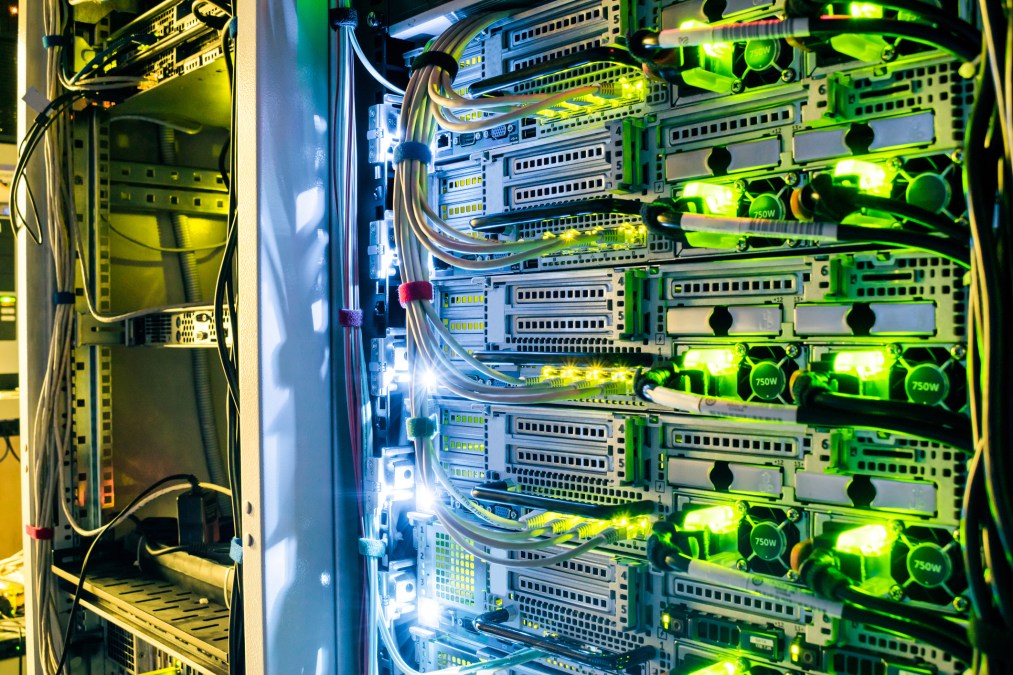 In response to the White House's recent proposed changes for how it tracks data center optimization, industry and policy stakeholders are pushing for a continued focus on consolidation.
The draft version of the administration's updated Data Center Optimization Initiative policy proposes adjusting the metrics by which agencies are graded for reducing their federal data center footprint.
The Office of Management and Budget rolled out the policy in November — shortly after releasing the Cloud Smart policy— as a way to correct for agencies' "diminishing returns" on optimization targets. It proposes a number of metrics changes, most notably allowing agencies to focus on achieving long-term cost savings, including possibly replacing data center technology rather than shifting to the cloud.
"As a result of work that has occurred over the past years, there will be continuous improvements, but the federal government should not expect to see continued dramatic savings or large-scale closures from ongoing data center consolidation and optimization efforts," the policy says. "Agencies should consider opportunities for investments that may yield long-term savings through energy efficiency."
But those moves have interested parties concerned that it could allow agencies to not pursue optimization efforts as vigorously.
During a comment period that closed Dec. 26, organizations, like the Professional Services Council, called on OMB to re-emphasize its consolidation efforts in the updated policy.
"This background section currently implies that 'optimization' will be the only priority, with closure and consolidation activities simply continuing where appropriate," Alan Chvotkin, PSC executive vice president and counsel, said in the comments. "While PSC supports making optimization a key priority, this should not preclude robust OMB oversight of agencies' closure and consolidation of data centers."
Chvtokin went on to note that five agencies failed their DCOI goals in the most recent FITARA scorecard — in which one achieved only 12 percent of its $66 million savings goal — as evidence that there is still more room for consolidation.
But it's metrics like those in the FITARA scorecard that OMB is looking to tweak. Speaking at an ACT-IAC meeting in December, OMB Digital Services Expert Bill Hunt said the policy changes are meant to allow agencies to deploy other methods of cost savings when cloud migration and other optimization methods don't prove as cost-effective.
"We think that's kind of a simplistic view," he said of the FITARA scorecard metrics on DCOI. "What we are moving toward is we really want to track progress over time. We don't want to see things pass-fail for every single agency. We want to see how agencies are performing and improving. The previous metrics weren't really designed in a way that optimized for that, so we re-engineered all of our metrics and goals around seeing how those performance improvements are tracked."
Hunt also said the policy seeks to cut down on reporting costs by not requiring agencies to optimize server closets — independent servers housed outside of data centers — or list them among their data center inventories in their consolidation plans.
"We still want agencies to treat their IT properly," he said. "We still want them to move those things into federal facilities that are tiered, but at the end of the day, sending us an inventory of every single server under every single desk is extremely burdensome for agencies and is taking a lot of money and resources just to shuffle those things around."
But Chvotkin said that while inventorying those server closets may not seem cost effective, it does provide vital cybersecurity protection due to the servers' potential to be a weak point in an agency's network security. He called on OMB to include the inventories in its Portfolio Stat reviews of agencies.
Those adjustments have already drawn concerns from Rep. Gerry Connolly, D-Va., for their potential to make it harder to assess agency compliance. He told FedScoop Tuesday that without concrete metrics for agencies to live up to, that the current consolidation gains could be lost.
"OMB's update of the Data Center Optimization Initiative and the Cloud Smart Strategy is a win for proponents of the status quo and indicates that despite the initial push towards IT modernization, the administration is not willing to push agencies towards taking action that would lead to cost savings, efficiencies and better security," Connolly said in an email. "I urge the administration and OMB to set metrics that would actually lead to consolidation and movement to the cloud and intend to conduct oversight of agency federal IT spending.
"Despite the administration's pull back from consolidation efforts, Congress is still serious about the need for data center optimization and consolidation," he said.