The State Department wants to teach data literacy to diplomats
In December, the Foreign Service Institute's School of Applied Information Technology started a data science training course. Now they're looking to expand it.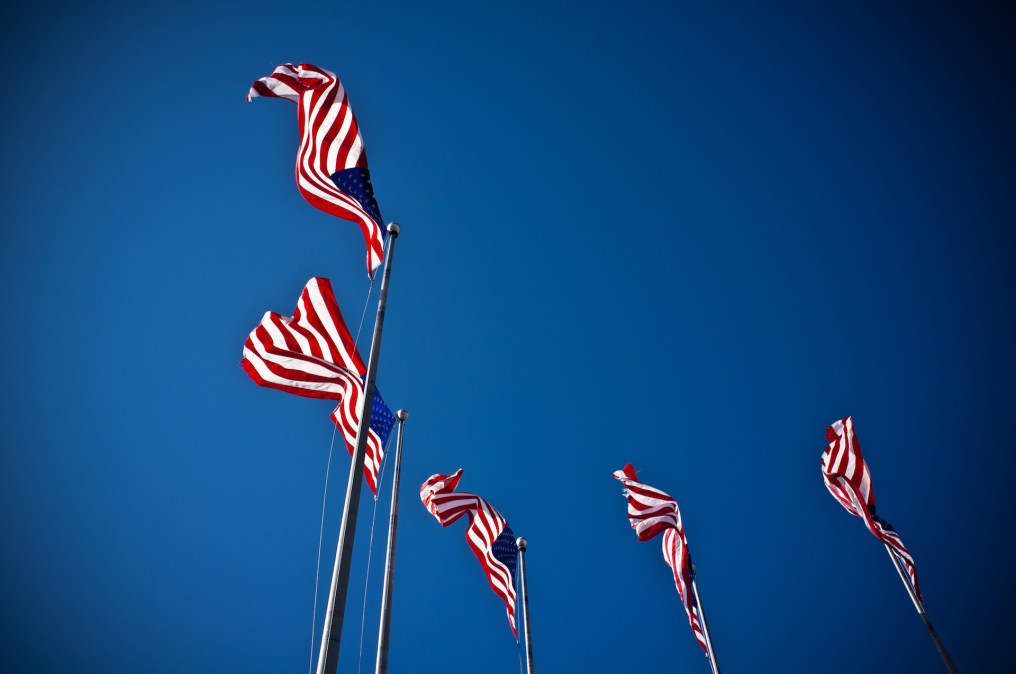 America's diplomats are, and always will be, particularly adept at using the written and spoken word to advance the country's policy agenda. But in an increasingly data-driven world, there's an interest in making sure they're adept with numbers, too.
Enter the Data Analysis and Visualization course being taught at the Foreign Service Institute's School of Applied Information Technology. The course is new — it kicked off for the first time on Dec. 18, 2017, and has been run every two weeks since. A three-day immersive experience, it aims to "increase data literacy at State," for workers in the Foreign Service and beyond.
It's not just data literacy for data literacy's sake, though. Laura Williams, the business applications director at the department's Foreign Service Institute, told FedScoop that she believes these capabilities "will directly impact our collective ability to better influence others, advocate for U.S. foreign policies, and justify Department of State resources in support of our diplomatic efforts and programs."
The students — a diverse bunch in terms of their bureau and rank — learn how to clean up a dataset, perform analyses and create visualizations. They also meet data experts from elsewhere in the State Department.
"People are scooping it up like ice cream," Williams told FedScoop. The course only takes 12 participants at a time, and it is always full.
Williams and team want to increase the frequency and type of data courses the School of Applied Information Technology offers. Her office put out a request for information on FedBizOpps — seeking information on the various vendors out there who may be able to "design and deliver interactive workshops and seminars to expand data literacy for Dept. employees who produce and consume data."
Williams says that this two-pronged approach — classes for employees that regularly work with data, as well as sessions for employees who are consumers of data — is key.
"The consumers part is so important," Williams said — leaders who are informed as to how the data world works have the potential to be valuable allies moving forward, as the department faces challenges such as the lack of standardization, siloed information and more.
"We're just starting small and trying to grow it," Williams said.
In response to the RFI, Williams said, the department wants to see "it all."
"We don't have a comparative advantage in trying to teach all of it in-house, so we want to be inspired by what others can provide us," she said.
The knowledge her team gains will be turned around into a formal request for proposal to start the contract process, and the idea is to get a vendor-run course going before the end of this fiscal year.
The State Department isn't the only agency working to build data science knowledge through in-house training programs. In October the Department of Health and Human Services launched its Data Science CoLab, an eight-week-long data science training program for HHS employees from across the agency. Soon, HHS plans to kick off its second cohort.
And previously, back in 2016, the Department of Commerce launched the Commerce Data Academy. The Academy, which is not currently running, was an in-house online training portal for employees wishing to learn data science and web development skills.
Commerce and HHS contracted their training out to D.C.-based data science training startup Data Society. Commerce also called upon web-development bootcamp giant General Assembly.
Data Society CEO Merav Yuravlivker told FedScoop that she's seen interest from other agencies as well. These programs are "anticipating the future," she said.
Williams agrees.
"I think that diplomacy … it is about your ability to negotiate and influence others to achieve our policy goals," she said. "But how we do that, the how we do that effectively, changes in this data-saturated world. Technology, the access to data, it changes the calculous a little bit."
"Written word and spoken word are not enough anymore," Williams said.