Biden touts ARPA-H launch in SOTU address
The president also highlighted plans for federal agencies to increase telehealth access.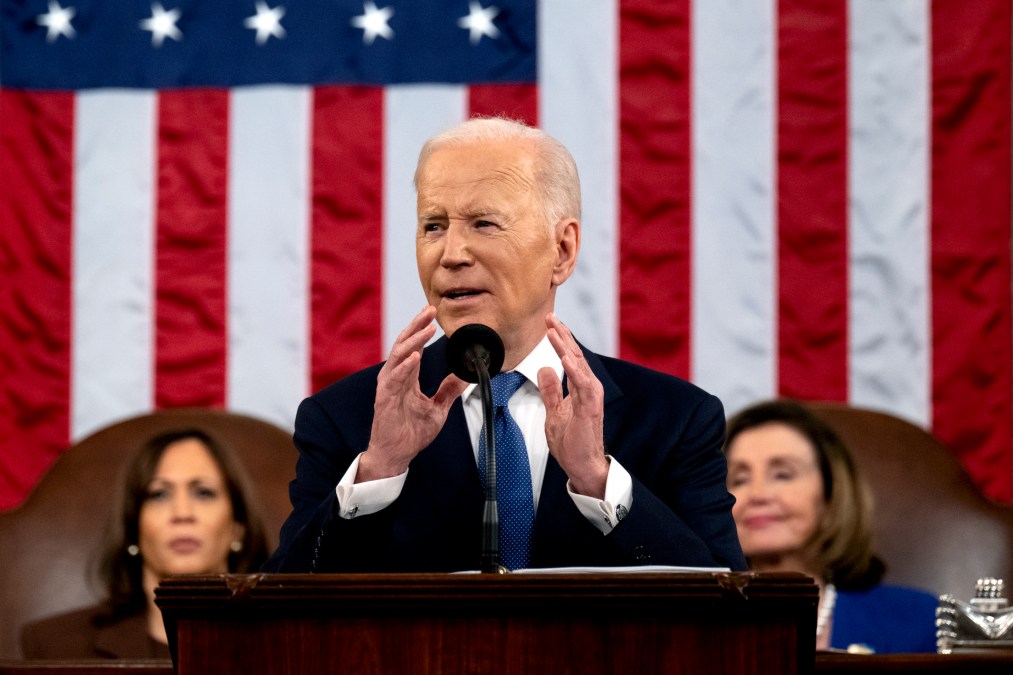 President Joe Biden in his State of the Union address to Congress Tuesday touted the launch of new medical research agency ARPA-H.
In his speech to Congress, Biden highlighted the work of his administration establishing the new medical research agency, which last year received a total of $2.5 billion in funding.
He said: "Together, we passed a law making it easier for doctors to prescribe effective treatments for opioid addiction … [l]aunched ARPA-H to drive breakthroughs in the fight against cancer,Alzheimer's, diabetes, and so much more."
Since its launch, the agency has focused on supporting research across four key workstreams as it seeks to replicate the R&D model of military research agency DARPA. The four workstreams are: health science futures, scalable solutions, proactive health and resilient solutions.
In addition, Biden highlighted plans at federal agencies including the VA to increase the availability of telehealth and technology-driven mental health services.
He added: "The VA is doing everything it can, including expanding mental health screenings and a proven program that recruits veterans to help other veterans understand what they're going through and get the help they need."
Biden during his first State of the Union last year announced a four-part Unity Agenda which focused on bipartisan issues that he plans to announce progress regarding during his speech this year: ending cancer as we know it; delivering on the sacred obligation to veterans; tackling the mental health crisis; and beating the opioid and overdose epidemic.
Editor's note, 2/8/22: This article was updated to include quotes from the president's address.