Biden launches cancer tumor removal technology program through ARPA-H
The program funded through the Advanced Research Projects Agency for Health is the nascent agency's first cancer-related project.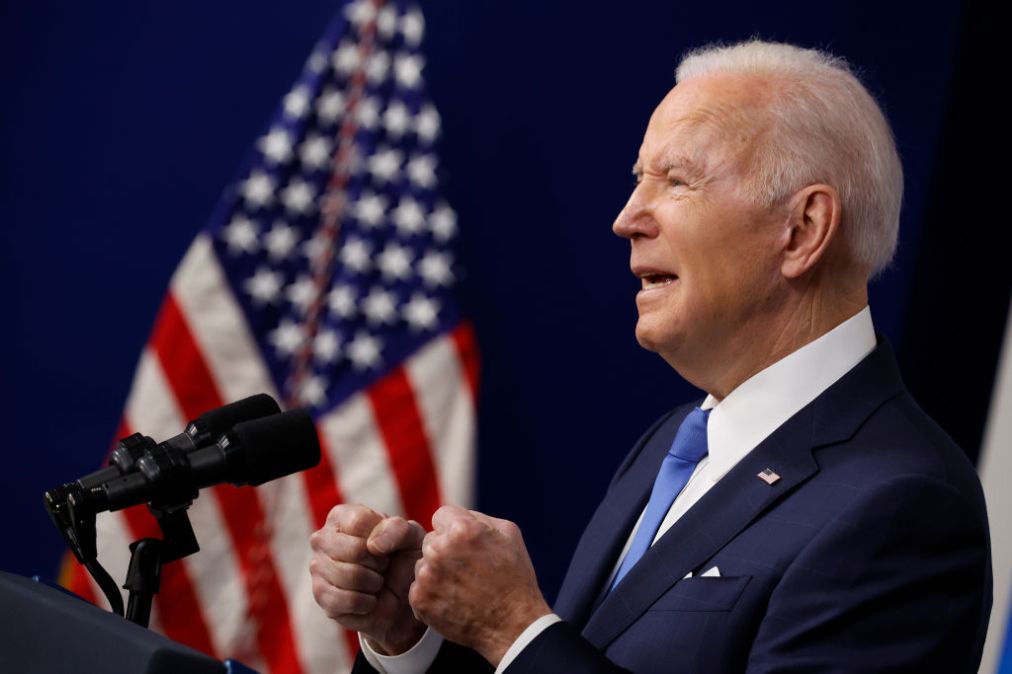 The Biden administration launched a new program to fund the development of technologies that will help doctors remove cancerous tumors as part of its "cancer moonshot" efforts to fight against the disease.
The Precision Surgical Interventions program will be funded through the Advanced Research Projects Agency for Health (ARPA-H), which was established last year to fund breakthroughs in the biomedical and health spaces. The announcement marks the second program the agency has funded and the first related to cancer, the White House said in a release Thursday.
Current technologies can't help doctors "easily and fully distinguish cancer cells from normal surrounding tissue in the operating room," the White House announcement said, which can lead to repetitive procedures, difficult recovery, cancer recurrence, and higher costs of care.
"ARPA-H's new Precision Surgical Interventions (PSI) program aims to deliver groundbreaking new tools to enable surgeons to successfully remove cancer for patients through a single operation by better identifying and differentiating between healthy and cancer tissue," the White House said.
The technologies will assist surgeons with identifying and avoiding "important structures such as nerves, blood vessels, and lymph nodes, which can be mistakenly damaged during invasive surgical procedures," the White House said.
The administration will also ensure the technologies are accessible in rural and urban areas, in line with the cancer moonshot's goals to advance equity, the White House said.
Ileana Hancu, the manager of ARPA-H's Precision Surgical Interventions program, said the program seeks to "fundamentally change how surgery is done."
"Imagine if surgeries fixed problems flawlessly, the first time," Hancu said in a statement from ARPA-H Thursday. She added that the tools have the potential to be used for other types of surgery outside of cancer.
ARPA-H will solicit proposals for ideas on how to improve the visibility of cancer and anatomical structures during surgery in a coming Broad Agency Announcement and anticipates multiple awards. Those awards will depend on the quality of the proposals and available funds, the White House said.
Congress initially funded ARPA-H with $1 billion through the appropriations process for fiscal year 2022. Lawmakers subsequently appropriated an additional $1.5 billion for the agency in the following year.