How tech convergence will drive IT transformation in government
Federal chief technologists at Dell EMC and Intel highlight how new IT infrastructure services and business models offer agencies fresh alternatives to transform and secure their enterprise IT operations.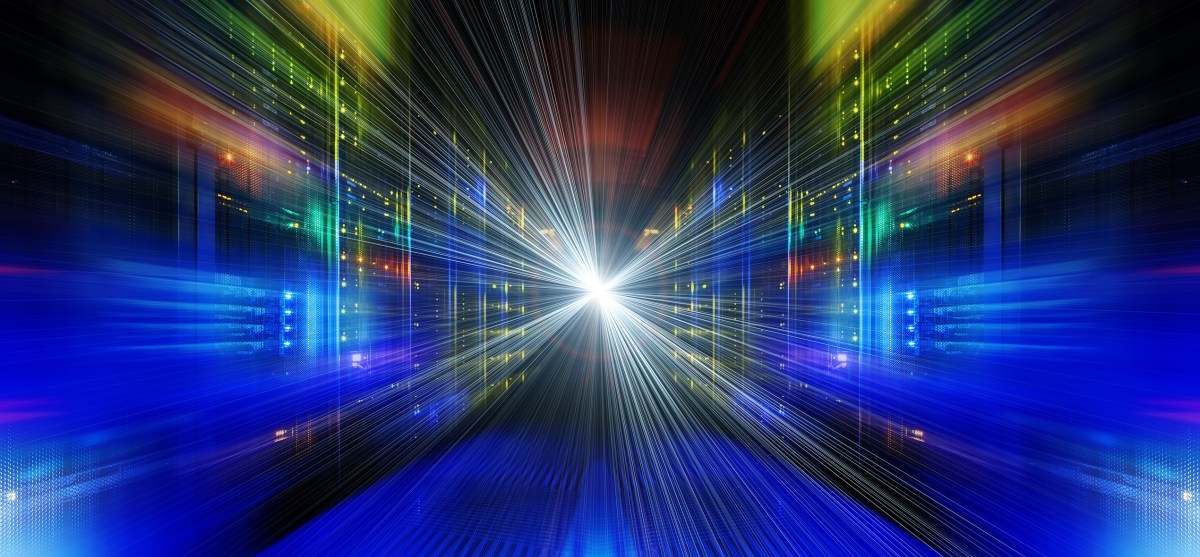 The economics of IT-as-a-service, and the new generation of business models they've enabled, are bringing a fresh wave of opportunities to government to transform their enterprise IT operations, according to top technologists at two of the world's leading technology firms.
Cameron Chehreh, chief operating officer and chief technology officer at Dell EMC Federal, and Steve Orrin, chief technologist at Intel Federal, both voiced optimism that federal agencies have never been in a better position to take advantage of advances in enterprise IT architecture and applications to transform their digital operations.
The advent of software-defined networking, new data and infrastructure services, along with applications that can handle large volumes of data in dedicated data centers and in the cloud, have dramatically reduced enterprise IT costs, the executives said in an exclusive FedScoop podcast on government IT transformation.
Dell EMC's Chehreh said the economics of as-a-service investments have become more efficient for government. Those models, along with the evolution of agile development practices, can help agencies significantly improve and transform the type of digital services they offer to the public.
"As-a-service doesn't just apply to cloud-based offerings now," he adds. "These 'as-a-service' models are becoming the norm for buying enterprise IT. Along with the economics of these technologies dropping as far as cost, it really is a brilliant opportunity for the government," he said.
"At the core is this concept that data is key and that data is going to drive this evolution," Orrin says. "So being able to invest in these key transformative capabilities – to drive access to the data, to create those new business models, to create those new services, to take advantage of the application logic and the data stored throughout the enterprise…is really going to be the game changer here."
That's one reason why agencies should look at investing in agile IT infrastructure sooner than later, even as budget constraints tend to prolong the decision to move off legacy systems. Another reason, says Orrin, is the degree to which "security is being baked in from the hardware up. And so now, security doesn't have to be an impediment to innovation."
Chehreh contends that contrary to the perception that government agencies are lagging behind the private sector in adopting available enterprise technologies, federal agencies are more on par with the commercial sector than is commonly thought.
"There are a lot of great pockets of transformation occurring," he says, pointing to the Federal Communications Commission as an example of an agency that has successful migrated to an agile enterprise IT environment.
Asked what IT developments they and their organizations see on the horizon that are driving their companies' investment strategies, both technologists pointed to an intensified focus on security by design, and security as a key enabler to enterprise transformation.
Orrin says another development that's driving innovation forward is "access to advanced telemetry, so that you can have applications and data and systems auto-tuned to the environment and the infrastructure."
"That leads to a new data center model we're seeing around disaggregated computing capability – being able to spread out your application workloads across multiple compute and virtual nodes to take full advantage of your data center," he says.
"Converged, and hyper-converged technologies, are going to be great focal areas for us," at Dell EMC, says Chehreh. "And then really driving into the software-defined space in the enterprise."
"The last piece for us is all about the software, and taking transformational technologies, like a Pivotal Cloud Foundry, to build these 4th generation, next industrial revolution-based applications."
Find out how IT transformation is helping agencies get the right foundation for better mission outcomes, or learn more from other federal Digital Transformation Heroes.
This podcast was produced by FedScoop and underwritten by Dell EMC Federal and Intel Federal.