Traditional defense contractors grow as providers of technology, data shows
In recent years, there's been a major shift: The Pentagon is now buying technology instead of making its own.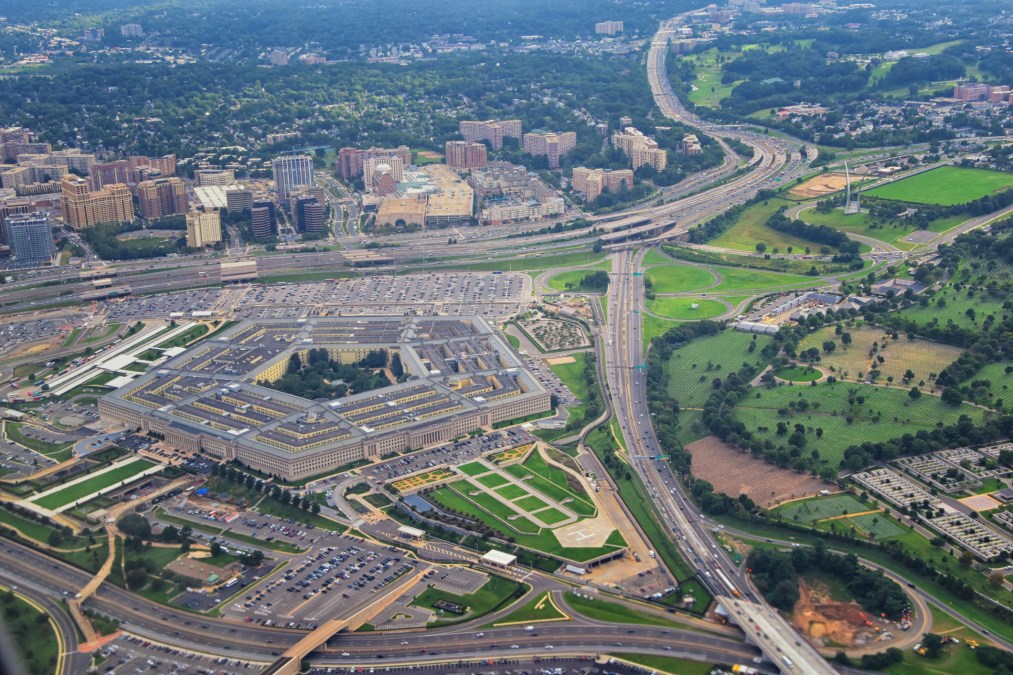 Defense industry? You must mean the defense technology industry.
A new analysis of top government contractors from Bloomberg Government shows that technology was one of the biggest drivers of growth in the defense sector in fiscal 2018. It follows trends of recent years in both government contracting and global economics with tech being a leader in growth.
"Across the board, technology plays a greater role; but technology has always played a role in defense," said David Berteau, president of the Professional Services Council, a government contractor trade group.
However, there's been a major shift: The Pentagon is now buying technology instead of making its own.
The Department of Defense used to fund much of the basic defense tech research and development in-house. Now, the private sector fills that void with innovation fast outpacing what the government can produce.
Bloomberg's report analyzed and ranked the top 200 contractors in terms of unclassified contracts won across the government. Top contractors Lockheed Martin and Boeing, whose biggest market is defense systems, offer technology services as a part of their delivery of traditional aerospace and security products to the Pentagon. General Dynamics ranks third in overall government contract money, and its IT arm alone took in $3 billion last year. Technology, both in terms of services and equipment, grew by $8.3 billion, taking an $82.3 billion slice from the $559 billion overall contracting pie, according to the report.
The report did not distinguish defense-specific IT contracts from civilian ones, but it stated top IT contractors generated most of their income from defense contracts. The biggest growth in federal technology equipment came from defense giants Raytheon, Lockheed Martin and Northrop Grumman. Together the three companies generated $6.2 billion in federal technology obligations.
Old contractors turning a new leaf
Bell, a longtime manufacturer of helicopters and aircraft, is an example of this pivot of traditional defense contractors to provide technology hardware and services. The company now sees itself as a technology company that is a part of a technology-driven industry, its CEO, Mitch Snyder, said at a Center for Security and International Studies event last week. Bell even rebranded itself, trimming its name from "Bell Helicopter."
Snyder said Bell is partnering with "Silicon Valley-type companies" to test and develop the use of AI in their aerospace products. The company is also developing an in-house core team that is focused on getting its products to be autonomy-first.
"The technology that we are using and the speed in which we are going, that is why we believe we are a technology company," Snyder said.
Modernization is the name of the game
Beyond traditionally machine-focused companies embracing emerging tech, the big boom is in IT modernization contracts, according to the Bloomberg report. Billions of dollars have been poured into technology companies working on cloud modernization and legacy system maintenance, a trend that Bloomberg projects will continue.
The $10 billion dollar JEDI contract is a prime example of the demand. Other modernization contracts, like the DOD and VA joint venture with Cerner Millennium to develop modern, interoperable electronic health records, follow that trend as well.
"[T]ech spending included a $4.7 billion increase for services as agencies continued investing in modernization efforts to replace legacy systems," the report states.
AI and machine learning are also on the Pentagon's radar and prime technologies that could add to the technology spending push. Leaders at the top level of the Pentagon have said they are laser-focused on AI as a top technology priority.