PSC forecast: IT advancements are coming in 2018, but leadership uncertainty remains
The CR, efficiency and workforce play major parts.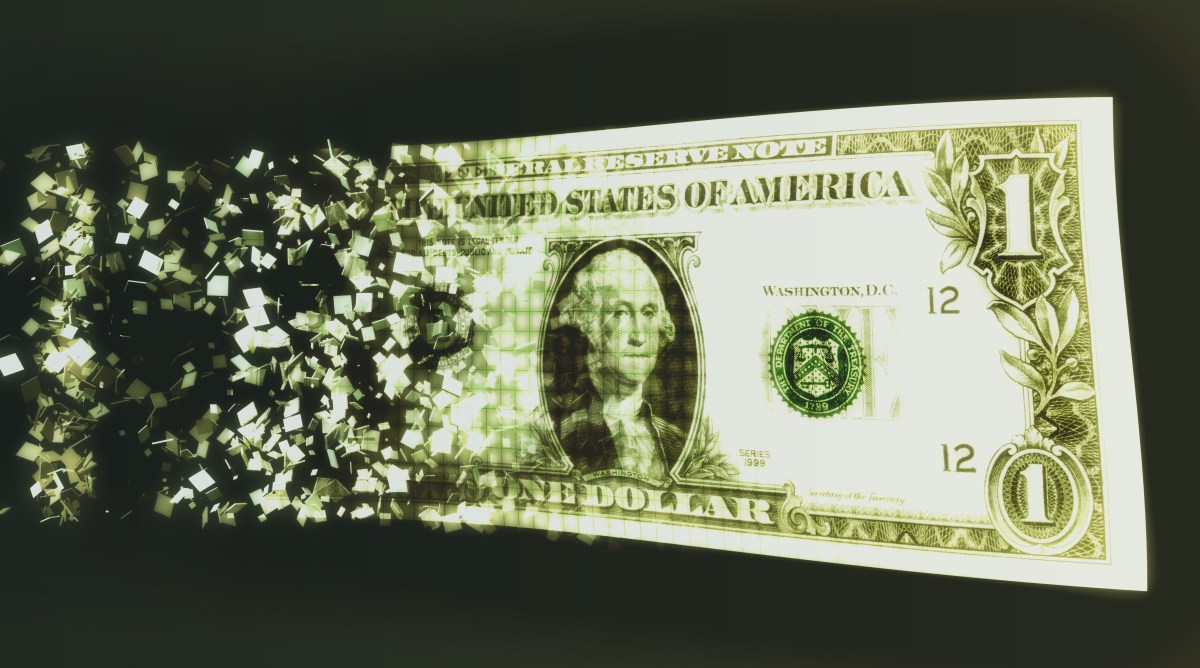 The federal government's ongoing efforts to modernize its IT are starting to bear fruit, according to a new contracting forecast for 2018. But several questions remain about how far those efforts will go.
The Professional Services Council unveiled its 2017 Vision Federal Market Forecast on Wednesday, divining what government spending will look like for federal contracting in 2018, with a mix of traditional budget customs and fresh uncertainties. The forecast draws from the insights of more than 350 stakeholders, including agency executives, think tank experts, congressional staff and financial analysts.
PSC officials noted that ongoing adoption of cloud services and the consolidation of agency data centers are advancing IT efficiencies, but continuing workforce challenges, coupled with agency reorganization efforts and a paucity of appointed officials, leave several question marks for industry stakeholders looking forward to 2018.
"We all know that we have a lot of confusion, if you will," Rich McFarland, defense chair for the forecast and PSC's Vision conference, said in a webinar discussing the forecast. "I would argue that we also have a dearth of decisions that are not being made, so the question is what are our customers' plans, how are they reflected in the budget, how are Congress and the administration negotiating the future — in particular, start in tactically with respect to [the Dec. 8 expiration of the current continuing budget resolution]?"
The CR cometh
The industry trade group said it anticipates that civilian agencies will again find their funding in the form of a continuing resolution, rather than an annual budget agreement, come December.
With budgets likely to remain at 2017 levels, the forecast projects that the federal government will spend $86.4 billion on IT in 2018, posing difficulty for agencies looking for funding to update their technology.
"The funding itself is difficult to find, and there is some potential in the [Modernizing Government Technology Act] and a couple of other areas," said Robert Haas, part of PSC's team behind the forecast. "But it's still got a lot of work to be done in terms of identifying where the money is actually at in the spaces."
Efficiency and Transformation will be key trends
While Congress continues to work on the funding for IT transformation, PSC officials said trends toward cloud migration and shared services will continue to grow, possibly driving savings and efficiencies.
"We've seen that the technology continues to rapidly change," Haas said. "The IT modernization, cloud adoption is accelerating. We are seeing continued movement in the data center consolidation initiative as well as in the application space."
PSC officials noted that while some of these efficiencies, like the shared services acquisition model favored by the Trump administration, will likely reduce the number of contracting opportunities, the federal government will lean heavily on industry to deliver its future digital enterprise infrastructure.
"From a technology perspective, there's not a lot of tremendous change there in terms of the big trends. There's some growth in some of the smaller areas that we've seen," Haas said. "Cloud adoption, by far, is one of the ones our interviewees said is drawing a lot of their change management."
Workforce, leadership challenges muddy technology gains
While federal agencies will continue to see advancement in their technology investments, they still face the troubles of maintaining workforce gains and the sluggish transition of Trump administration appointments.
Alan Chvotkin, PSC executive vice president and counsel, said that the lack of permanent leadership, coupled with ongoing efforts to reorganize federal agencies, has led to some question marks for industry as far as how some of the initiatives will develop.
"The message from industry, and the message from government to industry, is that the uncertainty really falls in leadership. As we are waiting for more Trump administration officials to be designated and confirmed, there is still some uncertainty as to the direction they want to take," he said.
Chvotkin added: "We are waiting for some reorganizations, based on the Office of Management and Budget directives to the agencies, so that is creating some uncertainty about which direction agencies are going."
PSC will release its full forecast during its Vision conference this week.