A future of flying Ubers? That's being built with a little help from the government
The UberAir initiative is being supported in various ways by both NASA and the U.S. Army.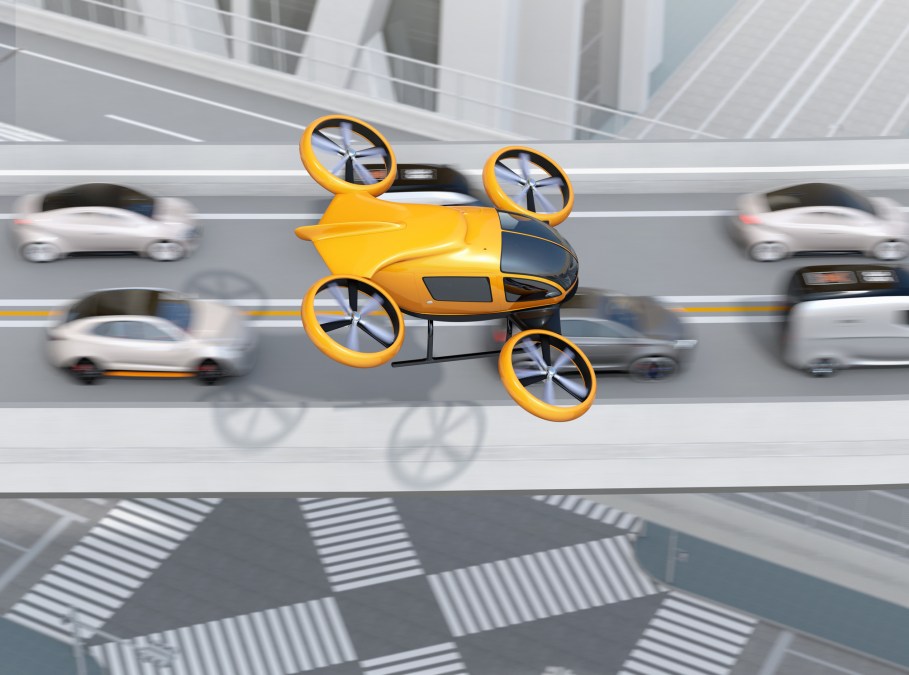 Ridesharing company Uber unveiled a prototype of its "flying taxi" to curiosity, confusion and many headlines Tuesday. And while UberAir may seem futuristic and strange, it's also got support from federal agencies including NASA and the U.S. Army.
The U.S. Army Research, Development and Engineering Command, Army Research Laboratory (ARL) announced a new research and development partnership with Uber during the company's second annual Elevate conference in Los Angeles this week.
Under the agreement, ARL and Uber will invest a total of $1 million in research toward development of the "first usable stacked co-rotating rotors." This, an Army press release clarifies, "is a concept for having two rotor systems placed on top of each other and rotating in the same direction." The appeal of a stacked co-rotating system is that it is much quieter than traditional systems.
While Uber is interested in using this research to support UberAir, the Army has its own motivation. The agreement, ARL hopes, will lead to discoveries that can support ongoing Army modernization priorities.
"This collaboration is an opportunity to access years of knowledge vested in subject matter experts within the lab," Dr. Jaret Riddick, director of the ARL's Vehicle Technology Directorate, said in a statement. "It will allow the Army to rapidly advance mutually beneficial technology to inform objectives for silent and efficient VTOL, or vertical takeoff and landing operation, for the next generation fleet of Army unmanned air vehicles. This supports the Army modernization priorities for future vertical lift aircraft."
Uber's other government partner in the project is NASA — the two entities first signed a Space Act Agreement in November 2017. A new version of that agreement, also announced this week, will see Uber sharing its flying taxi plans and data with NASA. The space agency will then use the data to assess the impacts of small passenger aircraft in crowded environments. To do this, NASA will simulate flights in the Dallas-Fort Worth airspace — Dallas and Los Angeles have both agreed to host initial flying Uber tests.
"NASA is excited to be partnering with Uber and others in the community to identify the key challenges facing the UAM market, and explore necessary research, development and testing requirements to address those challenges," Jaiwon Shin, associate administrator for NASA's Aeronautics Research Mission Directorate, said in a statement. "Urban air mobility could revolutionize the way people and cargo move in our cities and fundamentally change our lifestyle much like smart phones have."
Uber hopes to be testing these vehicles by 2020, with rides available for actual passengers in 2023.