USASpending.gov's downloads go dark due to shutdown
The shutdown's impacts on open data continue to grow.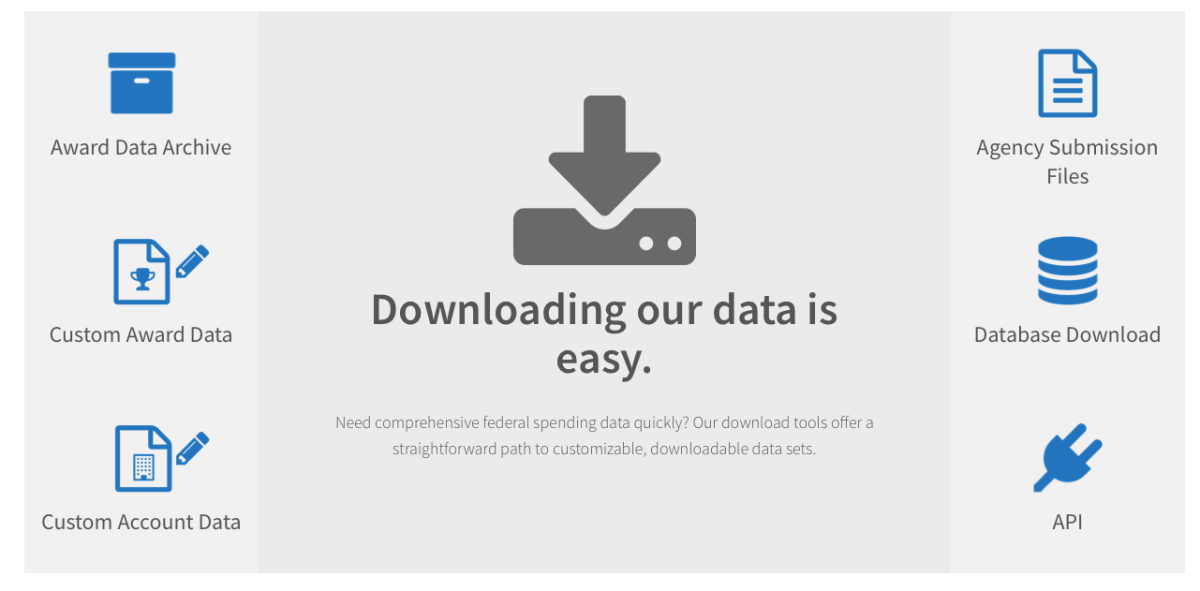 The ongoing partial government shutdown, now in its 34th day, has claimed another open data victim: namely the capacity to download data from central government spending website USASpending.gov.
Visitors to the website's "database download" and "agency submission files" tabs are met with 403 error codes. "Custom account data" and "custom award data," once necessary fields are filled out and submitted, also yield 403 errors. The "award data archive" page, meanwhile, where users can download "major agencies' award transaction data for full fiscal years," simply fails to load any files.
"It's due to the shutdown," a Fiscal Service spokesperson told FedScoop in an email.
The site's browsing functions, however, are fully available, as is the spinoff Data Lab data visualization site. The API is also still online.
The U.S. Department of the Treasury's Bureau of the Fiscal Service, which runs USASpending.gov, actually has a relatively large percentage of its employees working during the shutdown. Of a total of just over 3,300 employees, 2,672 are exempt, per the agency's shutdown contingency plan. The vast majority of these are exempt because "their compensation is financed by other than annual appropriations."
The Fiscal Service spokesperson did not expand much on why, exactly, the shutdown has brought USASpending's download function to a halt. "The USASpending staff is furloughed," the spokesperson said. "I can't say for sure, but that's probably why the site isn't working."
Government shutdowns can have a negative impact on open data, especially downstream. However, this impact varies depending on the data set and user's needs. Data.gov, the federal government's central catalog for open data sets, is currently offline due to the shutdown, but open data advocates are quick to point out that because data.gov doesn't host any data sets directly, this doesn't have a huge impact on overall government openness.
The USASpending.gov download errors, however, are different.
"More than 5 years after [the 2013] government shutdown showed that public access to public data would be at risk during a shutdown, it's infuriating that there is still no backup plan," open data and open government advocate Alex Howard told FedScoop. "Shutdowns are a known risk. The federal government should ensure that 21st century civic infrastructure like websites, data archives, and digital services are resilient against political threats as well as natural disasters."