USDS continues progress under Trump administration
Major milestones this year include the launch of code.mil, the Pentagon's foray into open source, the launch of login.gov and Hack the Air Force, an Air Force-specific spinoff of Hack the Pentagon.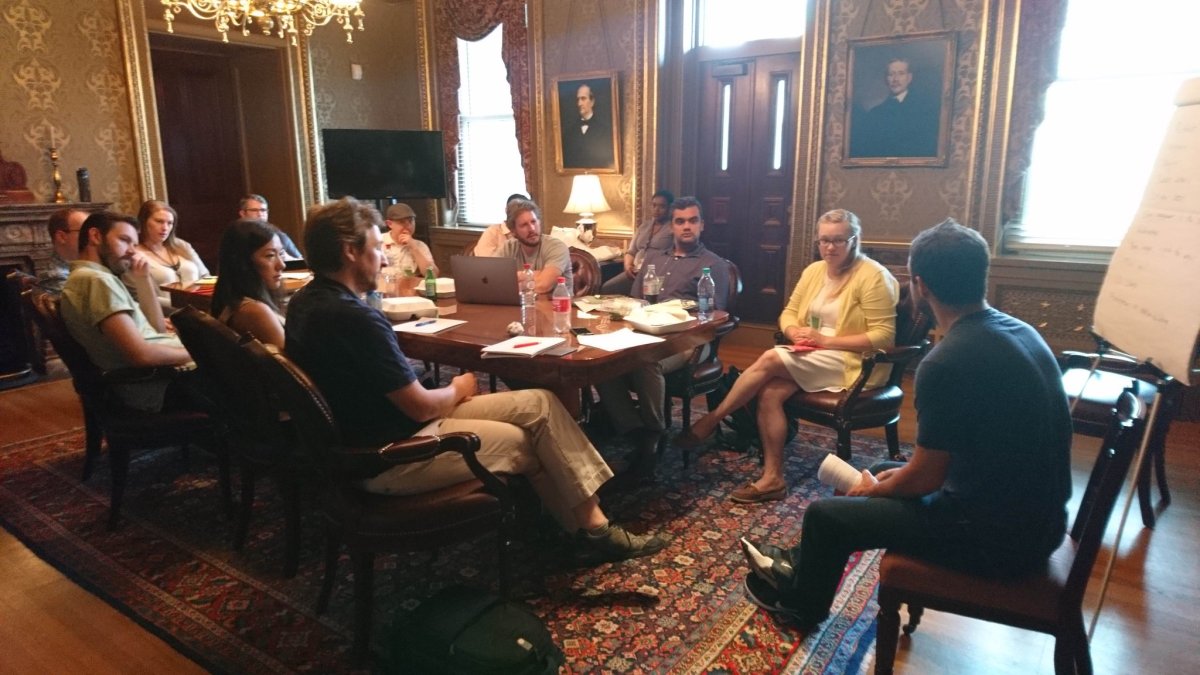 The U.S. Digital Service is actively working on 10 modernization projects, according to the group's July 2017 report to Congress — its first under the Trump administration. These range from General Services Administration's common identity project login.gov to the Department of Veterans Affairs's continued simplification of veteran services, and beyond.
The report provides an update on USDS's projects since December 2016, the last time the organization briefed Congress.
In his opening letter, acting Administrator Matthew Cutts says USDS currently has active teams at seven federal agencies and has hired over 200 people for federal "tours of duty" since launching in 2014 as President Barack Obama's technology fix-it team.
USDS continues to add to that number, welcoming 10 new members just last week, according to the USDS Twitter account.
10 new members began orientation today to learn the who, why, and how of the USDS. ????? pic.twitter.com/1L4INPpFJM

— U.S. Digital Service (@USDS) July 12, 2017
And all these technologists and "bureaucracy hackers" have been busy — major milestones this year include the launch of code.mil, the Pentagon's foray into open source, the launch of login.gov and the debut of Hack the Air Force, a spinoff of Hack the Pentagon.
But while the work continues to move along on an iterative basis, USDS' raison d'être remains much the same.
"USDS continues to prioritize projects based on three criteria," the report states: "what will do the greatest good for the greatest number of people in greatest need, how effective and cost-efficient the USDS investment will be, and the potential to use or reuse a technological solution across the Government."
Cutts also references his team's work with the new Trump administration and its recently launched White House tech and innovation offices.
"USDS continues to report directly to the acting Deputy Director of Management at OMB and is a member of the newly formed American Technology Council," he writes. "USDS is also actively engaged and working with the Office of American Innovation at the White House. This affords USDS the opportunity to continue our critical work while aligning our projects with broader efforts to identify cost savings and make government more effective."
Despite the progress and growth Cutts touts in his letter, not all members of the federal digital services movement have had such an easy time working with the new administration. Recently, Noah Kunin — a former leader on GSA's USDS counterpart, 18F —announced his decision to step away from government service for political reasons related to the president, and more members — both current and former — expressed their struggles with the same.