U.S. Digital Service taps 8(a) to help agencies 'fail fast'
Leveraging SBA's 8(a) program, USDS created an initiative for agencies to looking to learn skills like agile development or build a minimum viable product.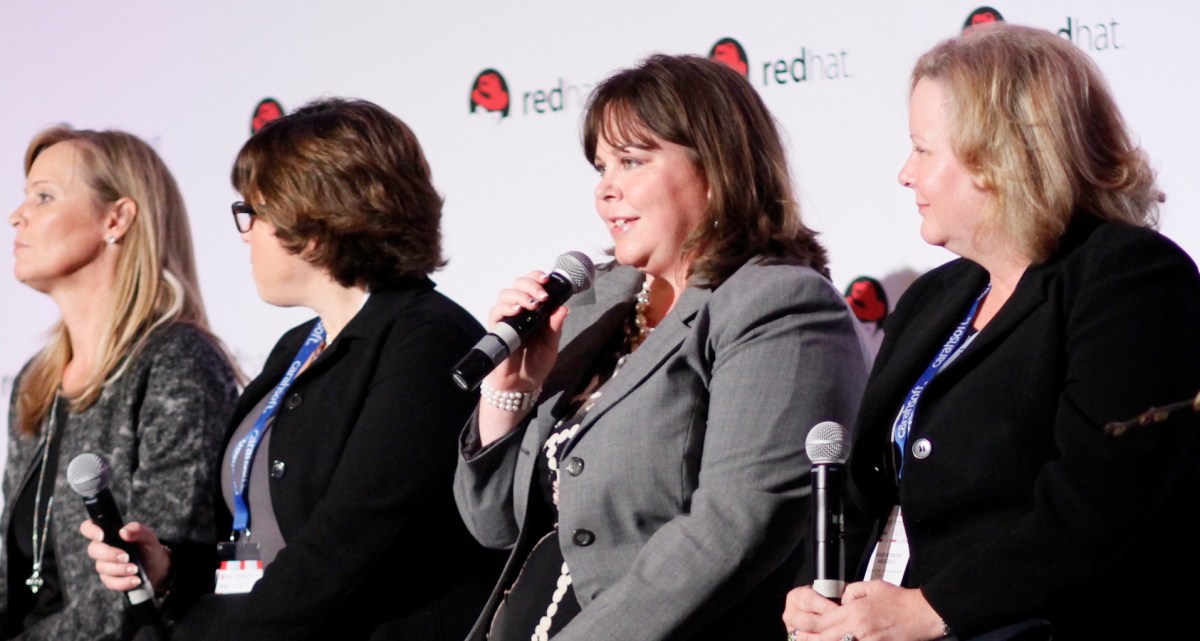 With end-of-the-year spending upon us, agencies wanting to experiment with digital solutions can look to a new vehicle from the U.S. Digital Service.
Leveraging sole source contracts from the Small Business Association's 8(a) program, USDS has created a contract exemption program that allows agencies looking to procure services, build a minimum viable product or learn about skills like agile development.
Traci Walker, lead contracting officer at USDS, said the exemption gives agencies the ability to experiment with possible digital solutions, providing the ability to "fail fast," innovate and move on without the heavy lift of a large project.
"One of the parts in the Federal Acquisition Regulation that really talks to IT is around modular contracting, which means don't buy a base plus four years. Do maybe six months, a year. Figure out if you've got what you needed and then do another contract," she said.
"It's kind of a different method than a lot of people are used to using, so we are really capitalizing on the idea of modular contracting because it aligns so well with iterative development."
The 8(a) program allows agencies to tap the expertise of businesses run by people from socially and economically disadvantaged groups, through noncompetitive, direct award procurements with a ceiling of $4 million. The conditions of the program mean agencies don't have to risk a lot on big, lengthy projects.
The exemption program designed by USDS, in this case, means agencies don't have to be locked into the 8(a) program for follow-on or renewable acquisitions as currently required by statute. Allowing agencies to opt out was a key step for both USDS and SBA, Walker said, because it provides leaders an incentive to explore the services that the program could provide.
"One of the biggest challenges we saw was kind of the 'pick it and stick it' rule of that when you go into the 8(a) program, you stay in the 8(a) program," she said. "What we did is we worked with SBA and [Deputy Associate Administrator] Jackie Robinson Burnette. She works with the Government Contracting & Business Development group.
"So we worked together to come up with a memo that Jackie wrote and got approved through SBA that basically says we've created three very specific scopes of work around digital services work. If you do work around those scopes, then you don't have to do the next piece of work in the 8(a) program."
USDS and SBA crafted the initiative in December 2016, allowing agencies to design contracts in three areas of digital development. The statements of work center on whether agencies want to:
For agencies looking to spend end-of-the-year capital on developing new digital services expertise, Walker said the initiative provides a knowledge base to invest in without as much risk as a large procurement.
"8(a)'s are great for last minute if you need a quick contract. I've done one in two weeks, I think," she said. "From needing to be on a contract to having something signed and delivered by the 8(a) program, SBA is great at turning that stuff around at the end of the fiscal year."
USDS is looking to expand the program to more agencies through event s next year, but for leaders looking for a place to start generating innovation, Walker said the 8(a) program is among the best places to start.
"I'd love to see this where every program who wants to get into agile or human centered design or that kind of thing and have never really done it, I feel like this is one of the safest contractual methods to do it," she said.