This autonomous-truck test was 'boring,' and that's what the USPS wanted
The Postal Service teamed up with a San Diego company to make runs between Phoenix and Dallas.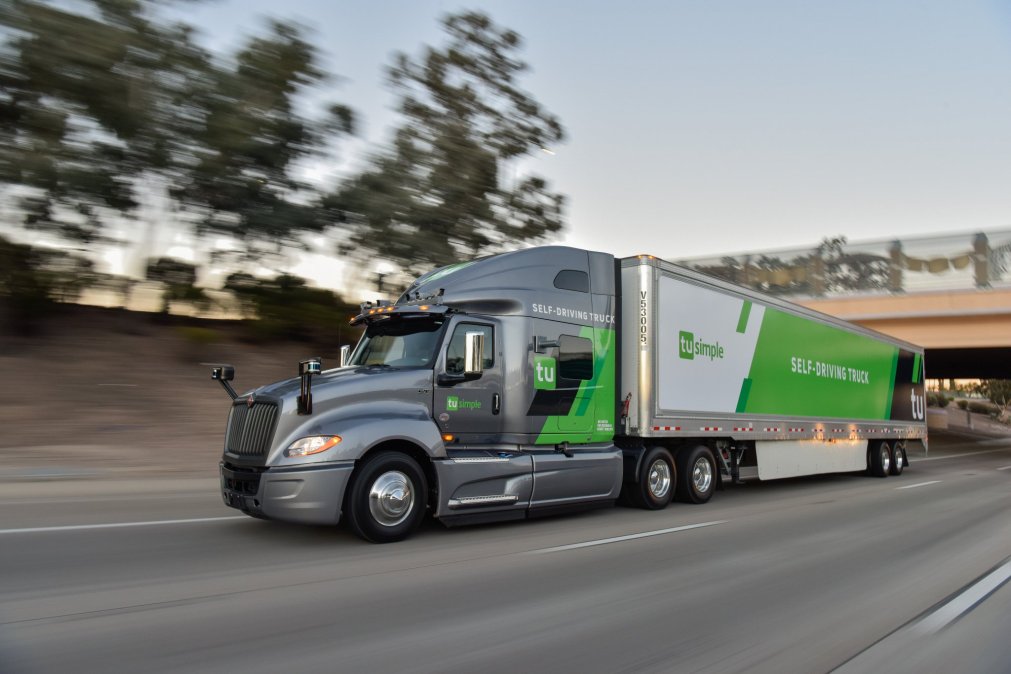 Sometimes a baby step can cover thousands of miles.
The U.S. Postal Service recently made small but significant progress toward its vision of using autonomous trucks, completing a two-week pilot project in partnership with the San Diego-based autonomous truck startup TuSimple. During the pilot, TuSimple's long-haul trucks (with two humans on board) made five round-trip journeys carting letters and packages between USPS facilities in Phoenix and Dallas.
This pilot was a success in that it was "boring," said Danny Shapiro, senior director of automotive at NVIDIA, the company that makes the computer "brain" used in the TuSimple trucks.
"The best pilot run is boring," Shapiro told FedScoop. "Nothing happens. We don't want anything to happen" — except, of course, for the trucks to transport that mail safely from point A to point B.
The total distance of each of the five trips was around 2,200 miles. Such a route typically takes a human driver about 48 hours to complete, including stops for rest. Autonomous trucking could cut down on that time considerably.
"This pilot is just one of many ways the Postal Service is innovating and investing in its future," the agency said in a statement. "We are conducting research and testing as part of our efforts to operate a future class of vehicles which will incorporate new technology to accommodate a diverse mail mix, enhance safety, improve service, reduce emissions, and produce operational savings."
The Postal Service did not comment on what comes next or whether it intends to continue with similar pilots.
This is not the first time the agency has exhibited interest in autonomous trucks, though. In October 2017 a report by the Postal Service's inspector general detailed the various benefits that self-driving trucks could bring to the agency, including savings (the agency reported $3.9 billion in losses in fiscal 2018), increased safety and more labor productivity.
"It seems clear that this is where the future of transportation is headed," the report stated. "The pace of innovation suggests that we can expect highly-autonomous vehicles to be available within 10 years. In order to be prepared, it will be important for the Postal Service to stay informed and continue to explore the technology, while thinking strategically about how to use AVs to strengthen its position in the delivery market."