Postal Service will use AI to process package data faster
A new, high-performance GPU system for reading address labels more accurately will be adopted at 192 mail processing and sorting centers nationwide.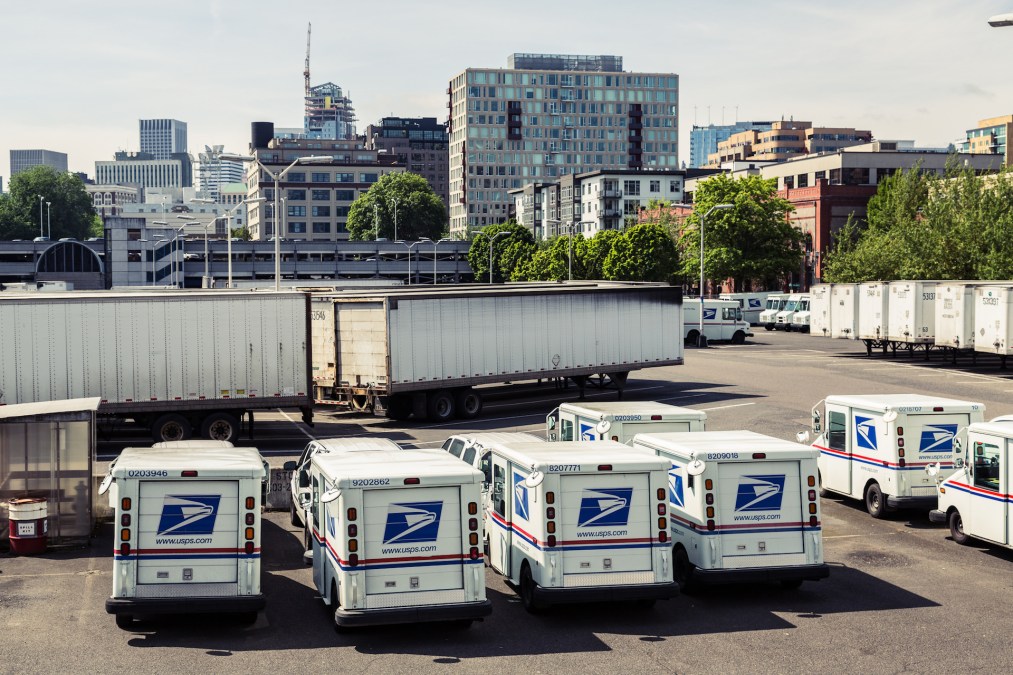 The U.S. Postal Service expects to process package data 10 times faster after adopting an artificial intelligence system for reading address labels more accurately.
On Tuesday, NVIDIA announced that technology featuring its V100 Tensor Core graphics processing units (GPUs) will be used at 192 mail processing and sorting centers nationwide by spring 2020. USPS processes and delivers 485 million pieces of mail daily, producing a vast amount of visual data that is difficult for the central processing units it currently uses to handle on their own.
NVIDIA's GPUs will work with deep-learning software to train multiple AI algorithms that will then be deployed to the company's EGX edge computing systems at most USPS facilities, the tech company said.
Postal Service leaders have touted the potential of AI, and the Trump administration in general has been pushing for greater adoption of the technology wherever it makes sense.
"The president signed the executive order for artificial intelligence back in February of this year," Anthony Robbins, a vice president at NVIDIA, told reporters on a press call. "What we see now across the entire federal government is a movement to try and accelerate the development and deployment of artificial intelligence in support of citizen services."
The infrastructure is being purchased under USPS's contract with Hewlett Packard Enterprise, and Dell will do the same with its part of the contract, Robbins said.
While the software and development isn't finished, USPS and NVIDIA's engineering teams have been collaborating for months to develop the AI models before entering the test phase, Robbins said.
"What they're doing is improving the ability of the sensors — the cameras — to read the address label on packages, so that they can read it more accurately and more quickly," said Ken Brown, a spokesman for NVIDIA. "And by doing that, they're going to improve the efficiency of the overall system."