VA suspends rollout of Oracle Cerner electronic health record system as part of major 'reset'
A senior VA official says "everything has been on the table" in recent contract negotiations between the agency and Oracle Cerner.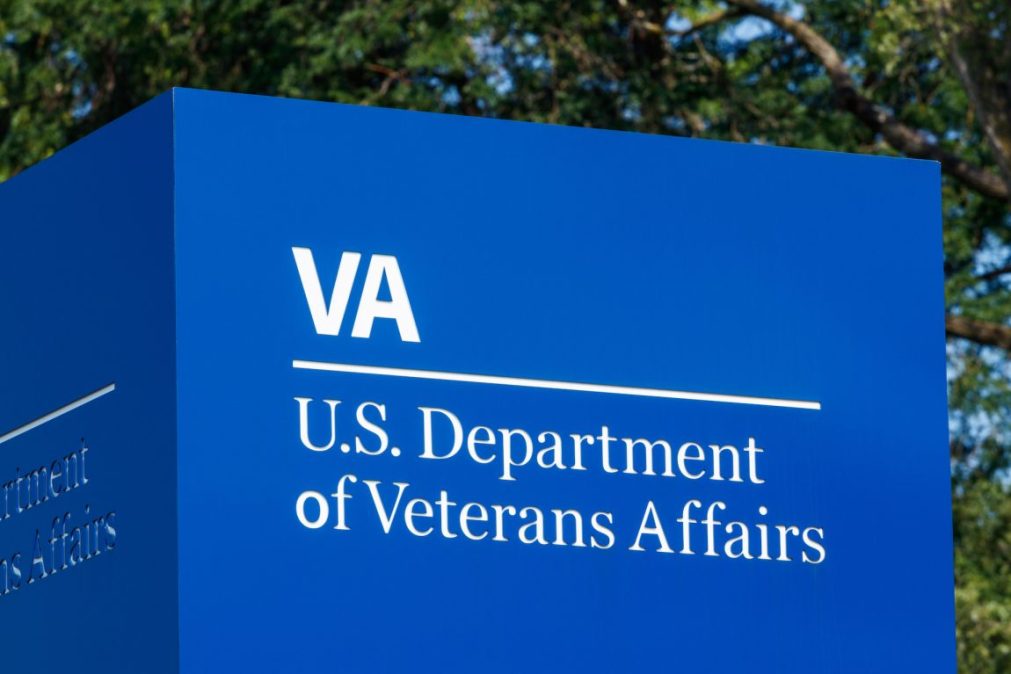 The Department of Veterans Affairs has stopped all further implementation of the Oracle Cerner-run electronic health record platform as part of a major reset of the modernization project, the agency announced Friday.
The system will not be brought online at any further locations until it is "highly functioning" and issues at current locations are resolved, according to the VA. No timeline has been set for the continuation of the rollout.
The agency's decision to halt implementation of the system comes during contract negotiations between the agency and Oracle Cerner over a potential extension of the initial $10 billion IT modernization contract that was signed in 2018 as it nears the end of its base period.
In a briefing call with reporters, VA official Dr. Neil Evans declined to give specific details about ongoing contract negotiations but noted that "everything has been on the table."
"The original contract was a five-year base period with a five-year option, but everything has been on the table as part of the contract negotiations. I anticipate we'll be able to share more as we near the end of those negotiations," Evans said.
He added: "We are working towards an amended contract that will hold Oracle Cerner accountable to delivering the high-functioning, high-reliability EHR system that veterans deserve and will lay the groundwork for our expectations around improvements to the system that we think are necessary."
In its statement announcing the program stoppage, VA said the agency would work with Congress on resource requirements for the modernization program and estimated that costs for fiscal year 2023 will be reduced by $400 million.
One exception to the implementation freeze will be at the Captain James A. Lovell Federal Health Care Center in Chicago, which houses the only fully integrated VA and Department of Defense healthcare system. This go-live remains scheduled for March 2024.
According to the department, system readiness at the five existing locations will be measured by clear improvements in clinician and veteran experience, sustained high performance and high reliability of the system, and improved levels of productivity.
The Oracle Cerner platform is currently in use at Spokane VA Health Care System, VA Walla Walla Health Care, Roseburg VA Health Care System, VA Southern Oregon Health Care, and VA Central Ohio Health Care System.
Commenting on the decision, VA Secretary Denis McDonough said: "We've heard from Veterans and VA clinicians that the new electronic health record is not meeting expectations – and we're holding Oracle Cerner and ourselves accountable to get this right."
"This reset period will allow us to focus on fixing what's wrong, listening to those we serve, and laying the foundation for a modern electronic health record that delivers for veterans and clinicians," McDonough said.
Details of the decision to halt further implementation of the system follow a five-hour incident earlier this week, during which clinicians using the platform experienced latency issues and freezing, according to an internal briefing note.
"For the past few years, we've tried to fix this plane while flying it – and that hasn't delivered the results that veterans or our staff deserve," Evans said.
"This reset changes that. We are going to take the time necessary to get this right for veterans and VA clinicians alike, and that means focusing our resources solely on improving the EHR at the sites where it is currently in use, and improving its fit for VA more broadly. In doing so, we will enhance the EHR for both current and future users, paving the way for successful future deployments," he added.
In a statement, Oracle Global Industries Executive Vice President Mike Sicilia said: "Oracle is proud to continue working together with VA to modernize its Electronic Health Record system. We support VA's plan to improve the operation of the EHR at the current sites and take the necessary time to institute governance, change management and standardization changes to ensure the success of future VA deployments, similar to what DoD did a few years ago."
"DoD's modernization is now nearly complete, on time and on budget. We will continue to closely coordinate with VA to provide enhancements and updates to the EHR. We appreciate Secretary McDonough's leadership on this project and reiterate our commitment to providing VA and our nation's veterans with an EHR that exceeds expectations," he added.