Top House Republican wants to end VA's Oracle Cerner EHR contract and 'claw back the money'
Matt Rosendale is bullish on removing Oracle Cerner's EHR system and instead wants the VA to continue using its precursor VistA.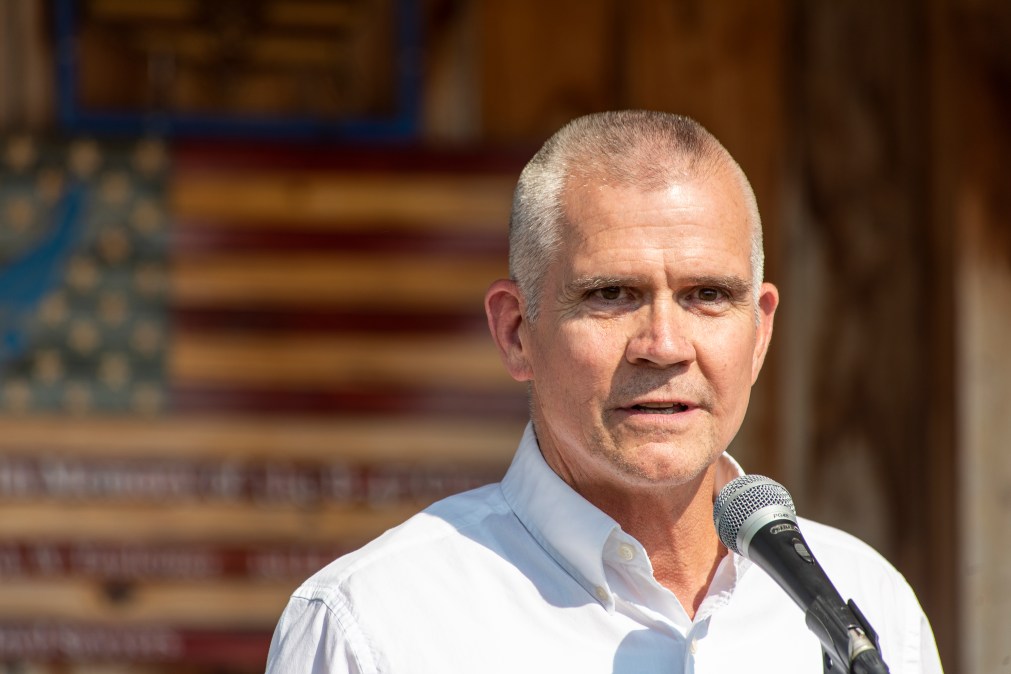 One of the top House Republicans leading the charge to scrutinize the crisis-ridden Oracle Cerner-developed electronic health record system within the Department of Veteran Affairs says the tech giant's contract should be ended and the money returned to the government.
Montana Republican Rep. Matt Rosendale, who is chairman of the House Veterans' Affairs Subcommittee on Technology Modernization, is bullish on removing Oracle Cerner's EHR system and instead wants the VA to continue using its precursor, the Veterans Health Information Systems and Technology Architecture (VistA).
"If it was up to me, not only would Oracle Cerner be gone, but we would be clawing back some of the money that we've already spent on them," Rosendale told FedScoop earlier this week during a brief interview after a hearing on the VistA and Oracle Cerner EHRs.
The Oracle Cerner EHR has faced grave performance issues since it was rolled out to five VA hospital locations in October 2020, with repeated outages that, according to the agency's watchdog, have resulted in serious harm to veterans.
The implementation of the VA's new EHR system is expected to be delayed from its original estimates by at least one to two years while the cost has ballooned by billions.
"If it's up to Matt Rosendale, we would claw back every dollar from them," the Republican said.
"We have a bill out there to terminate the Cerner contract but I think we should take it a step further. I do listen to the recommendations of my staff and so I haven't done that but I think that they [Cerner] have done an absolute disservice."
Instead, Rosendale said that the incumbent VistA EHR system still used in most VA hospitals today is much better than the Oracle Cerner system and could be improved and strengthened in certain ways if needed.
"Every time that I have the VA in front of me and the more information that I get, I get more convinced that VISTA is absolutely a system that can accommodate the needs of our veterans in the best fashion possible," Rosendale told FedScoop.
"There's not even a comparison between Oracle Cerner and VistA. When we're talking about delivering safe, quality health care to their veterans, nobody can refute it. The numbers just don't lie," he said, referring to the high rates of dissatisfaction with the Oracle Cerner EHR system.
Rosendale cited a recent survey of VA medical staff who use the Oracle Cerner EHR that showed 78% are dissatisfied. Meanwhile, Rosendale said over 70% of VA medical staff surveyed approve of the VistA EHR system.
Some Democrats, who are currently working on their own comprehensive legislation to fix the VA EHR, have argued that VistA is also plagued with its own issues including a lack of interoperability and nationwide access for veterans who change hospitals or move between states.
Nevertheless, Rosendale, who has a history of slamming Oracle Cerner, said House Democrats have been very supportive in conversations with Republicans and during congressional hearings "in recognizing that Oracle Cerner is not delivering on the contractual promises that they made to us."
During an interview with FedScoop in February, Oracle senior executives said the company would take a little less than a year to correct issues with the Cerner EHR system, after it acquired Cerner in June 2022, and said the IT giant would need another 9-12 months to right the ship.
Oracle also highlighted that EHR system transitions, like the one from VistA to Oracle Cerner, are notoriously challenging and require significant training, culture adjustment, and major technical problem-solving.
"The clock is running, now. Oracle has said they'll come up the curve quickly within a year and time will tell," Rep. Rosendale's staff told FedScoop.