What's impeding the DOD's push for innovation? Turns out, a lot
In a hearing Tuesday, officials pointed to several problems limiting DOD's innovation and possible solutions.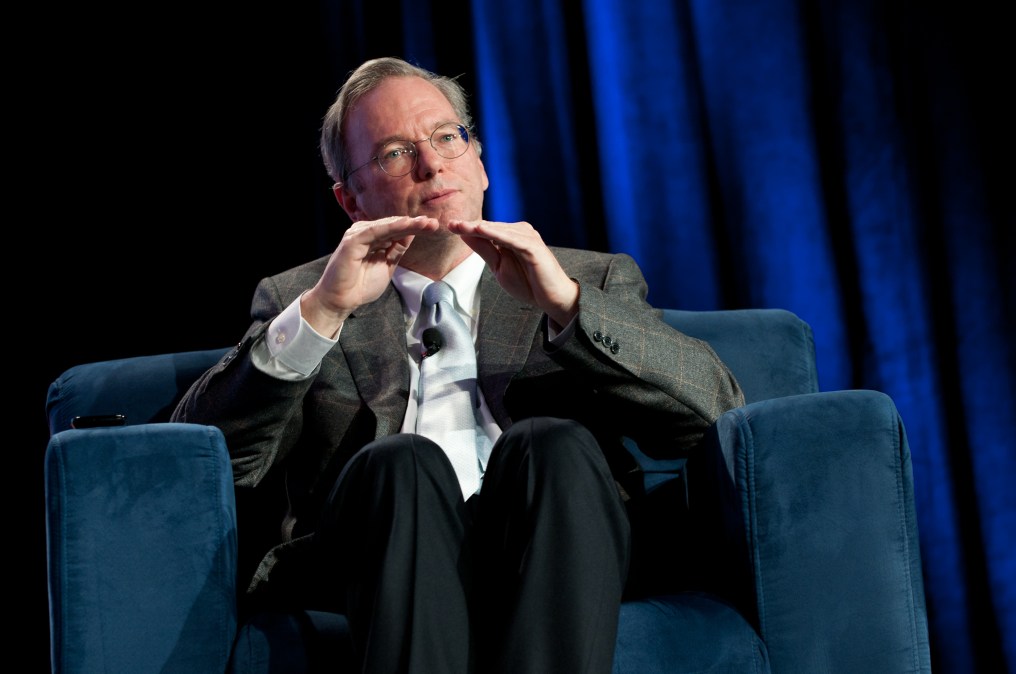 As the pressure builds for the Defense Department to develop better, faster solutions in an arms race with Russia and China, officials said that a top-down bureaucracy is stymieing the pace.
Testifying at a House Armed Services Committee hearing Tuesday on innovation within the DOD, Under Secretary of Defense for Research and Engineering Michael Griffin and former Google CEO Eric Schmidt — currently chair of the Defense Innovation Board — said that constrictive acquisition, appropriation and human capital policies have hamstrung pockets of agile transformation within the agency and need to be remedied.
"We are in a constant competition in a world that now has equal access to technology," said Griffin. "Innovation will remain important always, but speed becomes the differentiating factor. Greater speed in translating technology into fielded capability is where we can achieve and maintain our technological edge."
To increase speed, Griffin and Schmidt said the Pentagon needs to streamline the way it approaches innovation from both inside and out.
"We have fantastic people who are trapped in a very bad system," Schmidt said. "I'm concerned that [Congress] is not going to get what you think you are going to get because of the deficiencies of the system."
Throughout the hearing, Griffin and Schmidt pointed to several problems limiting DOD's innovation and possible solutions, including:
The acquisition process
Schmidt said that the DIB — a collection of private sector and academic leaders tasked with providing recommendations on how to make the DOD more agile and innovative — found plenty of innovators within the agency but no mechanism to foster it and little incentive to scale it up. That, coupled with a complex acquisition process, means that when the DOD does pursue new technology, it's often outdated by the time it develops or acquires it.
"The DOD violates pretty much every rule in modern product development," Schmidt said. "The [specification] is developed and finalized before production starts. The way you really do it is you start it iteratively and you learn from your mistakes and so forth — that's called agile development. It's essentially impossible to do because of the way the rules are set."
The result, he said, is dozens of examples where military personnel were working with severely outdated software, including a Navy minesweeper that was just recently updated to Windows XP.
Schmidt added that the DIB has to date offered several recommendations to improve innovation in the DOD, such as developing a system that would promote people to take risks, collecting more data to fuel potential artificial intelligence gains and the establishment of an AI center.
The appropriations process
Griffin said because DOD appropriations are only authorized to be spent on a purpose defined in the National Defense Authorization Act, there is little room in the budget to promote innovation for projects like studying defenses against drone swarms.
"Unless I can find money appropriated for that purpose and authorized for that purpose, I don't have a documentable chain of permission going to the very top of the government that allows me to do these things," he said.
The solution, Griffin and Schmidt argued, is more partnerships with public universities to leverage laboratories and research facilities to foster technology development.
"This is what got us where we are," Griffin said, citing research successes at the Jet Propulsion Laboratory, Los Alamos National Laboratory and others. "One of my goals is to make sure those partnerships are strengthened —and reaffirmed into the future."
The compliance cost
Both Griffin and Schmidt said that small businesses are often the source for innovation in the defense marketplace, but the current compliance structure often prices them out of government contracting opportunities.
Schmidt said the Defense Innovation Unit Experimental, or DIUx, and the Strategic Capabilities Office are "central to solving this problem" because of their focus on supporting small disruptive businesses and prototyping new technologies.
"Everything that the DOD can do to encourage more choices for innovation is a good thing," he said. "Whether it's individual contracting — it's possible, for example, to hire small teams of software people through special consulting arrangements — all of that should be tried."