Army Futures Command is key to retooling military, Shanahan says
The Pentagon's No. 2 called on the defense community to support the brand-new command as it works to modernize the military's approach to great-power competition.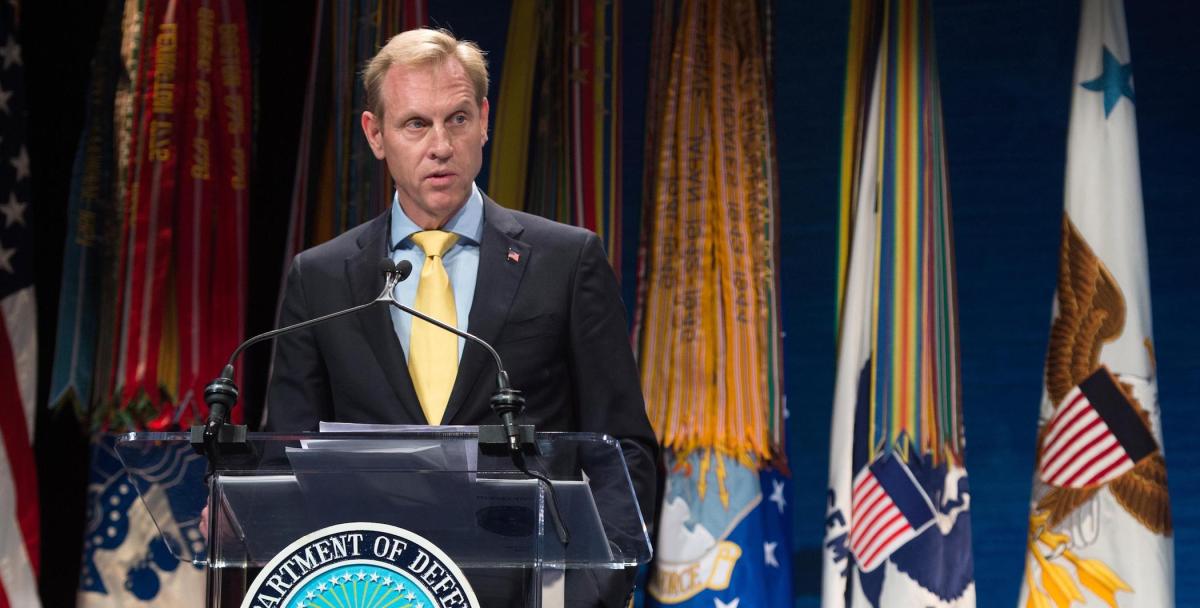 The U.S. military is at a pivot point in its technological transformation, and the new Army Futures Command will be crucial to that process, Patrick Shanahan says.
The deputy Defense secretary called on the defense community Wednesday to support the new command, which will spearhead the military's shifting focus toward competition with powers like Russia and China.
"Modernization is about retooling for a new era of great-power competition, muscles we haven't used in quite a while," he said at the Association of the United States Army's annual conference. "In contrast, our competitors have spent the last 30 years studying our way of war and building systems and doctrine to thwart it. That means it's time to get back in the weight room and in the classroom."
Futures Command got rolling this past summer with the goal of modernizing the Army to compete in a global environment where cybersecurity and electronic warfare are key weapons.
Because technology has helped blur the line between nation-state competition and combat, Shanahan said that the Department of Defense has to become more nimble in the development of its future projects, avoiding big and costly failures like the Comanche helicopter program a decade ago, and keeping an eye toward leveraging network capabilities.
"I recognize the inherent complexity and changing doctrine in innovating, experimenting and successfully executing a program of record," he said. "Getting that mix right is what Futures Command is all about, and in designing it, the Army has drawn upon lessons learned. For the past 17 years, we have focused on the fight against violent extremist organizations, a focus that has driven efficiency and stovepipes with requirements, development, testing, acquisition and production, more federated than integrated. In order to modernize, we are restructuring that system."
The Futures Command will deploy cross-functional teams made up of technologists, acquisition specialists and other stakeholders to work with industry on new capabilities. But Shanahan said that those capabilities must be focused both on efficiency and user-centered design to make them deployable.
"First, we must focus on product and performance and only pursue capabilities that dominate great-power competition and win," he said. "We must be guided by what combination of man and technology generates the most lethality, never forgetting that man and technology are intertwined."
That focus must also be paired with an increased objective to recruit digital natives and craft innovative acquisition policies that will help foster the cultural change the new command is trying to achieve, he said.
But most importantly, Shanahan called upon the defense community and its partners to support the new command as it matures.
"I've asked Pentagon leaders to take the role of supporting command, and I'm asking all of you to adopt the same mindset," he said. "We can't have people standing on the sidelines pointing out the score where somebody has made a mistake."