Will AWS protest Microsoft's JEDI award?
It all depends on the quality of the debriefing the Pentagon gives and whether AWS wants to risk damaging its relationship with a customer as big as the DOD, sources told FedScoop.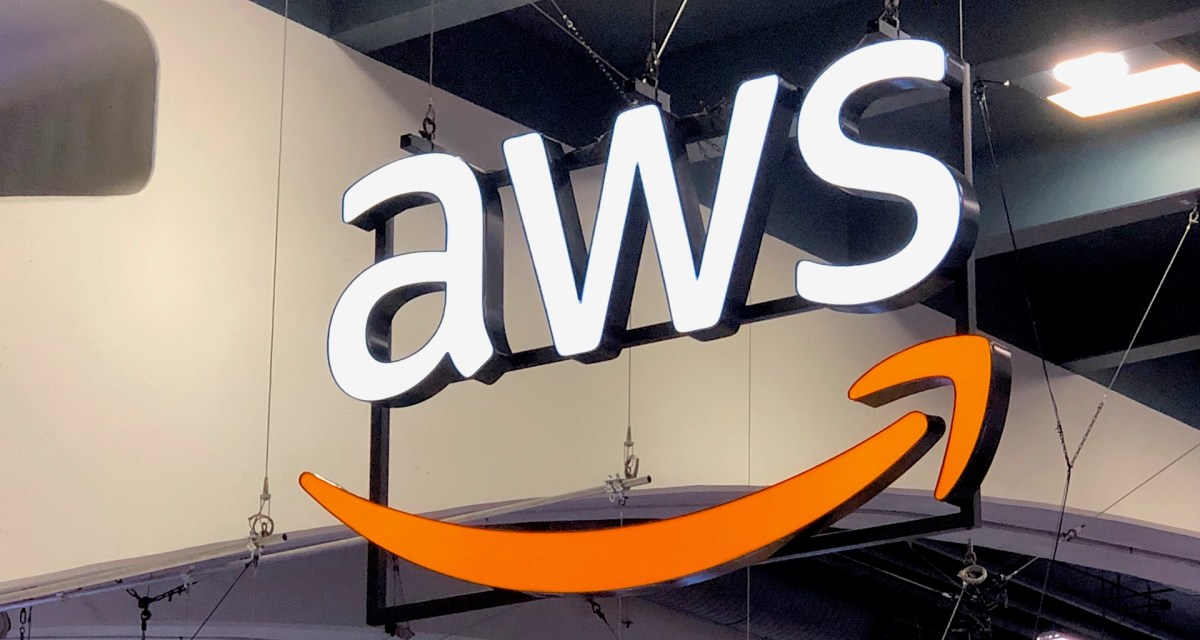 We've waited this long for JEDI, and we might have to wait a bit longer.
The Department of Defense has finally, after a yearslong process, awarded its contentious Joint Enterprise Defense Infrastructure (JEDI) cloud contract to Microsoft, worth up to $10 billion. But if the protest-filled pre-award portion of this acquisition is any indicator, there's a good chance that Amazon Web Services — considered by many to be the frontrunner to win the contract — will protest DOD's decision to name Microsoft victor.
A source close to AWS said the company is considering its options regarding a JEDI protest. It has 10 days after receiving a debriefing from the DOD to file a protest. It's unclear if that clock has started ticking yet — the announcement of the award came on the evening of Oct. 25, and acquisition rules give DOD three business days to hold the debriefing.
The likelihood of a protest depends on the quality of the debriefing and whether AWS wants to risk damaging its relationship with a customer as big as the DOD, according to federal procurement and IT experts.
"The bigger the procurement, the more likely there's a protest. And in this case, to the extent that this thing is sort of advertised as the umbrella cloud contract for the department and their plans for it, it is more likely than not [AWS] would protest," Roger Waldron, president of the Coalition for Government Procurement, told FedScoop. But, "if they get a debriefing and there's a compelling case as to why they did not receive the award, perhaps they rethink it, perhaps they move on."
Professional Services Council CEO David Berteau agreed. "If the government does a good job of debriefing and you as a vendor walk out of that debrief with a clear knowledge of why you lost and why the other guy won, it makes it a lot easier for you to accept the outcome." Berteau didn't reveal if he thinks AWS will protest.
However, Dave Mihelcic, former CTO of the Defense Information Systems Agency, calling himself the likely "odd man out," said, "I suspect there's a possibility Amazon won't protest." He also pointed to the debriefing as the important factor. "If the government comes back in the debrief process and makes it crystal clear why Microsoft was selected and if, as I suspect, it comes down to price and they can provide sufficient insight into that, that may give Amazon pause."
Mihelcic, now leading his own consulting business DMMI LLC, has experience on the government side of a bid protest. "When you can openly and honestly discuss with the losing bidders why they lost and there is good, unimpeachable evidence, they're not going to protest because it just dilutes their resources," he said.
Maintaining a good customer relationship
Another reason AWS might not want to protest the Microsoft award is that doing so could harm its relationship with the DOD.
While the prevailing narrative around this single-award contract has been focused on its $10 billion ceiling and a possible 10-year term, DOD has maintained that it's only a fraction of its larger cloud portfolio, with a minimum guarantee of only $1 million across two years.
In fact, during those base years, DOD projects "user adoption will drive an estimated $210 million of spending."
If that's true, "there's a lot of business to be done in the Department of Defense" moving to the cloud, Mihelcic said.
"The tendency for the bidder who loses to file a protest depends in part on what they think the reaction of the customer would be," Berteau said. "If they have a longstanding customer who they have a deep relationship with, you may think differently about filing a protest than if it's a one-time shot and you don't think you're going to go back and do business with these guys again."
In reality, Mihelcic believes, "It might get AWS to profitability with the DOD more quickly to instead go ahead and focus on the next opportunity" of the department's multi-cloud strategy.
"There's plenty of work to go around. … And that's the shame of this whole thing," he said. "The department really handled this poorly in the beginning where you heard senior leaders making comments about writing a contract to move the entire department to a single cloud. That was never going to happen. … In reality, DOD should have said it is going to be multi-cloud, there are going to be multiple contracts" beyond JEDI.
So, when will JEDI go live?
Without an immediate answer on AWS's intentions, it's hard to say when the long-awaited delivery on the contract will start.
In the likelihood that AWS does protest and makes a good case that its bid wasn't properly evaluated for some reason, the process could take up to 100 days for the Government Accountability Office to issue a decision, during which the department, under a stay, would hold off on any action around the contract. Experts believe GAO would take the entire 100 days to issue a ruling.
Berteau said protesters have an almost 50-50 shot once they reach that point. About 47 percent of the 2,600 protests GAO receives every year are either "withdrawn for mitigating actions by the agency during the protest process … or GAO upholds that protest either in whole or in part," he said.
"The protest evaluation is largely based on process," he said. "At its core, bid protests are a way of making the government follow its own rules when it comes to contracting process. What GAO looks at is: What did the government, in this case DOD, say it was going to do? What did they actually do during the process? How did they document what they did? And how did they share that documentation with the bidders? All it takes is substantial discontinuity among or across those four categories to make it easy for GAO to uphold the protest."
However, DOD could also decide it's in the nation's best interest to move forward with work immediately and override GAO's stay. However, Waldron and Berteau both said this would be highly unlikely.
If it does come to a long protest with a stay, Microsoft is "going to prepare itself to begin performance," Waldron said. "Any awardee, especially with a contract of this magnitude, would intervene in the protest to defend its award. And they're looking at being well-positioned to start performance if and when the protest is denied."
And once that hypothetical protest period ends, Mihelcic believes work on JEDI "is going to be almost instantaneous," within weeks or months.
Microsoft didn't just fall into JEDI, he said, pointing to the work the company has done to build out a cloud region that can host DOD's secret information, though it's not yet been accredited. "They clearly said, 'We're out to win this and we're going to invest what it takes to win this.'"