Biden calls on Congress to fund 'DARPA for health' in State of the Union address
The proposed ARPA-H would seek to emulate the Pentagon's foundational breakthroughs such as GPS or the internet.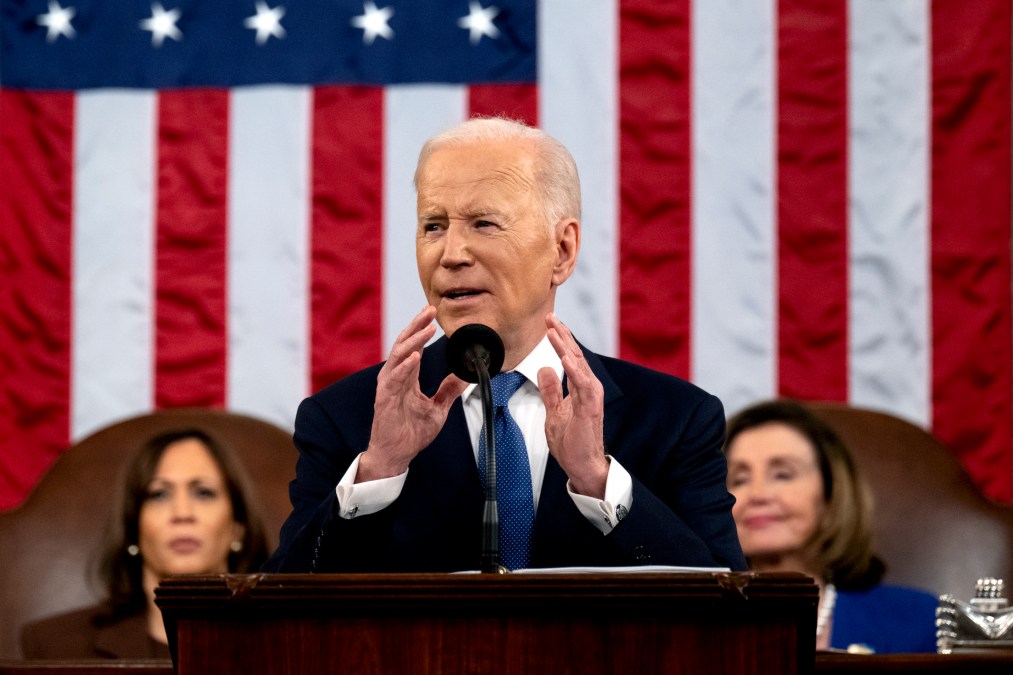 President Biden on Tuesday called for lawmakers in Congress to fund a new health R&D agency that would emulate the Department of Defense's emerging technology incubator.
"I call on Congress to fund what I call ARPA-H, the Advanced Research Projects Agency for Health," he said during his annual address to the nation.
The president added that the new research should be patterned after the Defense Advanced Research Projects Agency (DARPA), and seek to emulate some of the unit's most foundational breakthroughs, including the creation of the internet and GPS.
"ARPA-H will have a singular purpose – to drive breakthroughs in cancer, Alzheimer's, and diabetes and more," Biden said.
Health tech research and development and access to data has formed the foundation of federal agencies' response to the COVID-19 pandemic, including with the launch of the National COVID Cohort Collaborative Data Enclave at the Department of Health and Human Services.
The enclave, which was built on Palantir's Foundry platform, was launched in June 2020, and was designed to support universities and grantees studying coronavirus health risk factors and treatments.
Ahead of the address, the Federation of American Scientists proposed a range of policy proposals to fast-track investment in health care technology by federal government agencies. These included the launch of a $100 million National Lab of Neurotechnology for Brain Moonshots, and the adoption of an open-source approach to pharmaceutical R&D.
Earlier this month, Biden announced a re-ignition of the cancer moonshot, which has as a research goal the reduction of the death rate from cancer by at least 50 percent over the next 25 years, and to improve the experience of people living with and surviving cancer.
The idea for advanced-research programs also has taken root at the Department of Energy's ARPA-E program.