GSA administrator: Federal agencies have 'money and momentum' to improve service delivery
Robin Carnahan calls on federal agencies to make the most of the Biden administration's customer experience focus.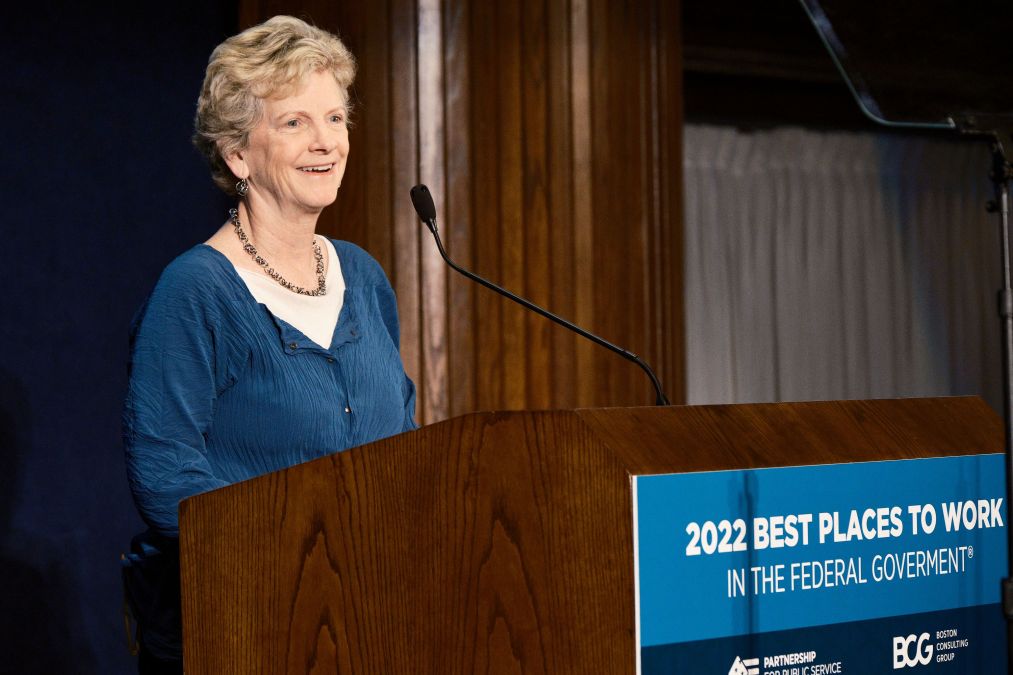 Federal agencies have a unique opportunity to radically improve U.S. citizens' experience of government, according to the head of the General Services Administration.
Speaking Wednesday at a "Best Places to Work" rankings event hosted by the Partnership for Public Service, Robin Carnahan noted that government departments are currently faced with an unusual combination of both the funding and political will needed to upgrade services.
"I will tell you at this moment – and I've been in and out of government a lot throughout my career – we are living in a very unusual moment … because there is money and momentum at the same time to do really important work," Carnahan said.
She added. "I can see that a lot of people in this room have been in government for a while … so you know, like I know, that this is not common. This is sort of an unusual thing that we have the money and the momentum to this much important work."
Commenting on her own agency, Carnahan said GSA is "laser-focused" on hiring talent to get the right expertise needed to update the agency's processes and systems.
According to Carnahan, GSA is also using internal and customer-facing feedback loops to improve operations and help strengthen culture.
Improving customer experience remains a leading priority for the Biden administration, which in March requested more than $500 million to support a variety of customer experience (CX) programs as part of its 2024 budget proposal.
A core element of that proposal is to establish or expand CX offices at the departments of Agriculture, Homeland Security, Interior, Labor, Treasury and Veterans Affairs, the Small Business Administration, Social Security Administration, Federal Emergency Management Agency, and the Census Bureau.
If appropriated, that funding would support the Biden administration's customer experience executive order, which was issued in December 2021 and directed agencies to use the delivery of services as an opportunity to rebuild citizens' trust in government.
Speaking at Wednesday's event, Carnahan added: "At GSA, our mission is to make government better for the citizens and agencies we serve and to save money doing it. That's the same mission we've had for 75 years."