GSA to expand Centers of Excellence to 3 new agencies this year
The next will "probably" be announced as soon as April.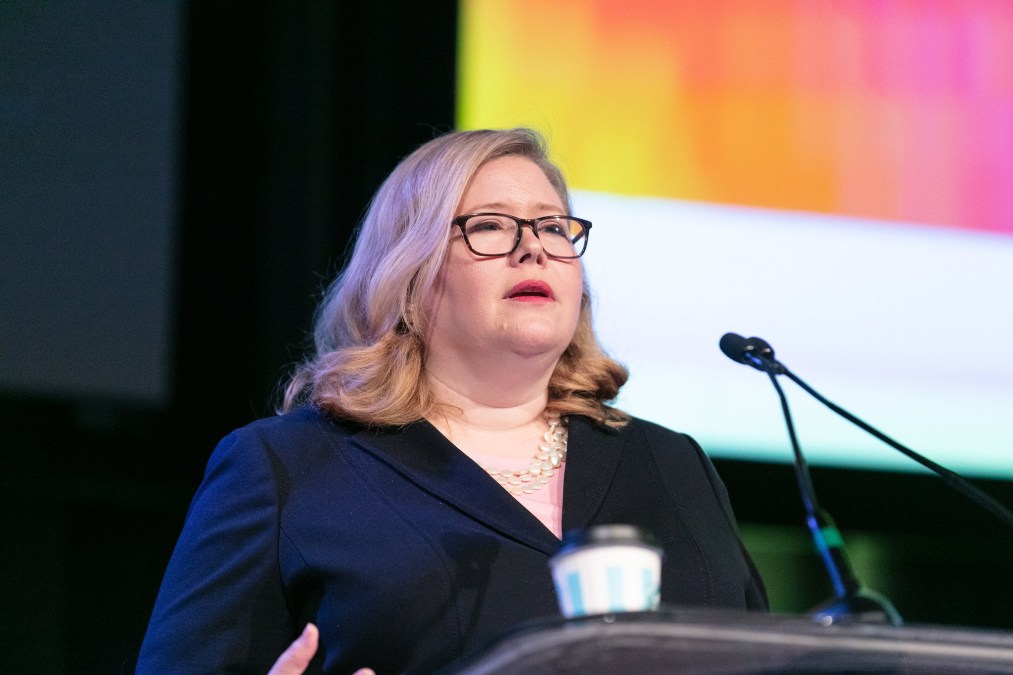 The General Services Administration hopes to bring its IT Centers of Excellence model to three more agencies by the end of the year, with the next announced as soon as April.
Anil Cheriyan, head of GSA's Technology Transformation Service, alluded to the expansion Wednesday as part of the work the agency has undertaken to build and sustain momentum around the goals of the President's Management Agenda, which is now a year old.
So far, the CoE program, which predates the PMA by several months, launched first at the Department of Agriculture in late 2017 with actual contracts awarded last March for each of the five targeted areas for improvement. GSA then expanded the program to the Department of Housing and Urban Development in September 2018. GSA assigns CoE teams to agencies to help them make immediate and scalable progress on tech problems by bringing in private sector expertise.
TTS and the CoE program office are now "in active conversations" about where to take it next, Cheriyan said at an event hosted by the National Academy of Public Administration. "There's no reason why we shouldn't have [another] three running by the end of this year," he said, adding that news about the next agency will "probably" come next month.
Cheriyan also stressed the importance of making the CoE model a sustainable one.
"We created these five CoEs — how reusable are they, have you learned anything from them, can we add some more CoEs?" he said, pointing to robotic process automation as one technology area in which there's "a clear opportunity to build a CoE as well."
Ultimately, Cheriyan wants the work done in these early stages to make scaling the model less challenging in the future by reusing what's successful. "We're not just making it a new thing every time, we're reusing and reusing the capability," he said.
Administrator Emily Murphy also touched on the CoEs as part of GSA's larger involvement in driving IT efficiencies through the PMA. She said GSA set "ambitious goals" with its partner agencies through the program and has in some areas surpassed what it set out to accomplish.
At USDA, she said, "we said we were going to close 18 data centers. They exceeded that goal and they closed 21 data centers. We've saved over $21 million for USDA so far, and going forward we're going to be able to save between $6.9 million and $8.5 million per year. All of this is being done in a way that gives the secretary better data and gives a better experience to the customers, the farmer of America."
Cheriyan echoed the importance of better data and outcomes through this effort, and "driving with excellence," as he put it.
"There's a real opportunity to really make a difference in terms of being more outcome-based, being more decision- and data-focused, and driving to results," he said.
Last week, GSA issued a solicitation that will change the way that it contracts work under the CoE model. The idea is to create a blanket purchase agreement that will bring in a cohort of contractors with expertise in at least one of the CoE "core functional areas" — change management, cloud adoption, contact center, customer experience, data analytics, information security and IT infrastructure optimization — that future CoE host agencies can call upon as best suits their individual needs.