Dana Deasy to get president's official nomination as DOD CIO
Deasy, of course, is already the DOD CIO. But a new law this year required the president to nominate him for Senate confirmation.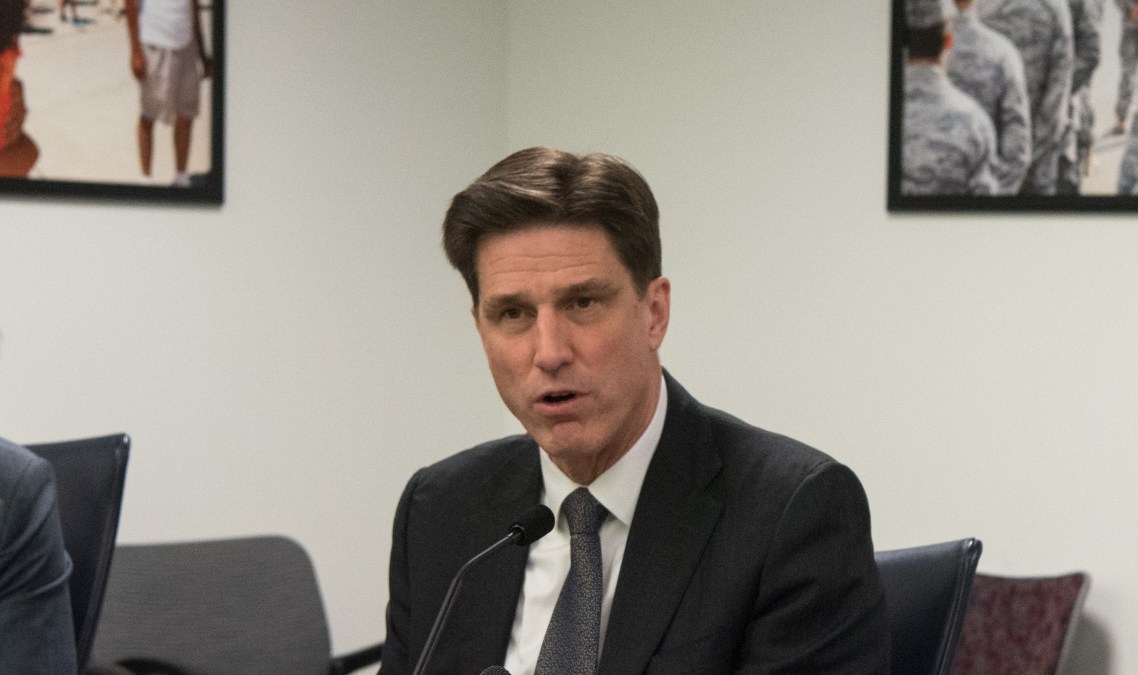 President Donald Trump announced Tuesday his intent to nominate Dana Deasy as Department of Defense CIO.
The move could cause some confusion because Deasy already is the DOD CIO. But it comes as a matter of change in law.
The National Defense Authorization Act that took effect Jan. 1 added a new requirement that the DOD CIO role be presidentially nominated and Senate-confirmed, as had been the case several years ago. It also updated the CIO's responsibilities and added authorities, such as requiring military services to submit IT spending to the DOD CIO for review and setting IT standards the branches must adhere to.
Under the new law, though, Deasy — who officially took over as DOD CIO last April — didn't necessarily need the president's nomination. According to the NDAA, "The individual serving in the position of Chief Information Officer of the Department of Defense as of January 1, 2019, may continue to serve in such position commencing as of that date without further appointment."
With more than a year under his belt in the role, Deasy's Senate confirmation should be mostly procedural. However, it opens him up to questioning by lawmakers, particularly those who may have concerns with the single-award competition for the Pentagon's $10 billion Joint Enterprise Defense Infrastructure (JEDI) cloud acquisition.