Defense Secretary Esper recuses himself from JEDI decision-making
Mark Esper has recused himself from making any decision on JEDI because one of his sons works for one of the original companies bidding on the contract.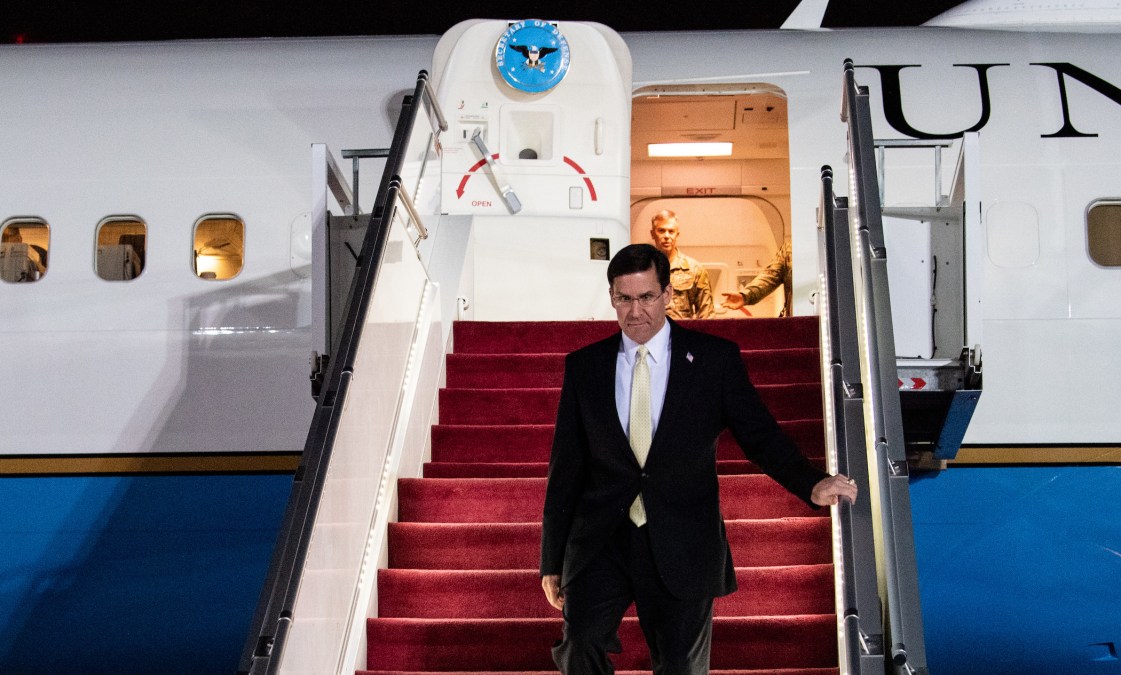 Defense Secretary Mark Esper has recused himself from any "decision-making" around the Pentagon's controversial $10 billion Joint Enterprise Defense Infrastructure (JEDI) cloud acquisition because one of his sons works for one of the companies that bid on the contract.
Esper wasn't "legally required to" remove himself from the process, but did so "out of an abundance of caution to avoid any concerns regarding his impartiality," chief Pentagon spokesperson Jonathan Rath Hoffman said. Esper's son Luke appears to work for IBM.
This comes after Esper, in July, initiated a review of the JEDI program that has since then held back any award of the contract. He said in September he had been receiving two-hour briefings each week "for the last two or three weeks" but wasn't ready to make a call on the contentious commercial cloud acquisition. "I want to make sure I get to the point where I'm comfortable enough to know it," he said.
After receiving those informational meetings, Esper has now delegated his role in any decision making around JEDI to Deputy Secretary David Norquist.
A Pentagon spokesperson told FedScoop that Esper's review of the acquisition is separate from the award selection process, though of course the latter is dependent on Esper giving the acquisition the OK to move forward to an award.
"The JEDI procurement will continue to move to selection through the normal acquisition process run by career acquisition professionals," Hoffman said.
A Defense official also clarified to FedScoop that Norquist will continue "to receive information about the department's cloud computing strategy in addition to the look at the JEDI procurement."
The Department of Defense inspector general is also reviewing the handling of the JEDI contract and investigating potential conflicts of interest that may have impacted the acquisition strategy.
Before the two reviews seemingly brought the acquisition to a screeching halt, DOD had narrowed the pool of qualified vendors competing for JEDI to just Amazon Web Services and Microsoft. Oracle and IBM also initially bid on the contract but failed to make it past basic gate criteria. Both have protested the decision, with Oracle notably taking its lawsuit to the U.S. Court of Appeals for the Federal Circuit after losing in the Court of Federal Claims.