Digital accessibility requires a proactive government
A new study emphasizes the need for public sector leaders to move beyond the regulatory requirements of accessibility—ensuring digital services and CX are more equitable across the constituents they serve.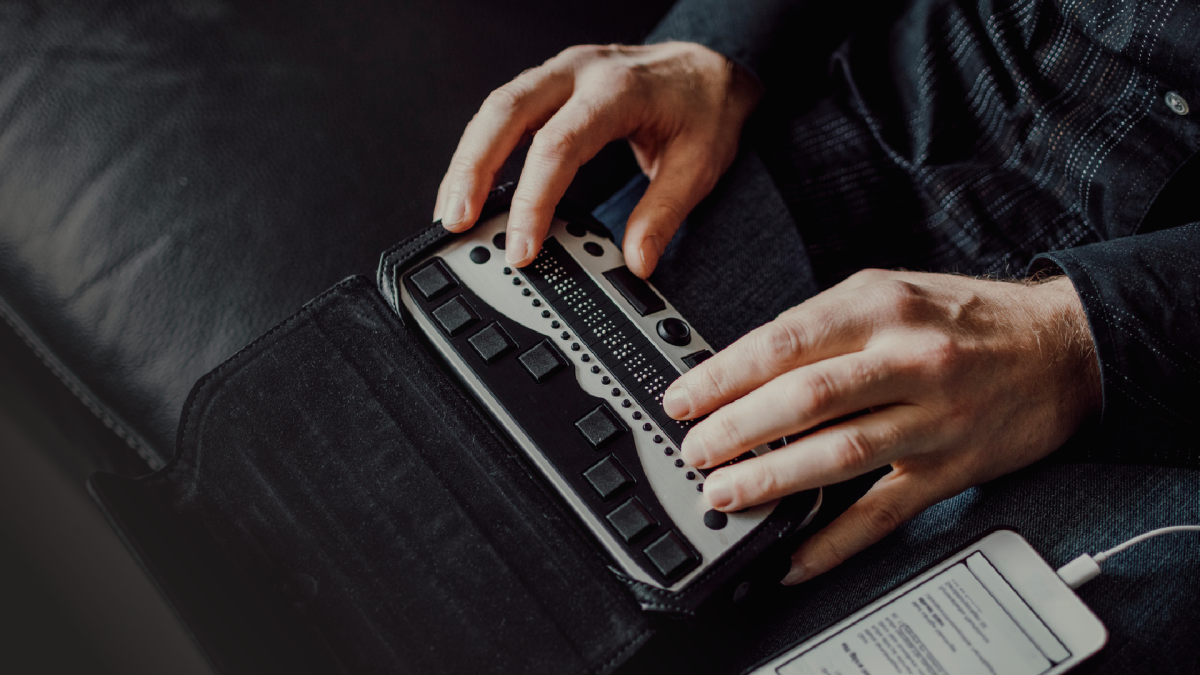 Websites are viewed as a critical asset for states because they often provide a first, and sometimes only, means of communication between government agencies and residents seeking services. And online services need to be accessible to all constituents. However, agencies with underperforming websites cannot effectively deliver services to constituents that require enhanced digital accessibility.
Though the public sector continues to make strides to make the digital delivery of services and the customer experience more equitable and accessible, a new Scoop News Group Report report, underwritten by EY, found that less than half of state and local (39%) and federal (43%) respondents saw that digital accessibility is a top priority among agency/leadership.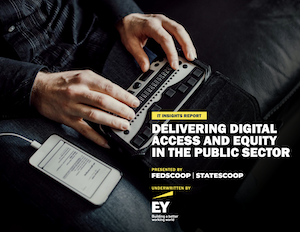 Federal law Section 508 requires federal-government sites to meet specific accessibility requirements, and although many states have laws or standards of their own, as evidenced by the report, there is room for the public sector to take more steps to ensure their websites and online services are accessible to all users.
The report surveyed 178 prequalified federal, state, county and municipal government leaders, customer experience and IT decision-makers to learn about their progress in improving the customer experience and service delivery. Among the key findings:
Maturity varies by agency
When asked to rate the maturity of their agency's ability to meet the digital accessibility needs of different populations, federal respondents outpaced state and local respondents in ranking their agency for having "fully achieved/optimized" the following:
Enabled barrier-free, equal access to digital products, services, and content for all (21% federal vs. 12 % state and local)
Established Web Content Accessibility Guidelines standards (31% vs. 20%)
Comply with Diversity, Equity & Inclusion standards for people with disabilities (40% vs. 30%)
Promoting awareness of digital accessibility (26% vs. 19%)
Beyond the requirements
The government has paved the way for individuals with disabilities by creating legislation that is inclusive and supportive of creating equitable access—it's high on their radar, and they know they need to do it. Nearly 7 in 10 of all respondents said their agency has a formal accessibility framework or policy in place for physical/mobile disabilities. More federal agency respondents, however, said they have frameworks in place for blindness/low vision (54%) and deafness/hard of hearing (58%).
However, the survey shows that double of state and local agency respondents have been more proactive in addressing non-regulatory areas like limited English fluency (54%), limited digital literacy (44%) and limited/lack of reliable broadband/digital access (33%).
Proactive engagement is needed
It's critical not to make assumptions or generalize—ask people of all abilities what works well for them and what can be done differently. While federal respondents have been more active than state and local respondents in surveying various population groups — particularly the hard-of-hearing—state and local agencies are focused on English fluency, digital literacy and broadband/digital access needs— which may be a function of their engagement with constituents on a more regular basis.
Connecting with communities
Agency respondents gave mixed scores for how much support they receive from various technology providers and from the public, private and non-governmental organizations, perhaps due to the size of their agency or how resource-rich they are. Federal, state, and local respondents said they continue to face several technical, policy and training challenges that could be better met if different groups worked more collaboratively to help close accessibility gaps.
Download the full study, "Delivering Digital Access and Equity in the Public Sector," for detailed findings, including breakouts tables on how management, communications/CX and IT respondents occasionally see things differently in the efforts their agency is making for improving the digital delivery of services and making the customer experience more equitable and accessible.
This article was produced by Scoop News Group and sponsored by EY.