Early USDS hire Eric Hysen closes out his 'first tour of duty'
One of the U.S. Digital Service's early hires talks of his time at headquarters and the Department of Homeland Security — and of what lies ahead for the startup.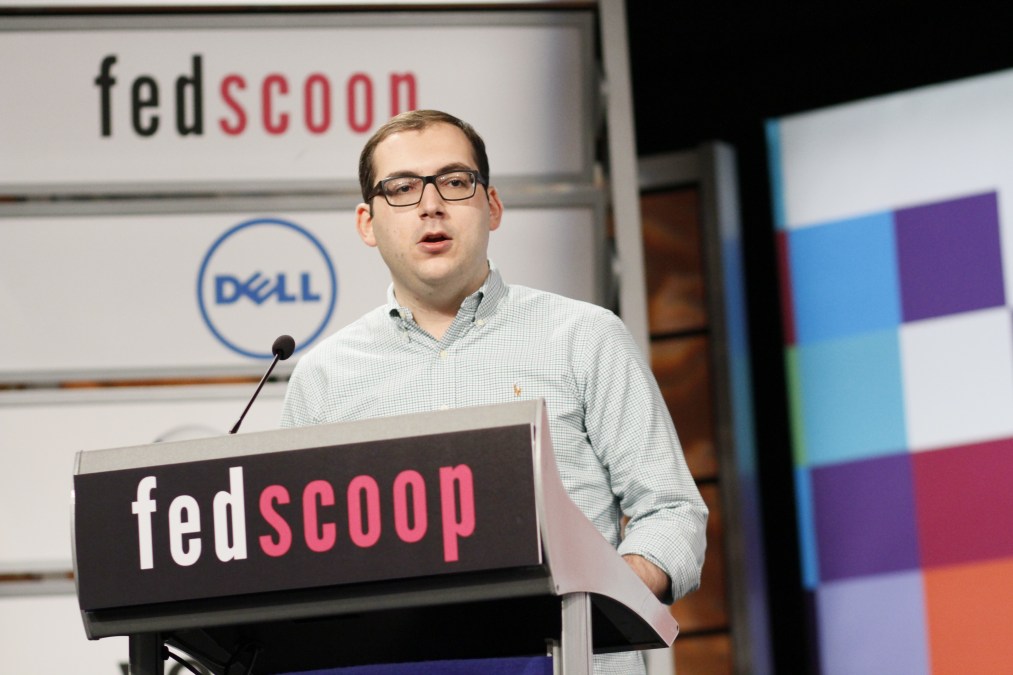 The sixth person hired to the federal digital fix-it team has left the government.
Eric Hysen's last day was Friday, ending a year-and-a-half stint as the executive director for the Department of Homeland Security Digital Service. Before that he worked for a year as a founding member of the U.S. Digital Service startup under President Barack Obama.
Katy Haynes, who was Hysen's deputy, is now acting in his place at DHS. Hysen set up that office as USDS expanded beyond the White House.
Though Hysen is saying goodbye to government for now, this is not meant to be a permanent departure, he told FedScoop.
"I very much see this is as my first tour of duty," he said. "I'm so hooked on just the impact that you can have here."
That sets the bar high for whatever he does next, he said. And it also means: "it's not something that I'm going to be able to just give up."
The most important thing Hysen contributed to, by his own estimation, was the USDS work-around streamlining the refugee admissions process. When the team looked at the process for admitting refugees, they found that a lot of time was spent coordinating across different agencies.
"The main thing that we did was to set up an interagency cell that we called the Refugee Coordination Center, where we took agile software development principles, which very few people we were working with had heard of, or assumed it was just the buzzword we were talking about when we were talking about building technology, and we applied them to how they were running the program," he said.
The team got people from different agencies into one room and ran them through two-week sprints, "and worked with them to prioritize what they were doing." It helped them improve the process much more quickly, Hysen said, and was "the most rewarding thing I've been able to do."
Hysen anticipates that more people from USDS will tread a similar path of moving in and out of government.
"That's always been part of the goal: let's make a difference now, and start creating a culture that rewards and values public service in the technology community," he said. "Because that hasn't been the case."
The conversations in the tech community are starting to change, he said, though he noted there is more work to go.
"It is starting, and I think it'll only continue to grow," he said.
Time to get current
When asked, Hysen agreed that USDS is all about creating a cycle of people coming into government who have been recently delivering and shipping code in the private sector. Those people can bring the best practices from the private sector to government projects.
"That point about recently shipping code is why more than anything I knew it was time for me to go because I would see people who would come in in the last few months new to USDS, and the tech stacks they were using, the approaches they were taking, were already looking pretty different from what I was doing when I was last in the private sector in 2014," Hysen said. "So I know now that I need to get current again and actually build and ship things."
When asked to give advice to his successor, Hysen said the most important thing to know about his role is that it's not actually a technology job.
"I came in really expecting to be using the same skills I did at Google to build software. And the days I got to do that were really exciting, and rare," he said.
It is really a job about building processes and relationships, he said. The most important part is translating between different groups, like explaining technology to policy people or modern ways of developing software to entrenched IT workers, he said.
'Incredibly talented people' in government
Hysen was optimistic about the future of USDS, even in the face of reports questioning whether President Donald Trump will keep it.
"I'm not worried about the future of USDS," Hysen said. "If I was I probably wouldn't have been leaving, I probably would've been staying to fight for it."
The organization has all of the tools it needs to succeed, he said, but called the federal hiring freeze "the one notable exception."
Hysen mentioned how impressed he was with the federal workforce, adding that "makes it all the more painful when you see federal employees just get beat down so incessantly through policies like hiring freezes, or talk that we need to shrink the workforce."
The digital service teams at DHS and the Pentagon are still hiring, "given the national security nature of their projects," Hysen did note.
"There are certainly many things that need to get done, but the people that we have in the government are — just so much more than I thought coming in — an incredible asset," he said.
Hysen came to government having heard many stereotypes about the career workforce, he said. But ended up working with "so many just incredibly talented people, who just get such a bad rap and who always get the short end of the stick from politicians."
But hiring freeze aside, Hysen said "the signs that we've seen from the Trump administration have been incredibly strong, in their support for USDS, for 18F, for the tech and digital service movement more broadly in government."
Looking back over the U.S. Digital Service's history, Hysen said the group accomplished much more than its three expected projects — Healthcare.gov, immigration and veterans processing.
"I remember having a beer with Mikey Dickerson, who created USDS, and having him tell me: they say they want me to hire 12 people. There's no way I could ever convince 12 good people to leave their jobs for this. And I agreed with him at the time."