Biden administration's digital experience policy is a '10-year revenue roadmap' for vendors, federal CIO says
"We are not going to buy artisanally crafted, bespoke websites anymore. We are going to only purchase what is in this guidance," Federal CIO Martorana said.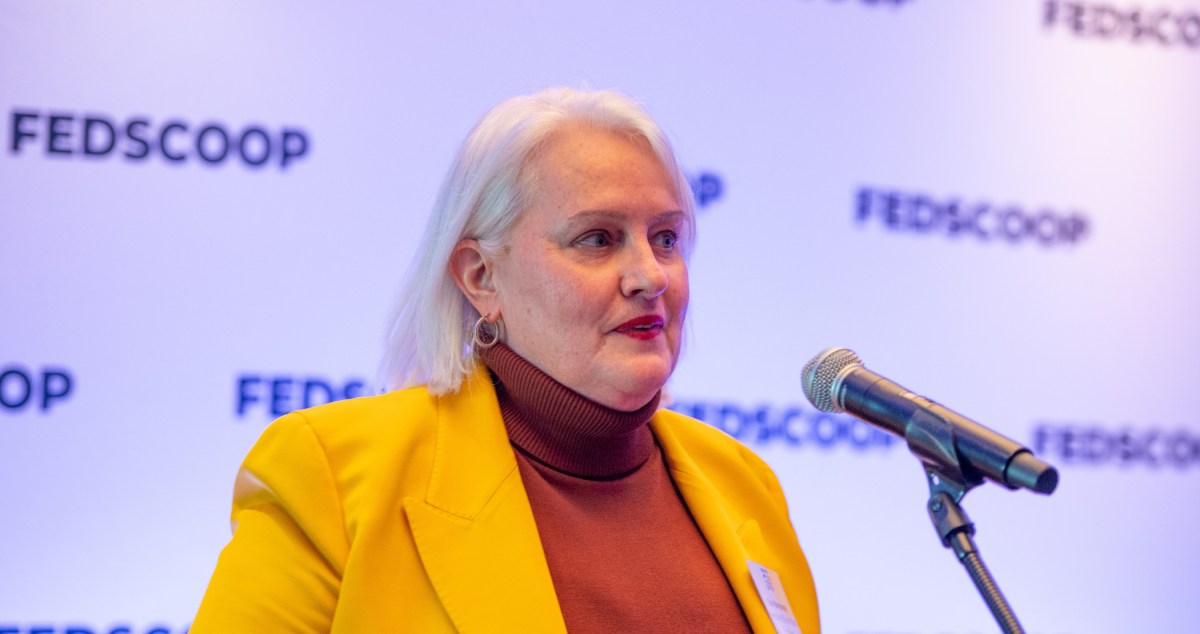 The Office of Management and Budget's recent guidance on digital experience is not only meant to transform how the federal government interacts with Americans online — it also serves as a revenue blueprint for industry, laying out the exact digital products and services that federal agencies are going to buy over the next decade, according to the nation's top federal IT official.
Federal CIO Clare Martorana on a recent episode of the Daily Scoop Podcast said the digital experience guidance "is really a framework that reflects the opportunity for a 10-year revenue stream."
"When you're pitching solutions to agencies, the solutions need to align with the requirements that we've outlined, you know, and we certainly cannot do this alone," Martorana said. "We need the best of government working together to deliver these improved digital experiences to the public. And boy, there's a lot of work. And there's a lot of work for everyone in this guidance."
OMB issued the guidance in late September, setting new standards and actions for agencies as they look to enhance and modernize the way they interact with the American public through digital services and websites, in line with requirements from the 21st Century Integrated Digital Experience Act. The guidance was delivered nearly five years after that law was passed by Congress and signed by President Donald Trump in 2018, but it also builds off of action items in the President's Management Agenda and customer service executive order from December 2021.
The federal CIO doubled down on her comments during remarks at ACT-IAC's Imagine Nation ELC conference in Hershey, Pa., last week, saying the policy "is a 10-year revenue roadmap for you. We are buying what is in this memorandum."
"We are not going to buy artisanally crafted, bespoke websites anymore. We are going to only purchase what is in this guidance," Martorana said. "So please read it, please participate. It is essential; we can't do this without you."
And if commercial vendors respond aggressively enough in getting onboard with the digital experience guidance and supporting agencies on that journey, it's possible that what's supposed to be a 10-year plan could be accomplished in a much shorter timeframe, she said.
"If you all decide that this is the direction we're going in, we can go and get this done in a shorter amount of time," Martorana said during her remarks. "I keep saying this is a 10-year roadmap. … If you all decided we were doing this in five years, we could do this in five years."
And for that reason, it's important that industry "challenge us if we are not directionally correct on any of these things," she said.
Of course, it also requires agencies to find the funding to support the actions laid out in the unfunded mandate. And for that, Martorana pointed to the Technology Modernization Fund as a vehicle to kickstart their transformation.
Several months back, the administration and TMF program office created an "allocation" under the fund for customer experience-focused projects that can be designated with priority implementation. This is meant to "streamline the opportunity for agencies to interact with us, run ideas by us and get the help that they need and then potentially get a funding award to be able to move out on some of this," she said on the podcast.
But even outside of the TMF, OMB wants to work with agencies to better understand what they need from a funding and support perspective to accomplish what's laid out in the new guidance.
"So we've been working since the inception, since the beginning of this administration on customer experience, digital experience and working really collaboratively with our budget partners and working collaboratively with our agency partners to understand where they are in the journey, what type of investments that they need," Martorana said. "Some people need investments in workforce, some in training, some in technology, some in cybersecurity. So we've really worked with them at the agencies to make sure we understand where they are, and then are trying to meet them where they are and help continue to drive this forward."
Martorana was recently named a winner of the 2023 FedScoop 50 awards.