PMA's plans to modernize IT, workforce rebuffed by House Democrats
The White House's plan to transform the government's IT infrastructure, workforce and data management is facing a familiar foe: entrenched partisanship.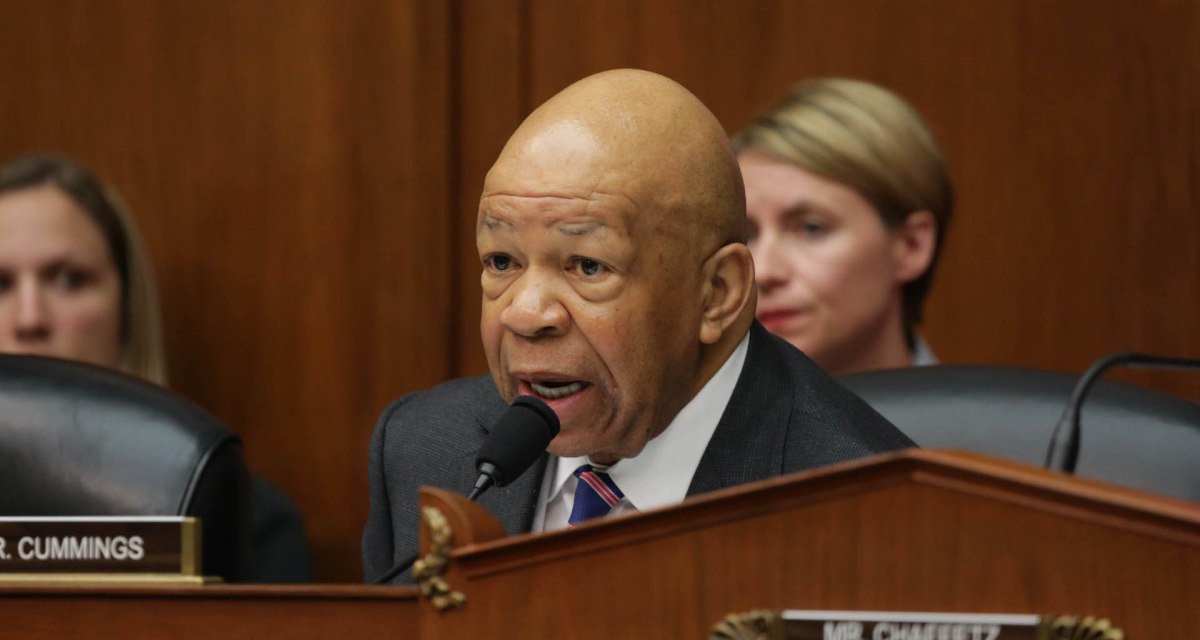 There was never an illusion that the workforce proposals in the President's Management Agenda would get an easy ride through Washington, despite support from some federal employee groups.
The tension continued in a hearing on Capitol Hill this week as House Democrats pushed back against the idea that existing federal workers would benefit from the Trump administration's plans to expand the use of automation technology and make employee compensation more market-based. Those proposals in the PMA come at the same time the Office of Personnel Management is recommending a fiscal 2019 pay freeze and changes to employee and retiree benefits.
It's all too much for Rep. Elijah Cummings, D-Md., who blasted the White House's plans during a House Oversight and Governmental Reform Committee hearing Wednesday. He said the federal workforce would lose out on $143 billion over 10 years.
"Is this really the Trump administration's idea of developing a 21st-century workforce?" he said. "It's one thing to be aiming at efficiency and effectiveness, it's another thing to take $143 billion out."
OPM Director Jeff Pon said that the savings based on the benefits changes would be in part directed to a working capital fund that would be used to re-route current federal employees toward much-needed technology and cybersecurity jobs. Cummings rebuffed the response, noting that the fund — managed by the General Services Administration — is only budgeted for $1 billion.
Margaret Weichert, deputy director for management of the Office of Management and Budget, cautioned against comparing the $143 billion in estimated changes to whatever is marked for the working capital fund. Some of the overall savings would go toward helping the government work more efficiently, she said, which also benefits workers.
"It's not a one-for-one moving [of money] from one place to the other. It's looking at the entirety of government and our delivery model of service," she said. "When we actually look at the data that the employees themselves say about their biggest concerns actually have to do about resources to get their jobs done."
Rep. Lacy Clay, D-Mo., took issue with the administration's recent assertion that 45 percent of employee activities could be done by current automation technology, with up to 5 percent of jobs being replaced completely.
"What's so important about the service that government renders to the citizens of this country is the person-to-person interaction," he said. "I'm looking at this and saying well, you are trying to reduce the workforce, which is going to hamper government's ability to interact with its citizens."
Weichert countered that deploying automation and artificial intelligence technologies would help free federal employees from the growing demands of their operations.
"When we actually did the empirical analysis about jobs, there may be 5 percent of jobs that are purely possible to be automated, but we also have more than that number of jobs that we can't fill. So reskilling and redeploying resources is part of what we are a doing."
The PMA does have supporters in some federal employee circles, like Senior Executives Association President Bill Valdez, who said it represents an opportunity to modernize the Civil Service Reform Act of 1978, which lays out the structure of the civil service.
"The PMA correctly states that the decline in public trust in government can be directly linked to public perceptions of the effectiveness of the federal workforce," he said. "I believe the answer lies in structural deficiencies in the CSRA. The CSRA has served our nation well, but it was passed over four decades ago."
Likewise, Weichert added that the goal of the PMA to develop solutions for government's biggest problems through broad input.
"We want this to be a bipartisan discussion," she said. "We want it to be a discussion between Congress and the executive branch. So we need this to be an inclusive conversation because this isn't just rhetoric. We really want to make a difference here."
But despite the endorsement, the White House's plan to transform the federal government's IT infrastructure, workforce and data management with a series of interconnected, cross-agency goals will still face the same obstacles that befall proposals in Washington, entrenched partisanship.