FedScoop's Top Women in Tech 2017: Carlene Ileto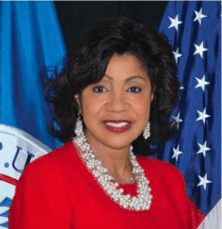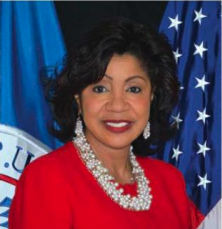 Carlene Ileto, Executive Director of the Products and Services Delivery Management Division of the Information Technology Services Office, DHS
Carlene Ileto has been with the Department of Homeland Security for seven years now, and after all that time, it's still the DHS mission that impassions her every day, as well as the $6.7 billion in "systems that we put in place to address how we can secure the homeland," she says. At DHS, Ileto wears many hats, but she describes her role as "doing IT investment management, IT governance, portfolio and program management, lifecycle methodologies such as agile and so forth" to provide guidance for them.
"We're delivering faster and quicker but with quality. Agile is not for every program, but it's certainly for many of our programs," she says. Ileto has also been key to DHS's FITARA implementation, leading the department to a "B" on the most recent FITARA scorecard.
Can you talk about the biggest challenge you've faced in your career? How did you conquer that challenge?
One of my biggest challenges was not really proving myself but it was to show my worthiness in the IT field. As a woman you think immediately it's because you're a woman. But I try not to look at it that way. And this one of the things where I have to definitely say graduating from the candidate development program preparing you for executive leadership was critical for me. And they often ask you to have some personal principles or basic beliefs … and those are accountability, respect for the individual, and integrity. Those are the things that see me through many of the challenging times that I have.
What would you say to young women who are thinking about a career in technology
or related fields, or just starting out in their careers? What's the best advice you could offer for success?
Believe in yourself, be confident in your abilities, because you will gain the respect of those around you when you portray confidence and steadfast belief in ability to contribute and make a difference. Be proactive, not reactive. Prepare to meet whatever challenge you can anticipate without worrying unduly.
Why is it important to you to empower women and other minorities to join more technical and technology-related fields?
It's important that we have that diversity, because there is no one single person that knows everything. And it's important that we have diverse ideas that will help us to go further than what we would if we had someone who always agreed with us or had the same or similar ideas. If you have that diverse unit, I think there is more success for anybody and for that team than it would be if all of us were the same.