FedScoop's Top Women in Tech 2017: Margie Graves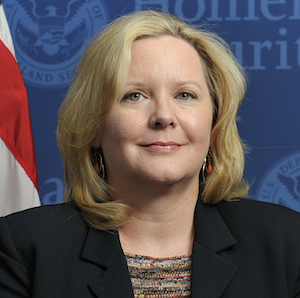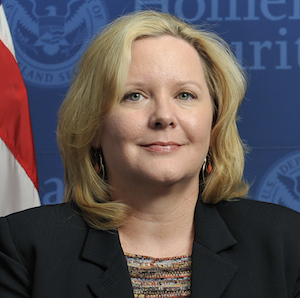 Margie Graves, Acting U.S. CIO, Office of Management and Budget
Margie Graves is the acting CIO of the entire federal government, providing oversight for the approximately $85 billion budgeted for information technology and setting the larger strategic vision for the secure, efficient and effective operation of key government information systems technologies and services.
She says her two most important areas of focus are IT modernization and cybersecurity policy. "With the understanding that departments and agencies will be operating in both an old and new technology environment for the foreseeable future, the problem we face today is how to accelerate the migration from legacy business processes, applications, infrastructure and organization toward a modern digitally empowered state that is capable of more efficiently and effectively delivering services to the American people and supporting the function of the federal government," she says.
Can you talk about the biggest challenge you've faced in your career? How did you conquer that challenge?
One of my more recent challenges was working to change the IT portfolio governance structure to effectively support agile development and DevOps. Federal government policies and processes need to be flexible enough to support the way that IT is delivered today, whether it is in the form of services or through agile development. Some of the more traditional governance processes reflect previous models such as waterfall development. The reality is that processes for business case development, delivery methodologies, funding strategies and acquisition approaches must all be aligned to reflect rapid delivery cycles of minimum viable product.
In order to make this change at my previous agency, [the Department of Homeland Security], I worked with my colleagues in finance, procurement and human resources to develop an approach that would reflect the agile delivery cycle. It was rewarding to collaborate on this effort and ultimately succeed in replacing legacy methodologies with forward leaning approaches. We made this change working as a unified C-suite. Nothing was lost in terms of visibility or oversight while much was gained in terms of mission delivery.
What would you say to young women who are thinking about a career in technology or related fields, or just starting out in their careers? What's the best advice you could offer for success?
Do not let societal stereotypes deter you from the pursuit of a career in STEM. What it requires to succeed in these fields is your innate intelligence coupled with a spirit of exploration and a constant curiosity. If you like to solve big problems, to break those problems down and apply technology/science/math to solve them … then this career is for you. It is so rewarding to see a positive outcome result from applying your technology skills. … My best advice is to stretch yourself and don't be afraid to try something for which you were not "formally trained." If you haven't done it before, tackle it anyway. You will be amazed at how your skills can be applied in ways you did not imagine. Step up to the challenge. Always look for mentors, they not only offer advice but they are gateways to opportunities.
Why is it important to you to empower women and other minorities to join more technical and technology-related fields?
Technology services and the manner in which they are delivered should reflect the need of the customer. The "customer" is an inclusive term. It includes people from all walks of life. Why would we ever expect to develop our best solutions or products without having all of those voices, opinions and life experiences present in the process? The technology workforce, as well as any workforce should be reflective of the population. Otherwise, you will surely create a sub-optimal solutions.
The bottom line is that I want women and other minorities to join this field because ultimately they will improve the outcomes. I have no doubt about it.