FedScoop's Top Women in Tech 2017: Marilyn Crouther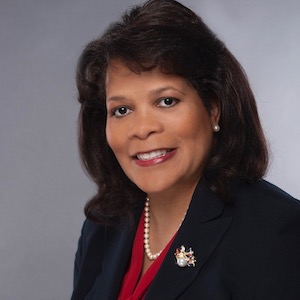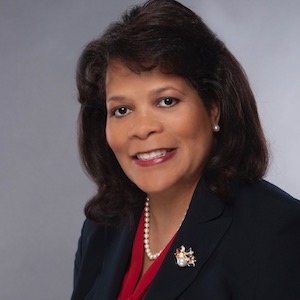 Marilyn Crouther, Senior Vice President and General Manager, U.S. Public Sector, Hewlett Packard Enterprise
The spring of 2017 brings change for Marilyn Crouther, as the multibillion-dollar unit she leads — HPE's Public Sector business, which serves clients at all levels of government — is spinning off and merging with Computer Sciences Corp. to create what she calls "a pure-play global IT services company" called DXC Technology. The deal is expected to close in early April. The goal is to "be recognized globally as a force multiplier, enabling our clients to seize the opportunities presented by today's rapidly changing technologies," she says. Crouther will retain her current role at DXC Technology.
Can you talk about the biggest challenge you've faced in your career? How did you conquer that challenge?
I wish I could point to a single biggest challenge but the truth is there have been many. I've chosen not to dwell on the challenges but to focus on the opportunities they present. My initial action or reaction is to take a two-minute walk to gain a bit of perspective and clear my head. Then I go to work on thinking about the desired outcome and how to achieve the end result. My view is simply that there's nothing too big or too complex with the right people, the right processes and the right technology. If it's perceived to be too big or too complex, then I break it into smaller bite-sized pieces with specific milestones.
What would you say to young women who are thinking about a career in technology or related fields, or just starting out in their careers? What's the best advice you could offer for success?
My advice to young professionals is to actively choose to learn something new every day — knowledge and insights surround us. In nearly every situation, there is a lesson to be learned. … It's important to understand your strengths and weaknesses. Your strengths will likely come easy for you. Take time to think about your natural abilities and how you can leverage them in your chosen career. It is equally important to know your weaknesses, they can be stumbling blocks to greatness if you let them. Self-awareness is critical; be deliberate in enhancing your strengths and diligent in improving upon your weaknesses. I believe the keys to success are hard work, striving to make a difference every day, and being passionate about what you do — show up 100 percent every day — 99-and-a-half just won't do! Lastly, I would encourage every young person and career professional to be your very own chief marketing officer. While your work must speak for itself, I can't think of a better way to amplify your efforts than to create your own narratives. Never miss an opportunity to share the value you delivered, what you are passionate about, or how you might help in the future.
Why is it important to you to empower women and other minorities to join more technical and technology-related fields?
In order to empower women and minorities to join technology-related fields and to increase the likelihood of women and minorities being among our future leaders in technology-related fields, it is imperative that the really exciting, innovative, lifesaving, skyrocketing careers in science, technology, engineering and mathematics are introduced to our youth early enough to spark their interest and ignite their passions. They must understand the art of the possible and be challenged to tackle the impossible.