FedScoop's Top Women in Tech 2017: Sylvia Burns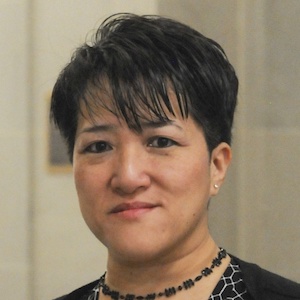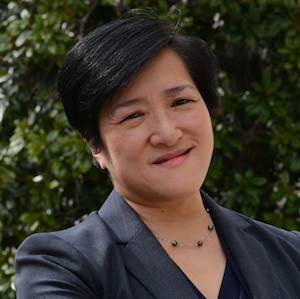 Sylvia Burns, CIO, Interior Department
Sylvia Burns is responsible all things regarding information management and technology at the Interior Department, overseeing a portfolio of more than $ 1 billion in IT investments.
Lately the CIO has been working on strategic planning and focusing in particular on cybersecurity.
What would you say to young women who are thinking about a career in technology or related fields, or just starting out in their careers? What's the best advice you could offer for success?
We need to see more women in technology, especially in information technology. And not even just at the technology level but at the leadership level. Because I think women bring other natural skills and instincts to the job that only kind of male-dominated environment in IT you don't have … which includes things like listening and having empathy for what's going on with somebody else. And then finding creative solutions, working collaboratively with others — I think that's something where women have more natural instincts to work that way.
And I think those are still needed in IT at the leadership level. So I strongly encourage women to get in IT, but also to aspire to leadership positions in IT. I guess I'm surprised at how much I don't see women, and even women up and coming, inspiring to come into these leadership positions. I think part of it is, maybe there's a notion about what you have to be in order to be successful. But I think the most important thing is you have to be yourself and you have to be comfortable with yourself, comfortable in your skin, being open to always learning, listening.
What/who inspired you to get into your field of work?
It was really early in my career. I was not in IT originally, and I ended up getting into IT on the mission side because I was trying to kind of build a better mousetrap, in terms of the work that I was doing at the time. I was in international trade, and I was trying to figure out how do we take advantage of the internet? Because it was the mid-to-late 90s, how can we actually use the internet to actually do trade promotions better? Instead of just the traditional way. And that's what brought me into technology.
I actually made the switch to go into IT formally in 2003 … I think the reason why I made the switch was I came to realize that I couldn't achieve what I wanted to achieve in terms of enabling the mission work that I wanted to do with IT, without working with the main IT organization.
Why is it important to you to empower women and other minorities to join more technical and technology-related fields?
The IT community benefits from diversity, just as any other field that exists. And women are a part of that, as well as other not only nationalities, but also cultures and religions. If you think about it, each one of those bring in a different perspective, and so it's sort of like if you can get as many diverse perspectives as possible around some of the complicated issues that you've got, you can come up with the best solution.