GSA list names 80 companies leading Alliant 2 SB consideration
The agency issued a list of 80 small business contractors that are considered to be frontrunners for the $15 billion Alliant 2 SB contract.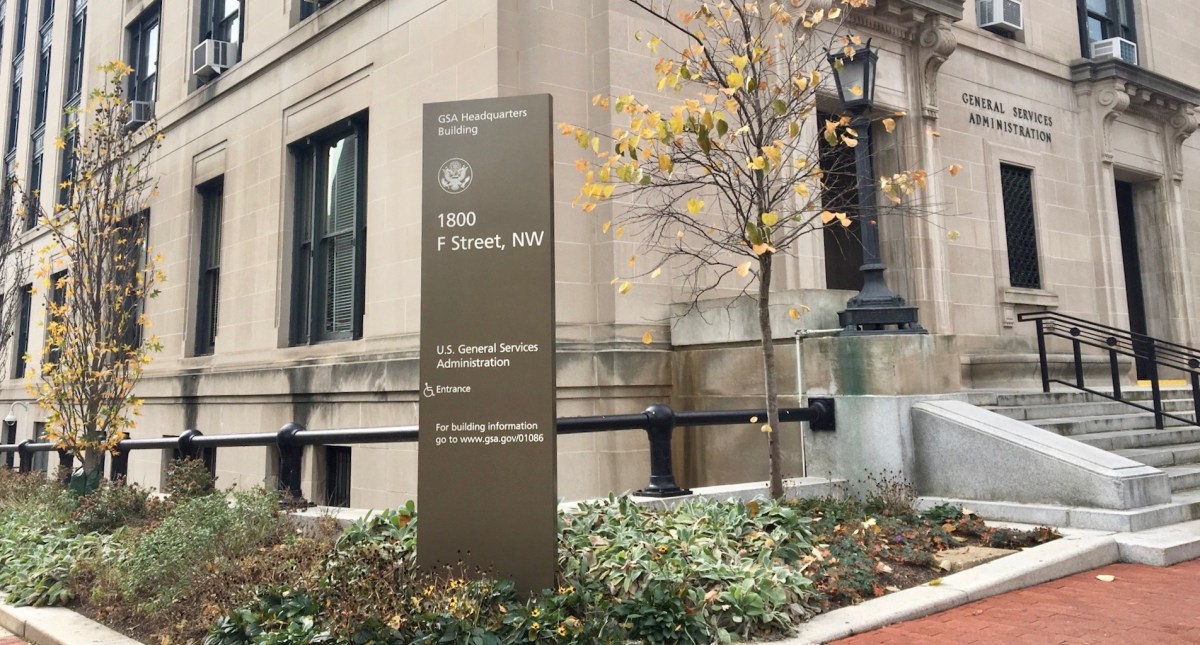 The General Services Administration issued a list of 80 small business contractors, including several from the capital region, that are considered to be frontrunners for the $15 billion small business version of the Alliant 2 IT contract.
The agency named the contractors in a pre-award notice Thursday on FedBizOpps, following up on last month's announcement that 61 vendors had won bids for the larger IT contract, a "next-gen" update of the 10-year-old original Alliant contract.
The notice designates the companies as "apparently successful offerors" who are considered the highest technically-rated vendors providing a fair and reasonable price, but it is not considered a list of formal awardees.
The large contract award was met last week with a flurry of protests, which the Government Accountability Office are expected to rule on by March 2018.
It's unclear whether the Alliant 2 Small Business contract — which includes a five-year base period and a five-year option — will see the same protest activity, but GSA officials have previously expressed hope that the contract would be able to move forward without significant resistance.
"We spent an extraordinary amount of time in the front-end of this process, working with our industry partners, as well as agencies, teasing out what we believe are a strong set of requirements and putting in place an assessment methodology. So we are comfortable that we followed a fair and strong process," said Bill Zielinski, deputy assistant commissioner for IT category management operations, said in a Nov. 21 conference call with reporters.
The Alliant 2 SB list include:
Aderas Inc.
Advanced Software Systems, Inc.
AEEC
Agile Defense, Inc.
Alutiiq Business Services, LLC
ASRC Federal Data Network Technologies, LLC
Avineon, Inc.
aXseum Solutions, LLC
Barbaricum, LLC
Battle Resource Management, Inc.
BayFirst Solutions LLC
BlueWater Federal Solutions, Inc.
Business Integra Technology Solutions, Inc.
Clearavenue, LLC
Client/Server Software Solutions, Inc.
CNI Global Solutions, LLC
Constellation Software Engineering, Corp.
Credence Management Solutions, LLC
Customer Value Partners, Inc.
Decypher Technologies, Ltd
DKW Communications, Inc.
DSFederal, Inc.
Encentric, Inc.
Evanhoe & Associates, Inc.
Excellus Solutions, LLC
Exeter Government Services, LLC
Federated IT, Inc.
FEDITC, LLC
Goldbelt Hawk, LLC
Grove Resource Solutions, Inc.
Halfaker and Associates, LLC
Halvik Corporation
Harmonia Holdings Group, LLC
Highlight Technologies, LLC
ICS-Nett, Inc.
InCadence Strategic Solutions Corporation
Incentive Technology Group, LLC
Innovative Management Concepts, Inc.
InquisIT, LLC
Inserso Corporation
Interimage, Inc.
Koniag Services, Inc.
Link Solutions, Inc.
LinkTec, LLC
LinTech Global, Inc.
MetroStar Systems, Inc.
Network Security Systems Plus, Inc.
New Generation Solution, LLC
NikSoft Systems Corporation
Paragon Technology Group, Inc.
Procentrix, Inc.
Pro-Sphere Tek, Inc.
Qbase, LLC
Sentar, Inc.
Sev1Tech, Inc.
Soft Tech Consulting, Inc.
Solutions By Design II, LLC
Solutions Development Corporation
Spry Methods, Inc.
Strategic Operational Solutions, Inc.
Sumaria Systems, Inc.
Suntiva, LLC
Superior Government Solutions
Superlative Technologies, Inc.
SuprTEK
Systems Plus, Inc.
Tantus Technologies, Inc.
Technology Solutions Provider, Inc.
Teracore, Inc.
The net.America Corporation
Time Solutions, LLC
Tuva, LLC
Usmax Corporation
Valador, Inc.
VariQ Corporation
Vector Planning & Services, Inc.
Vista Defense Technologies, LLC
VMD Systems Integrators, Inc.
VSolvit, LLC
X-EETO Inc.