John Owens' advice to other agency CIOs: learn to live within government constraints and embrace failure
"Any CIO who tells you that they don't have a failed project is probably not challenging themselves."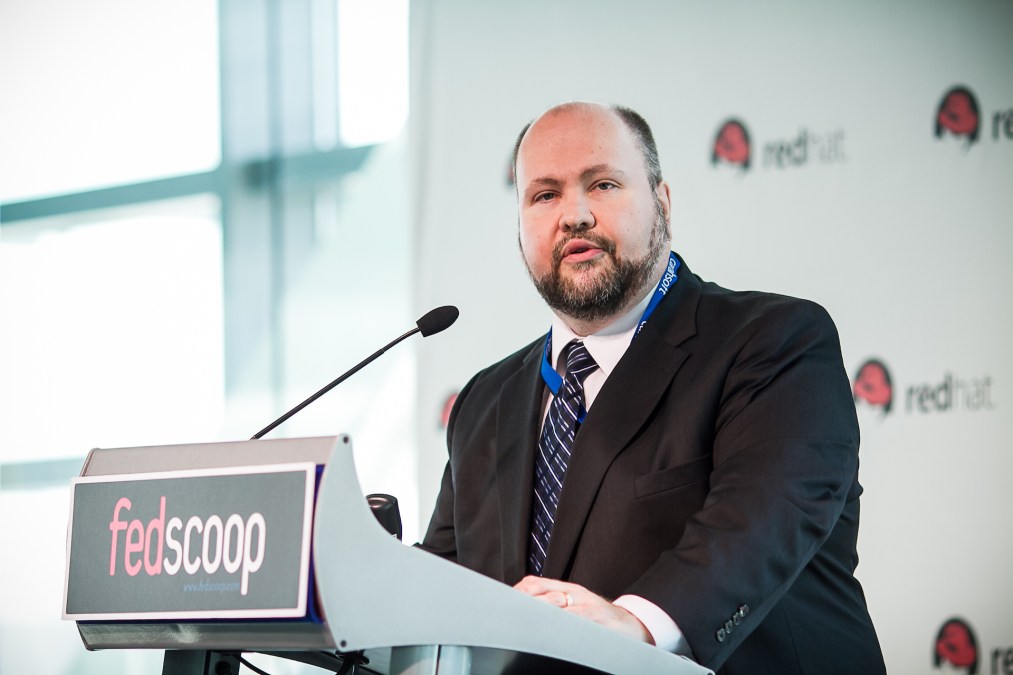 "My wife thinks I'm crazy," John Owens, CIO of the U.S. Patent and Trademark Office, says. "But you know, some of us really enjoy this stuff."
By "this stuff" he means the slow and sometimes tedious work that is modernizing legacy IT systems, a job Owens has been plugging away at since his appointment in December 2008. When Owens arrived at USPTO, straight from years of work at AOL, systems weren't in good shape.
"I don't know if I can do this job," Owens remembers thinking. But he was driven by that (apparently) all-powerful force in federal service: mission. While at AOL, Owens applied for some patents, so he understood USPTO from a user-centered perspective. He understood both its value — he believes intellectual property protection is the driver of American economic power — and the places where it fell short.
But surveying the state of IT from the inside, Owens new he couldn't content himself with small fixes. He needed a big plan. He needed to modernize processes, replace old desktops, train employees who hadn't been trained in many years, fix the network — the list went on.
Now, as Owens' ninth year as CIO nears its close, he's eager to look back and share some lessons he's learned on the job, which includes management of the technology that is crucial to the experts who assess patent and trademark applications. He's also aiming to be more open about what's ahead as the agency looks to shut off legacy patent systems by 2020.
The mandate is no longer "just keep it alive," like it was when he arrived. Now, on the best days, the CIO's team can be proactive rather than reactive, he says. He talks about how he introduced agile development and DevOps methodologies, focused on user-centered design. He also encouraged the release of open data and debuted some new back-office tools, like a new office correspondence system rolling out now.
The goal he's always chasing? "Industry standard."
One element of that culture, he said, is the familiar idea of embracing failure. Despite all the wins he's excited to talk about, "we do [have failures]," Owens said. "But we learn from them." An example of where things didn't go exactly as hoped might include this Department of Commerce Inspector General report on USPTO's "inadequate security practices."
"Any CIO who tells you that they don't have a failed project is probably not challenging themselves," Owens said.
Asked what advice he has for people in similar roles elsewhere in government, he launches into a discussion of how CIOs need to learn to live within bureaucratic government constraints.
"Stop trying to change procurement. You're never going to get it done," he said. "Stop trying to change human resources stuff, it's never going to change. Trust me I tried." Instead — "quit bucking the process. Live within the constraints that the government has set up … and concentrate on the people. That, and follow industry best practices."
Is all this reflection on his work a subtle valediction? Is Owens planning to leave USPTO? "I'm not going to say," he said. He loves new challenges, but still feels excited by USPTO's mission. "We'll see," he said.