Library of Congress Chrome extension offers easy access to Congress.gov
It's one of two experimental extensions built by LOC interns this summer.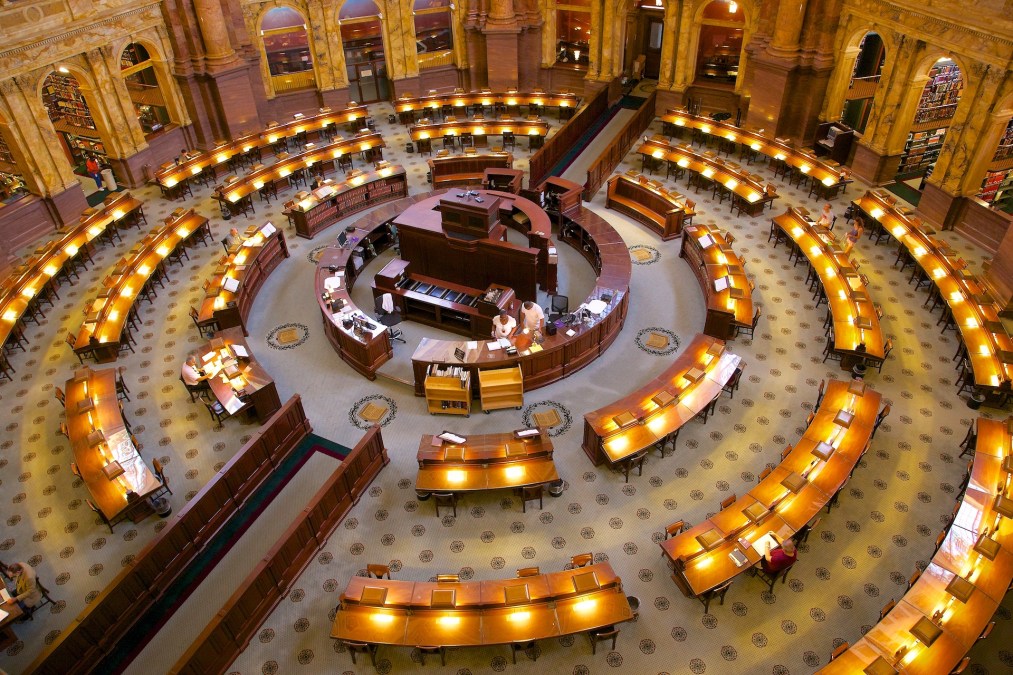 Ever found yourself reading a news article and wishing you could easily open up the actual text of, say, HR 6901, the Federal CIO Authorization Act of 2018? You could click a link (if offered), search for the legislation on Congress.gov yourself or, now, download this handy Chrome extension.
A summer intern at the Library of Congress built the Congress.gov Browser Extension, which allows users to highlight text on a third-party webpage, click the extension and automatically search for that text phrase (or name, or bill number, etc) on Congress.gov in a new tab. The extension allows access to all of the kinds of information on Congress.gov — member information, legislation, committee reports and more. Highlight the name of Rep. Will Hurd, R-Texas, for example, then choose "members" from the extension's drop down menu to see his member information. Or choose "current legislation" to see the bills he's currently sponsoring or cosponsoring. It's pretty snazzy.
The tool was built by Syed Tanveer, an undergraduate studying computer science at Dartmouth College. According to the Library, this is the first Chrome extension he's ever built. Robert Brammer, a legal information specialist at the Library of Congress who was involved in the development of the tool, said public response to it has been positive so far.
The Congress.gov Browser Extension isn't the only Chrome extension built by interns at the Library this summer. Junior fellow Flynn Shannon built Free to Use, an extension that easily allows users to download or share LOC images that aren't under copyright.
Kate Zwaard, director of digital strategy at LOC, says these kinds of experiments align with the library's recently released digital strategy. "These browser extensions, hosted on the Library's Labs site, labs.loc.gov, are part of a portfolio of efforts in lightweight experimentation," she said in a statement emailed to FedScoop. "Our digital strategy outlines a bold vision for the future technical direction of the Library of Congress, which includes cultivating an innovation culture. This allows us to try things inexpensively and evaluate demand, effectiveness and supportability."
Unfortunately for wide utilization, both of the extensions are still in beta. The Library's digital Labs team provides details on how to install in developer mode, and the Library is soliciting feedback on any bugs early adopters may encounter.
It's unclear whether the group plans to continue development of the extensions now that Tanveer and Shannon's internships are over, though. For now, the library is labeling each as an "experiment." Zwaard said that the library uses demand and effectiveness metrics to decide whether to move an experiment from the Lab into production. The transition does happen — "last month, we were pleased to see this approach bear fruit with the launch of crowd.loc.gov, an online transcription tool," she said. "Crowdsourcing began as an experiment on the Labs page, which allowed us to transition to a production application that helps us share America's treasures more broadly."
Anyway, in the meantime, here's a link to the text of H.R. 6901.