VA Digital Service leader Marcy Jacobs on building a more customer-focused VA
"It has to be that everyone here [at the Department of Veterans Affairs] has that customer experience mindset."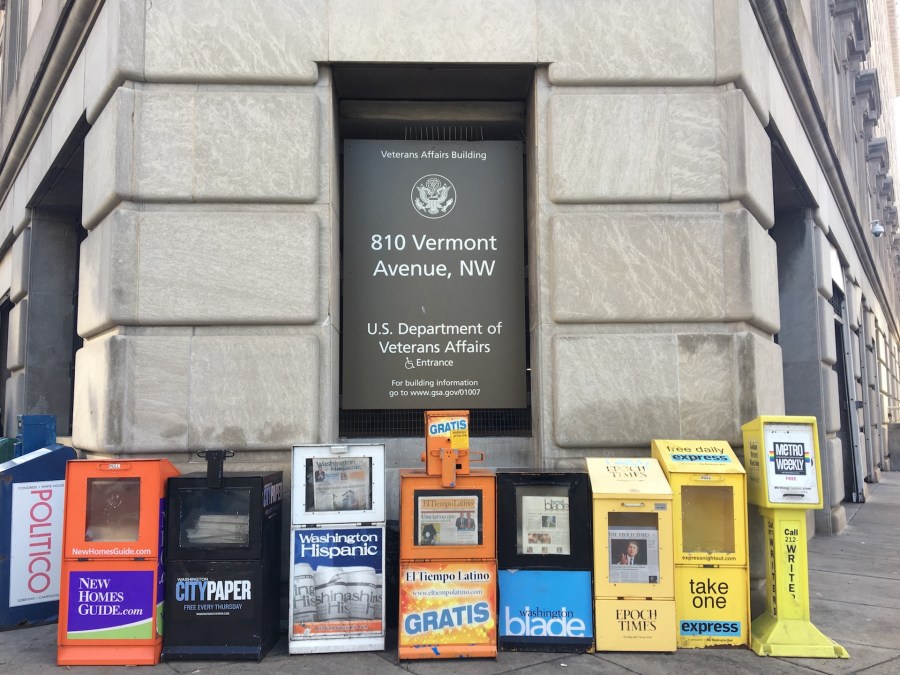 The work of the U.S. Digital Service team at the Department of Veterans Affairs is all about improving the experience of interacting with the agency for the end customer: the veteran.
This ethos can be seen across the work the team has done — the Appeals Status tool that went live in March, for example, aims to give veterans insight into and peace of mind about the very lengthy appeals process. And the vets.gov site, which houses this tool and others, is designed as a unified front door for veterans seeking benefits, housing assistance, burial information and much more. Veterans have noticed — vets.gov gets visited by 1.8 million users per month.
The ethos can also be seen in the team's workspace, where posters bearing excerpts from user interviews with veterans line one whole wall.
To Marcy Jacobs, recent winner of a Service to America Medal who's been leading the DSVA team since May 2017, this isn't just about a better website, though that's important too. It's about working to transform the whole agency into a customer-facing entity.
Because customer experience, Jacobs said in a recent conversation with FedScoop, isn't only the purview of the DSVA team or the Veterans Experience Office. It should be front of mind for everyone from the frontline doctor to the back office IT specialist, she argued. "It has to be that everyone here has that customer experience mindset," she said. At the end of the day, "we're a customer experience organization."
Jacobs has empathy for the challenges to adopting this mindset. As the largest federal civilian agency, VA has many employees who may rarely come into contact with veterans. The further one gets from the end user, the more difficult it is to "connect the dots," Jacobs acknowledged. An IT worker who repairs the computer of an appeals judge so that the judge in question can continue her work reviewing claims might not view himself as particularly integral to a veteran's experience, but Jacobs would argue he's critical.
Recent developments have Jacobs hopeful that the VA is beginning to internalize this value of customer service. Secretary Robert Wilkie, for example, recently called customer experience improvements a "prime directive" for his agency. And "improving customer experience with federal service" is one of the central cross-agency priority goals associated with the President's Management Agenda — the VA is among the agencies leading this initiative. Having these high-level directives is meaningful, Jacobs said.
Meanwhile, Jacobs and team will continue to identify "friction points" in the interaction between vets and the VA, and, when possible, design experiences that smooth these over. "A public sector experience should not be subpar to a private sector experience just because it's a government site," Jacobs said.