House Republicans shouldn't hold up NDAA, Thornberry says
The top Republican on the Armed Services Committee said he will support less funding than Republicans had hoped for, in order to finish the bill on time for the start of fiscal 2020.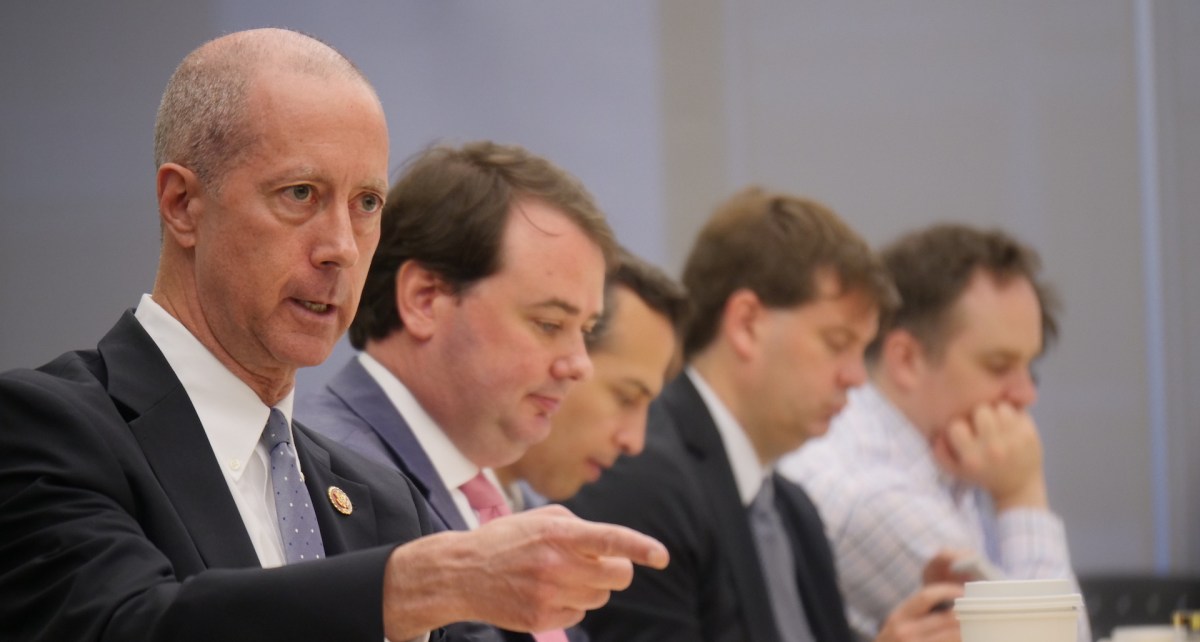 The top Republican on the House Armed Services Committee says he will urge his caucus to get behind the House's $738 billion fiscal 2020 National Defense Authorization Act so the Pentagon can act sooner rather than later on critical provisions.
House Republicans voted along party lines two weeks ago to oppose that chamber's version of the bill, which contains several key IT modernization, acquisition and workforce proposals. The Democratic majority was able to pass it 220-197. Fiscal 2020 begins Oct. 1, and Rep. Mac Thornberry, R-Texas, says it's more important to finish the bill before then, rather than hold out for a measure closer to the $750 billion Republicans originally sought.
A bill worth $738 billion on time "is more valuable than $750 [billion] in December or January," Thornberry said to reporters on Wednesday. The NDAA is often one of the last pieces of major legislation to pass each year.
Thornberry's support could ease the process of conferencing the House and Senate versions of the bills, which largely align on cyber and IT issues.
The House NDAA would create new reporting requirements for the DOD on its cyber, acquisition and development of emerging technology such as artificial intelligence. Those points broadly align with the Senate's draft legislation.
One difference Thornberry pointed to was funding a new Space Force. Currently, the Air Force houses a Space Command which oversees satellites and other space operations. The White House and Republican-controlled Senate want to grow that program into its own branch of the military.
Thornberry said he hopes to come out of conference with a "lean" Space Force and likened it to setting up a Christmas tree, but not putting the decorations on yet. The current House bill authorizes a Space Corps, less than a full force.
Nominees for the military's highest positions stressed the need for consistent funding. Mark Milley, President Trump's nominee for chairman of the joint chiefs of the staff, said during his testimony that having two-year spending deals was critical to readiness and the DOD modernization efforts.
"We have made a good start on rebuilding readiness, but we are not done yet," he said.