New to Challenge.gov: Bureau of Reclamation seeks help with Colorado River data flow
The Interior Department agency has launched a $60,000 Challenge.gov competition to find "innovative" data visualization solutions.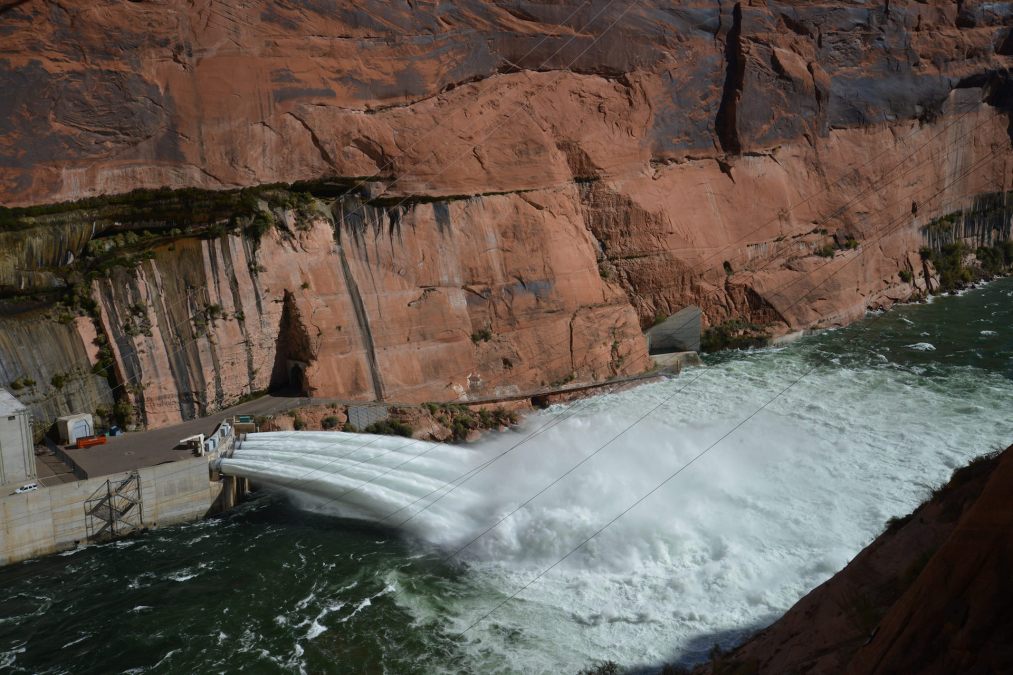 The Department of the Interior's Bureau of Reclamation has deep experience managing rivers, but it's looking for a little help with the corresponding rivers of data.
Specifically, USBR would like to better handle the streams of data that describe and support the Colorado River Basin, so the bureau and its partners have taken to Challenge.gov to search for innovative data visualization solutions.
Participants in the "Colorado River Basin Data Visualization Challenge" should take historical, current and projected data on weather, climate conditions, streamflows and more and then develop data visualization approaches that will "improve data exploration, analysis, interpretation, and communication."
"In particular, better visualization approaches are needed to improve understanding and communication of current and projected conditions in the basin and the water management actions that affect those conditions," the challenge statement reads.
Currently, all this data that Reclamation and its partner agencies gather is stored in spreadsheets and deployed in simplistic graphs. The ideal solution, employees say, would be some kind of interactive and user-friendly portal. The bureau is already taking steps toward more user-friendly data formats, as seen in the Reclamation Water Information System pilot. But it's early days still.
"Think about your daily weather forecast," hydraulic engineer Jon Rocha said. "Most people see a colorful map with temperatures, but, underneath that map is really lots and lots of data."
That's what Rocha and others envision for the bureau — they'll supply lots and lots of data, you bring the colorful map (so to speak).
The users of this imagined portal include Reclamation users as well as state and local agencies, water users, researchers and others.
Reclamation is laying $60,000 on the line for the competition — individual awards will range from $5,000 to $20,000 for successful solutions, the Bureau said. The challenge is presented in partnership with the U.S. Geological Survey, the Colorado Basin River Forecast Center, the Natural Resource Conservation Service and the U.S. Section of the International Boundary and Water Commission. Submissions, including a data visualization and a written description, are due Nov. 17.
The challenge is important because the Colorado River Basin is a crucial water source for so many people. According to a Reclamation report from 2012, close to 40 million Americans rely on the river for drinking water.