Navy extends NGEN again for $657M
The latest extension adds at least four months to incumbent vendor Perspecta's current contract.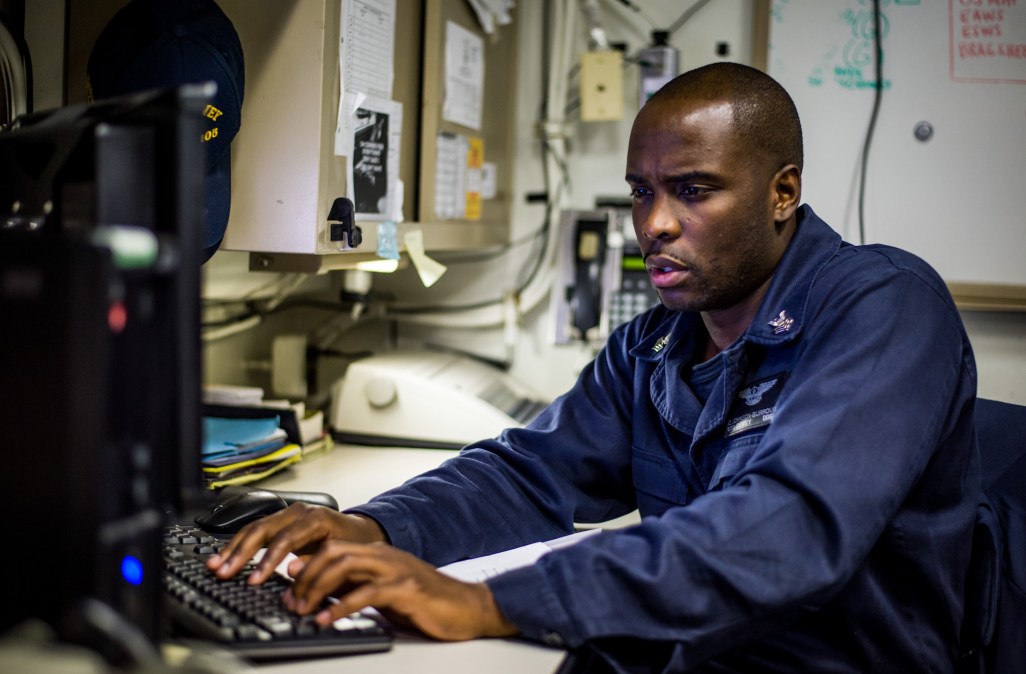 The Navy has once again extended the contract for its premier IT hardware and services program, the Next Generation Enterprise Network.
The latest extension adds at least four months to incumbent vendor Perspecta's current contract for the network services portion of the $3.5 billion NGEN, moving that chunk's expiration date from June 30, 2020, to Sept. 30, 2020. There are also three additional option months that the Navy can add on to extend that part of the contract through the end of calendar year 2020.
In total, the contract extension could be worth up to $657 million, according to a Pentagon contract award announcement.
"Through NGEN, the Navy has long established itself as a technology leader among government agencies," Mac Curtis, president and CEO of Perspecta, said in a statement. "We are proud of the innovative partnership we've built with them and look forward to putting bold new ideas to work in preparation for the next phase of the program."
According to a notice on FedBizOpps this summer, the Navy also intended to extend the hardware portion of NGEN six months, from October 2019 to March 2020. It's unclear if that's lumped into this extension. In its own announcement, Perspecta described only the four-to-seven-month extension of IT services.
Under NGEN, Perspecta manages and provides services for what it describes as the world's largest intranet — the Navy Marine Corps Intranet. NGEN was set to expire in Septemeber 2018, but the Navy issued an initial extension to Perspecta worth $787 million.
This comes as the Navy sets the course for the next generation of the massive contract, called NGEN-Recompete, or NGEN-R. That contract has been slow to materialize, however, hence the multiple extensions. This latest extension, according to the Navy, "will provide continuation of current services, including transition services, for the Navy and Marine Corps while the Next Generation Enterprise Network Re-compete (NGEN-R) family-of-contracts are procured."
The Navy said in its summer notice that the two NGEN-R awards were estimated to be awarded in the fourth quarter of fiscal 2019 (which is only a handful of days away) and the second quarter of fiscal 2020, respectively.