NTIS partners can help with data problems in face of hiring freeze, director says
As agencies look to continue delivering on their mission in the face of a hiring freeze, the head of the National Technical Information Service said federal agencies can look to the NTIS joint venture partners for help.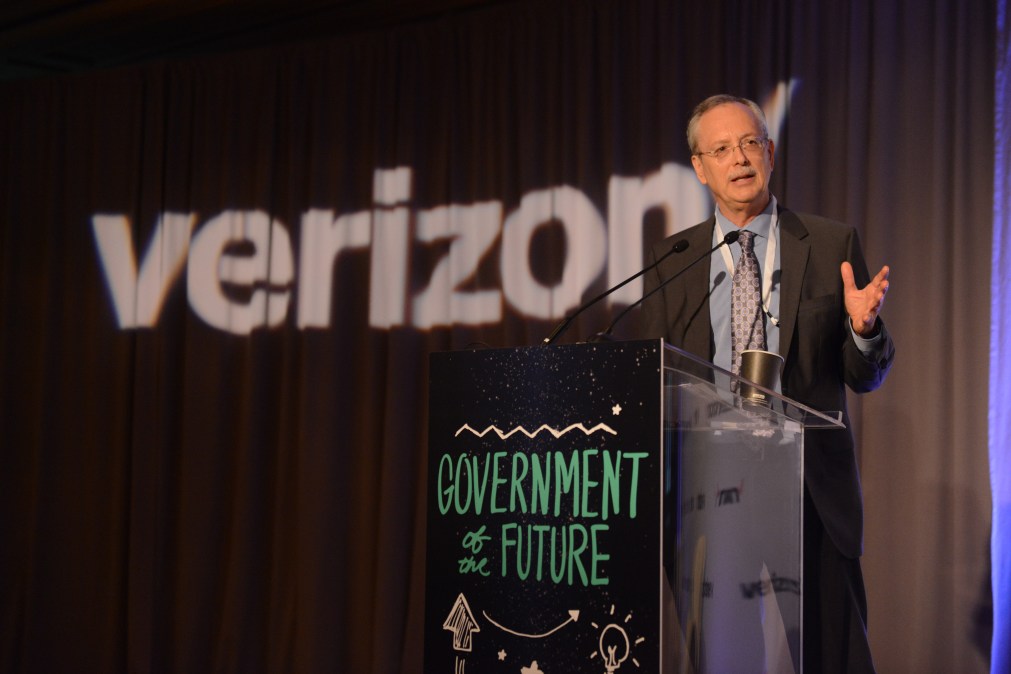 As agencies aim to continue delivering on their missions in the face of a hiring freeze, the head of the National Technical Information Service said they can look to the NTIS joint venture partners for help.
Federal agencies are all big data organizations that need to leverage the best tools for visualizing, publishing and disseminating that information, Avi Bender said on Wednesday at Verizon's Government of the Future Summit, produced by FedScoop.
"But the capacity to scale is very difficult. You can't just tomorrow hire 10 data scientists," Bender said. "Now we have a hiring freeze, you can't do that."
But instead, agencies can use private sector expertise through NTIS' joint venture partners to help them tackle problems around data, Bender said Wednesday, making his business case for his "Federal Data JV Boutique," as he has called the partners before. The JVPs include large government contractors, smaller companies, nonprofits and research groups.
The joint venture partners are part of NTIS' pivot to refocusing on data. Former Commerce Secretary Penny Pritzker announced in 2015 that NTIS was headed in a new direction by refocusing its efforts on data. The agency had to pivot drastically after congressional efforts to shutter it in recent years.
NTIS was created to be an information repository. But Google and other technological advances rendered its initial mission irrelevant.
According to Bender, the JVP process goes a little something like this: NTIS first meets with an agency to talk about its data priorities, and fundamental problems. NTIS walks away from that meeting and writes a problem statement, and confirms with the agency that it captures the issues.
Then NTIS talks with all of its JVPs, and those partners can challenge NTIS and the agency and help them refine the problem statement, Bender said.
"We're helping agencies front-load the planning process," Bender said. "Because if you don't do that with other people who are frankly, smarter than you are, you will define requirements, you will issue those requirements and you will get what you asked for."
Then, with agreement of agency, NTIS will issue the bid and for about 10 days JVPs will bid on it, Bender said. The whole process takes about 60 to 90 days, he said.
Aiming to serve
After discussions with several federal agencies, Bender said NTIS found many data-related issues were actually around people having difficulties selling a solution to the top.
"The reason for front-loading the planning process is to allow the IT and the business people to get in the same cage — to have both of them understand how the outcome of this effort is actually helping you serve the constituents, the people, the taxpayers, who are paying for our jobs," Bender said.
Bender said that while there are contracts, grand challenges, hackathons and other solutions to interact with the private sector, NTIS' joint venture authority is unique and could help deliver continuity.
"I would say that grand challenges, and hackathons and code-a-thons that really bring innovators together — they're not really sustainable," Bender said. "And you need to have a structure based in some legal authority to have the continuity."