DHS and immigration authorities sued by ACLU over phone tracking
The organization wants to know how bulk databases of phone location data are being used by the agencies, which have refused Democratic senators' requests for their legal analysis.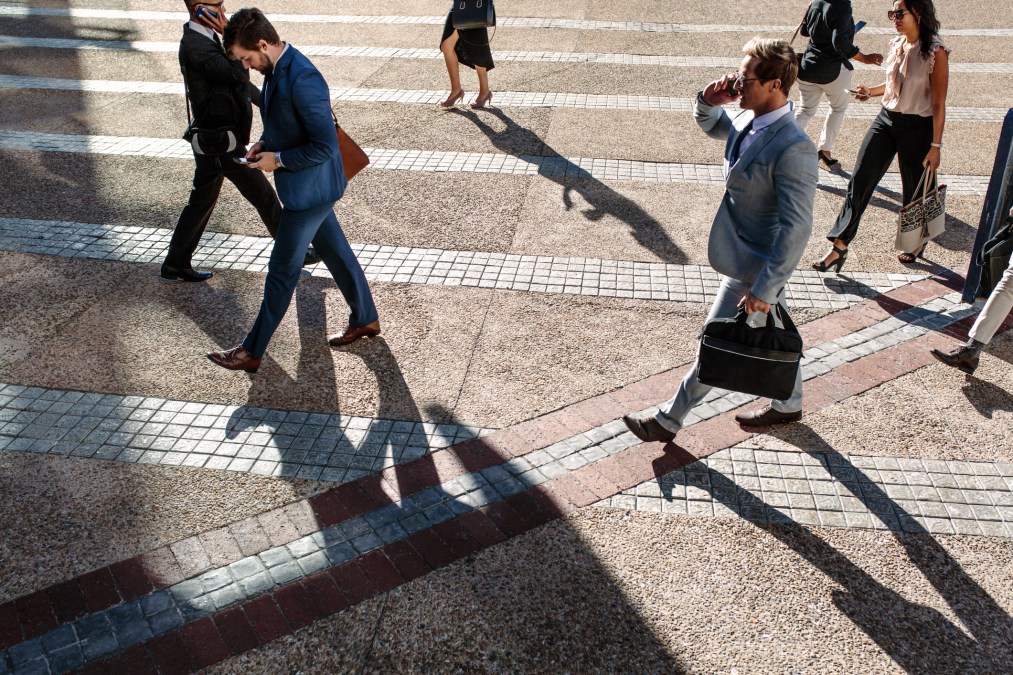 Three agencies are being sued by the American Civil Liberties Union over their secret purchase and use of phone location data to track people.
The ACLU wants the Department of Homeland Security, Customs and Border Protection, and Immigration and Customs Enforcement to provide any records about their access to a database from Venntel, as well as similar services from other companies.
Democratic Senate aides initially uncovered the warrantless use of such databases during a series of summer oversight calls with the agencies. The lawsuit represents the first attempt to force the agencies to provide information after they ignored senators' follow-up requests, the ACLU said.
"It's critical we uncover how federal agencies are accessing bulk databases of location data and why," read an ACLU tweet Wednesday. "There can't be accountability without transparency."
A CBP spokesperson declined to comment on pending litigation, while DHS and ICE did not return requests for comment.
Mobile applications may sell users' location data, transmitted by the GPS chips in their phones, to companies for marketing and other purposes. Washington, D.C.-based mobile analytics company Venntel collects that data from apps and sells it to government customers, thought its full client list hasn't been disclosed.
The IRS revealed on a June oversight call that its Criminal Investigation unit subscribed to Venntel's database between 2017 and 2018. Senators subsequently pressured the agency's inspector general to investigate, though J. Russell George only promised to report back "to the extent allowable under the law."
ACLU did not include the IRS in its suit. But it did include CBP, which was the next agency targeted by the senators for its half-million-dollar subscription to Venntel's database.
DHS announced an inspector general investigation into CBP's warrantless phone tracking Wednesday, in response to an inquiry from Sens. Ron Wyden, D-Ore.; Elizabeth Warren, D-Mass.; Ed Markey, D-Mass.; and Brian Schatz, D-Hawaii.
"If federal agencies are tracking American citizens without warrants, the public deserves answers and accountability," Wyden said in a statement. "I won't accept anything less than a thorough and swift inspector general investigation that sheds light on CBP's phone location data surveillance program."
At issue is the Supreme Court's 2018 Carpenter v. United States decision, which found collection of significant quantities of historical phone location data constitutes a search requiring a warrant under the Fourth Amendment. The ACLU wants to know if immigration authorities are paying for access to databases to circumvent that ruling.
The lawsuit requests copies of contracts, policies and procedures for data use, communications with companies and the related legal analyses.
DHS, CBP and ICE haven't responded to an ACLU request for those documents under the Freedom of Information Act, and both DHS and CBP told senators their legal analysis is privileged.
"If law enforcement agencies can buy their way around the Fourth Amendment's warrant requirement, the landmark protection announced by the Supreme Court in Carpenter will be in peril," reads an ACLU statement. "Despite federal agencies spending hundreds of thousands of dollars on access to cell phone location databases, those agencies have not publicly explained their legal justifications or internal limitations on access to this invasive information."