Here's who's joining the 2020 class of Presidential Innovation Fellows
The 20 fellows are placed at nine different agencies.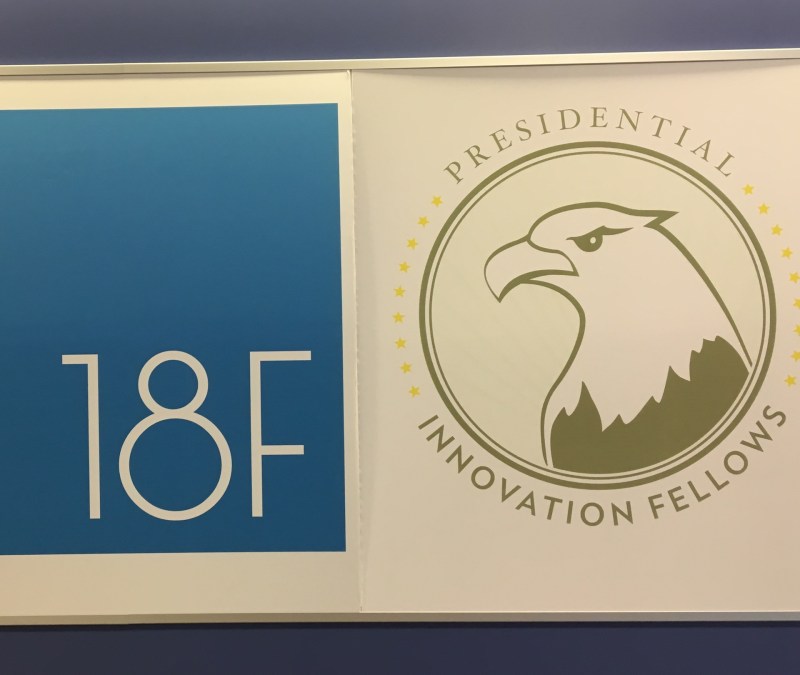 The new Presidential Innovation Fellows are here.
The General Services Administration, which houses the tech leadership-focused program, announced on Thursday that 20 new fellows (PIFs, as they're colloquially called) have, as of Thursday, officially started their journeys. Over the next year (or maybe longer) the group will work with a total of nine different agencies on 13 different projects ranging from helping agencies better leverage data to advising on customer experience and human centered design practices.
Executive Director for the PIF Program Josh DiFrances called the incoming class "some of the nation's best technologists."
"Over the last seven years, fellows have worked to accelerate the adoption of novel technology within the federal government and save taxpayer dollars," he said in a statement. "Our new cohort of fellows will continue to build upon this work to help agencies create better products, services, and experiences for the American public."
Whole ecosystems are beginning to form around past PIFs, too, as they go on to hold traditional leadership positions within the federal government. For example Charles Worthington, CTO at the Department of Veterans Affairs, was a former PIF. Three fellows from this new cohort will be joining his office. Gil Alterovitz, the VA's inaugural AI director, was also a PIF.
The new fellows and their projects, roughly grouped by agency, are:
Irtaza Barlas — U.S. Department of Agriculture's Farmers.gov
Melissa Keene — Farmers.gov
Devin Brande — U.S. Navy Digital Warfare Office
Ken Kato — Navy Digital Warfare Office
Minh H. Chau — Millennium Challenge Corporation
George Chewning — VA Research AI Center
Christopher Corpuel — VA Veterans Experience Office
Scott Weiss — VA Veteran Experience Office
C.C. Gong — VA Office of the Chief Technology Officer
Kaeli Yuen — VA Office of the CTO
Wanmei Ou — VA Office of the CTO
Joshua Farrar — VA Office of Resolution Management
Dennis Chornenky — U.S. Department of Transportation
Ariele Faber — Centers for Medicare and Medicaid Services
Michelle Holko — National Institutes of Health "All of Us" research program
Gina Valo — U.S. Food and Drug Administration
Nina Walia — FDA
Angelo Frigo — GSA's Office of Product and Programs
Johnny Martin — GSA's Login.gov
Likhitha Patha — GSA's Login.gov
The fellows will serve as "entrepreneurs-in-residence" at their respective agencies. The PIF program began in 2012 under President Obama — this is its seventh cohort.