RPA is helping with FDA's drug evaluation and research
The number of repetitive, manual tasks being performed by Food and Drug Administration employees with medical degrees is declining as they're automated.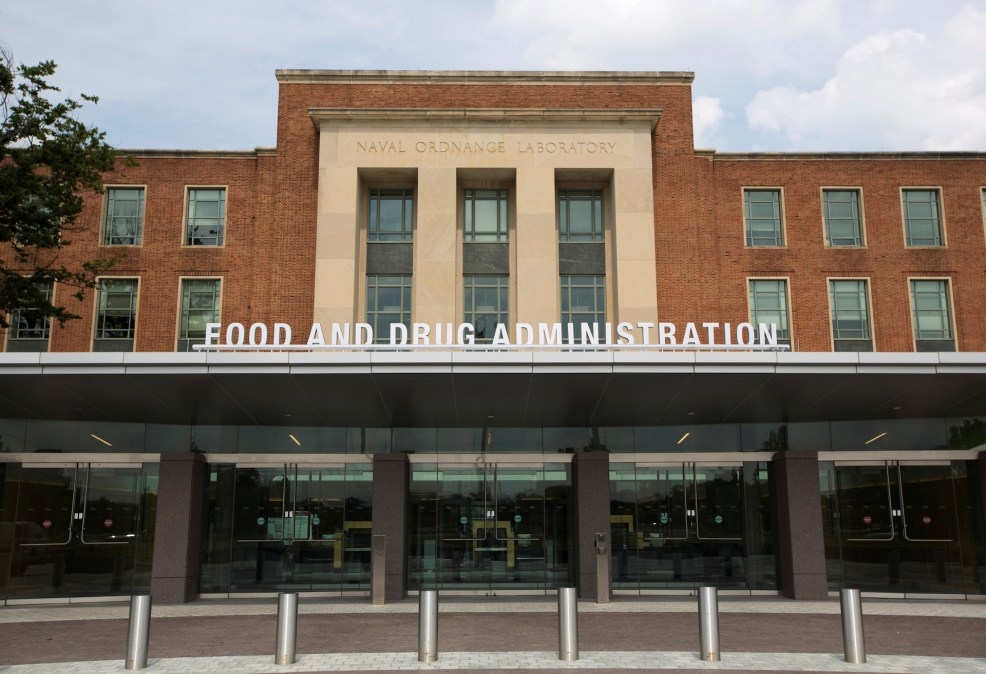 The Center for Drug Evaluation and Research has seven robotic process automation projects in development as it works to free up staff for its core science mission.
An agency within the Food and Drug Administration, CDER ensures drugs on the market are safe and effective — regulating them throughout their lifecycle.
Many CDER employees have pharmaceutical science or medical degrees but find themselves performing repetitive, manual administrative tasks like arranging meetings.
"Some of the activity is done by staff, with very advanced degrees, that would rather not do these kinds of tasks," Ranjit Thomas, CDER Informatics program management lead, told FedScoop.
The FDA is recognized in the RPA space for automating drug intake forms, as well as work within its chief financial officer's office. But CDER has quietly put several RPA use cases into production enterprisewide.
In order to market drugs in the U.S. or make changes to that strategy, pharma sponsors must submit their plans to CDER, which receives thousands of applications a week, Thomas said.
Bots now ensure applications are complete before transcribing the information in them from PDFs into CDER's system. Then the bots determine where to route new drug, investigation and master file submissions among hundreds of workflows so reviewers and project managers have their assignments.
When a pharmaceutical company wants a unique identifier, bots assign those numbers
"This used to be a process done entirely by staff," Thomas said.
CDER estimates the seven new RPA projects in development will save 24,000 work hours annually, including those where bots schedule meetings and assign letters.
The agency has used RPA for a year with plans to apply bots to machine learning and natural language processing for applications in regulatory review, Thomas said. That would see bots data mining for insights and assisting with resource allocation and risk assessment frameworks.
In high-volume situations, bots would run the first triage of analytics on applications, Thomas said.
RPA does have its challenges because bots need authorities to operate (ATOs) within agency networks, which some agencies have gotten around by credentialing them like humans. That doesn't sit well with every official.
Thomas said CDER is selective with its RPA projects to avoid such situations.
"There are certain use cases we come across where we've looked at bots but decided against using bots," he said.
Archiving documents is a manual task, but CDER tracks who archives what in every instance. Bots "would not accurately represent the person archiving a document," Thomas said.
In other words, a bot couldn't be held accountable, so the process wasn't automated.
Informatics program management works with FDA's information technology security staff to handle ATOs, and the RPA off-the-shelf solution CDER uses was evaluated and granted an ATO, Thomas said.