SBA Small Business Week hackathon created 'real substance'
The agency is "very interested" in building off this momentum going forward. Administrator Linda McMahon even showed up to give out the prizes.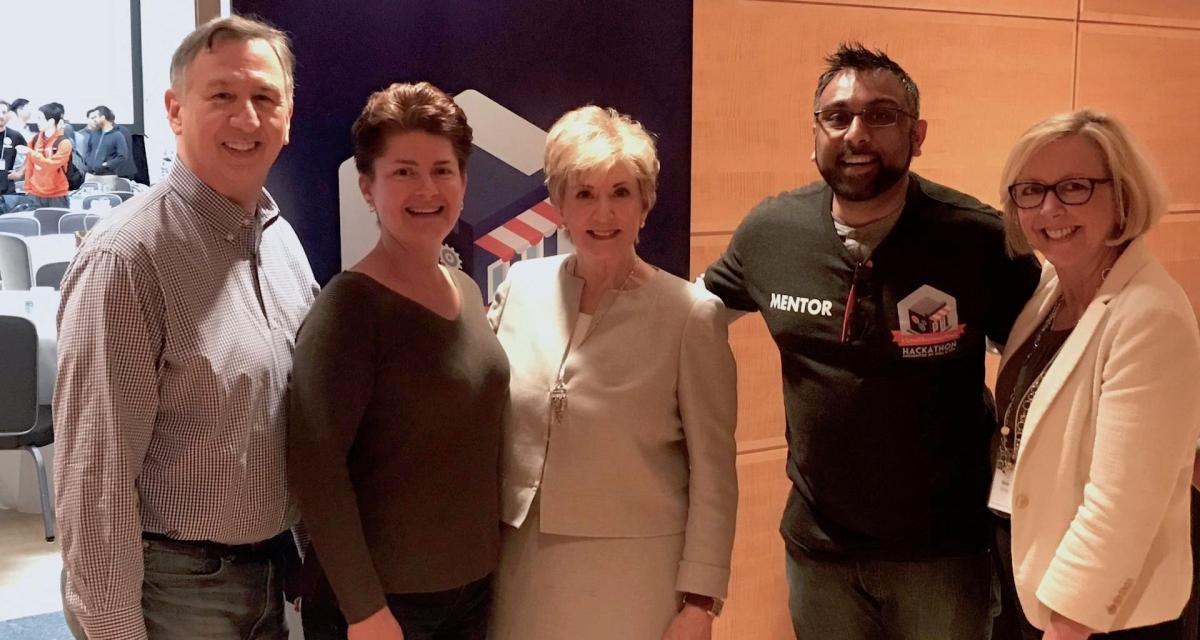 Sixty-five developers, user experience designers, entrepreneurs and other tinkerers recently descended one Friday on the Ronald Reagan Building and International Trade Center. They drank coffee, they raced drones and by that Sunday each of the 13 teams had built an app designed to help American small businesses with financial management responsibilities.
All things considered, the National Small Business Week hackathon, a partnership between the Small Business Administration and the credit card company Visa, "worked out really well," G. Nagesh Rao, of SBA, told FedScoop.
Top ideas that stood out from the April 27-29 event included an integration for the popular office messaging software Slack that manages small businesses' invoices and payments (this one won the $10,000 grand prize); a business intelligence solution that drew on a whole host of Visa and SBA APIs; an app that would allow small businesses to connect with social media influencers for marketing purposes; and a chatbot project that would allow users to get pertinent small business support information from the SBA via the Amazon Alexa.
SBA CIO Maria Roat served as a judge, and agency Administrator Linda McMahon even showed up to give out the prizes. "She was like 'Wow… this is really ingenious. We need to be doing more of this,'" Rao said, of McMahon's experience.
The event was a first "in a long time" for SBA, Rao said. But it left a positive mark — the agency is "very interested" in building off the momentum and being part of similar hackathons moving forward.
BeMyApp, the company that facilitated the event, has run "hundreds" of hackathons over its eight years in business but few, if any, with a U.S. government partner. "It was really cool," project manager Patrick Medina told FedScoop. "This event helped people kind of re-think the way that the government is trying to help small businesses."
"There's real substance here," Rao reflected. "Let's build off this. Let's not just do it because it looks cool — yeah, that's an added benefit it's cool and fun — but there's actual tangible benefit here to crowdsource better ideas and better data solutions and help us convey the information better. This is all part of the demystification and democratization of information from the federal government."
One key element of the weekend's value to SBA, Rao said, was seeing which available agency open datasets interest developers and, on the flip side, what data developers would like but perhaps can't get. This will help inform the agency's data management decisions moving forward, he suggested.
And the SBA wasn't the only federal data owner present — members of the code.gov and data.gov teams also showed up to mentor hackathon participants and introduce them to the available federal open datasets. Medina told FedScoop that the federal teams took a "very involved approach" in helping out.
"It was just a lot of fun," Rao said. "It was a nice way to kick off National Small Business Week."