NASA's eclipse livestream drew more than 1M viewers at peak, Digital Analytics Program says
Over 1 million people visited NASA's eclipse livestream on Monday during its peak.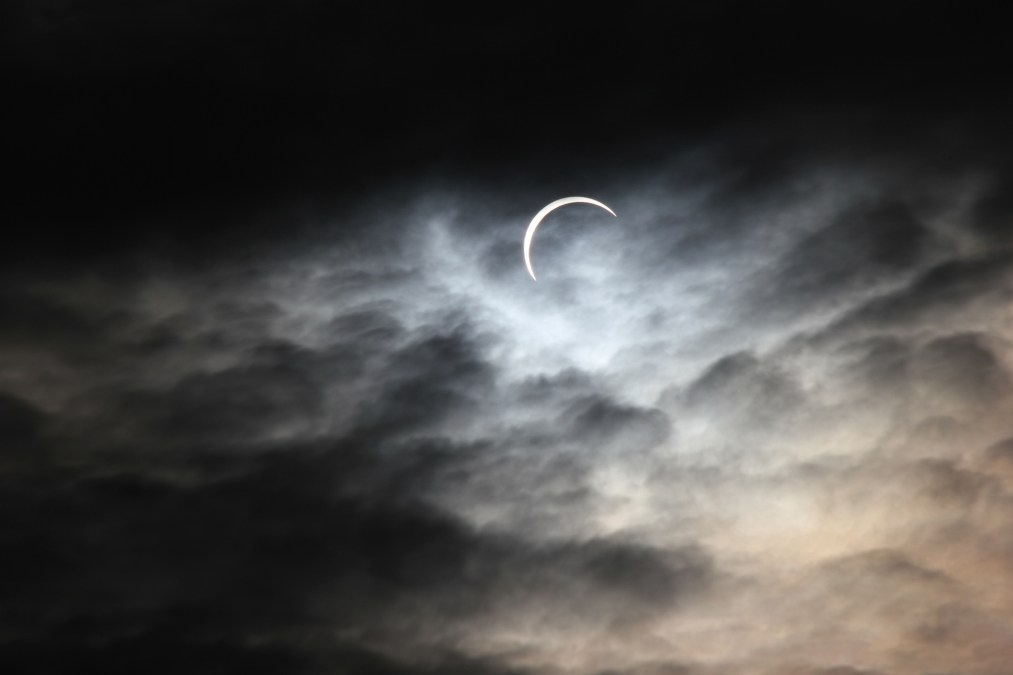 Monday, as the solar eclipse crossed the country, interested individuals from around the world got online. Specifically, more than 1 million people visited NASA's eclipse livestream during the peak of the event.
"Something of the magnitude of yesterday is really unprecedented for us," Tim Lowden, program manager of the General Services Administration's Digital Analytics Program told FedScoop. It was "definitely the largest event we've seen" since analytics.usa.gov started tracking how many people are visiting a given government website at any given time.
GSA's Digital Analytics Program started in 2012 as a way to view how the public interacts with government websites and later use that data to aid agencies in making their websites better. In March 2015, DAP launched analytics.usa.gov — a dashboard of moment-to-moment federal government website traffic (as well as longer-term views and downloadable data sets) that runs using Google Analytics.
Since then, the team has watched federal web traffic ebb and flow.
Lowden said that U.S. Postal Service, Social Security Administration and weather.gov webpages are regularly among the most-visited, coming in at around 2,000 to 3,000 visitors on a given page at a given time. Then there are the predictable bounces in traffic — during tax return season the IRS site can see 13,000 or 14,000 people on a given page at a given time. When President Obama livestreamed his final State of the Union address on Whitehouse.gov, the page reached around 50,000 visitors.
But by any measure, Monday's eclipse traffic was a big deal. Lowden said the peak moment happened around 1:15pm eastern time, when over 1 million people were on NASA's Eclipse Live page. At the same time, he noted, 1.7 million people total were visiting some NASA page — most in some way connected to the eclipse.
"I got really excited at 100,000 because I'd never seen that," Lowden said. "And then we went to 1 million."
The livestream, as FedScoop previously reported, was made possible largely thanks to cloud infrastructure.
It wasn't easy to prepare for the event, contractor InfoZen told FedScoop in an interview, because they didn't know exactly how many people would want to tune in. According to InfoZen cloud program manager Sandeep Shilawat, that's precisely what made the cloud such a valuable tool — it makes scaling capacity fairly easy at a fairly low cost.
Lowden made it clear he doesn't speak for NASA when describing his excitement watching the numbers climb on Monday.
"We have to give a lot of kudos to the team at NASA" for creating the programing that drew so many eyeballs, he said. He's happy, though, to be able to provide NASA with some insight into the traffic that wouldn't have been so accessible before analytics.usa.gov. "It was nice to be able to see such a success story," he said.