Congress needs more tech expertise. This fellowship is trying to help out
TechCongress is now recruiting for its third cohort.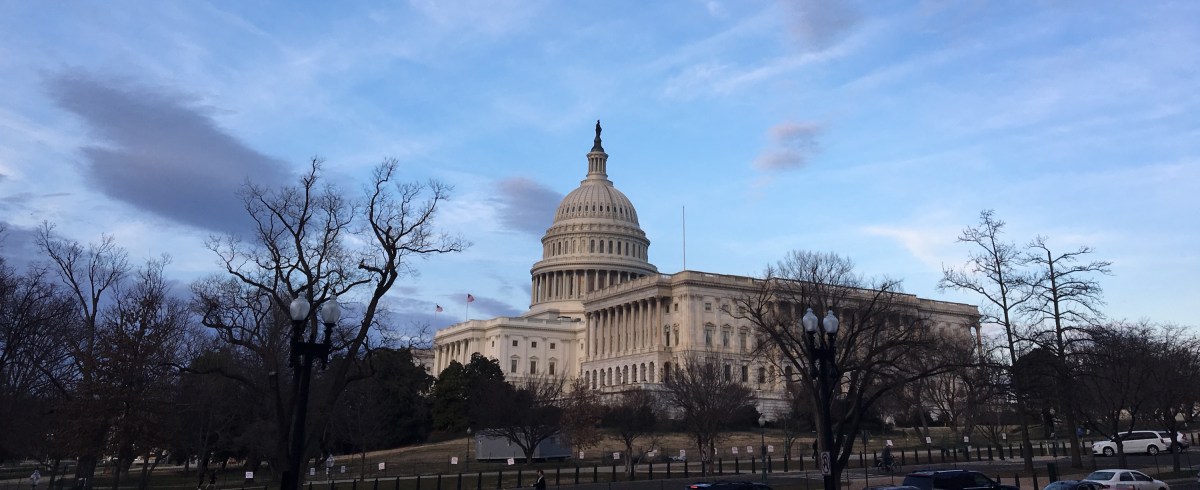 Travis Moore was working on Capitol Hill, in former California Democrat Rep. Henry Waxman's office, when he realized he needed a little technical expertise. Conversations following the Snowden leaks, the debate around CISPA and more convinced him that, increasingly, tech affects all issues.
Unfortunately, he found had to get off the Hill for guidance.
So as Waxman headed toward retirement in January 2015, Moore found himself thinking more and more about how Congress could benefit from some in-house tech advisers. There were models out there — the longstanding Robert Wood Johnson Foundation health policy fellowship brings health experts to the Hill, and over in the White House, the U.S. Digital Service, 18F and the Presidential Innovation Fellows program were all popularizing the idea of bringing private sector tech talent into the executive branch, if only briefly.
Rep. Waxman left office on Jan. 2, 2015, and by Jan. 3, 2015 Moore had his proposal — a pitch for TechCongress, the Congressional Innovation Fellowship.
'Just pure bliss'
In January 2016, the first cohort of TechCongress fellows began their work, and JC Cannon, a self-described techie with a love of politics, was one of the two. Cannon had just retired from Microsoft after a 16-year tenure — on the Hill he joined the House Ways and Means Health Subcommittee.
"It was just pure bliss," Cannon says now of his time as a fellow. And even as an outsider on a short tour of duty in the legislative branch, Cannon felt as though his expertise was respected and sought out. "You get to be a staffer," he said. "I know I had an impact."
Sure, there was the time spent working on electronic health record privacy policy, but there were also smaller questions. Staffers would approach him with "just simple questions about technology," Cannon said, recounting how he once talked his coworkers through some best practices in online privacy.
What it means to be a technologist
TechCongress is now entering its third year — the 2016 class was comprised of just two fellows, and 2017 brought four more. Applications for 2018 opened recently, and Moore told FedScoop the class will ultimately be between four and six.
So from Moore's perspective this experiment is working — though of course some aspects aren't quite what he initially expected.
For example, at the outset Moore anticipated that TechCongress would recruit talent similar to that at USDS — private sector tech folks from high profile companies. In reality, the TechCongress fellows have been a much more diverse bunch thus far. One 2017 fellow was previously a tech editor at The Economist; another worked at the American Civil Liberties Union.
"We take a very broad view of what it means to be a technologist," Moore told FedScoop.
The goal of the program is a little different from those in the executive branch, too. Moore isn't trying to create a long-term solution per say. Though the program is steadily growing, "our goal is not to have 50 fellows on the Hill," he said. "Ultimately, Congress has to solve this problem [and move toward hiring in-house tech talent] themselves."
Moore sees a future in which every congressional committee has a chief technologist — that's the future TechCongress is trying to catalyze. It's a proof of concept, if you will.
What's the outlook from Capitol Hill?
The Congressional Tech Staff Association is a bipartisan group that exists to carry out the mission of "elevating congressional staff's technical expertise and understanding of technology policy." It was founded in 2015 to hold educational events and foster a sense of community among tech-interested Hill staffers.
CTSA also sees the need for more tech expertise in Congress.
"Technology has become a pervasive element of many national policies, and backgrounds in these issues are necessary for appropriate federal laws," CTSA's communications director Landon Zinda told FedScoop on behalf of the group. "Congressional leaders are best equipped to govern when support staff have expertise and knowledge in these emerging areas, as well as a network of stakeholders and resources to better serve the legislative branch."
Other Hill staffers contacted by FedScoop agreed that more tech expertise would benefit the legislative body.
"Yes, I do think that there is a need for more staffers with tech expertise," Jay Cho, a legislative assistant to Rep. Robin Kelly, D-Ill., told FedScoop via email. "Having more staffers on the Hill with a background on these issues would be very beneficial to other staffers."
Cho said organizations like CTSA help to ameliorate the issue of lack of knowledge, which he acknowledged is not new. He added that he's had a good experience with TechCongress fellows thus far.
"I worked with one of their fellows in the past and it was a fantastic experience," Cho said. "He was a terrific source of knowledge, extremely humble, and willing to learn about the legislative process. He became one of the people that I regularly relied on when I needed a deeper understanding of technical issues."
Is there a future here?
"I think that TechCongress and other organizations like it can contribute to the pool of knowledge on the Hill with strategic placement of their fellows," Cho said.