Here's where to find tech expertise within congressional offices
The 2019 TechCongress fellows are spread across the House and the Senate, in member offices and on committee staffs.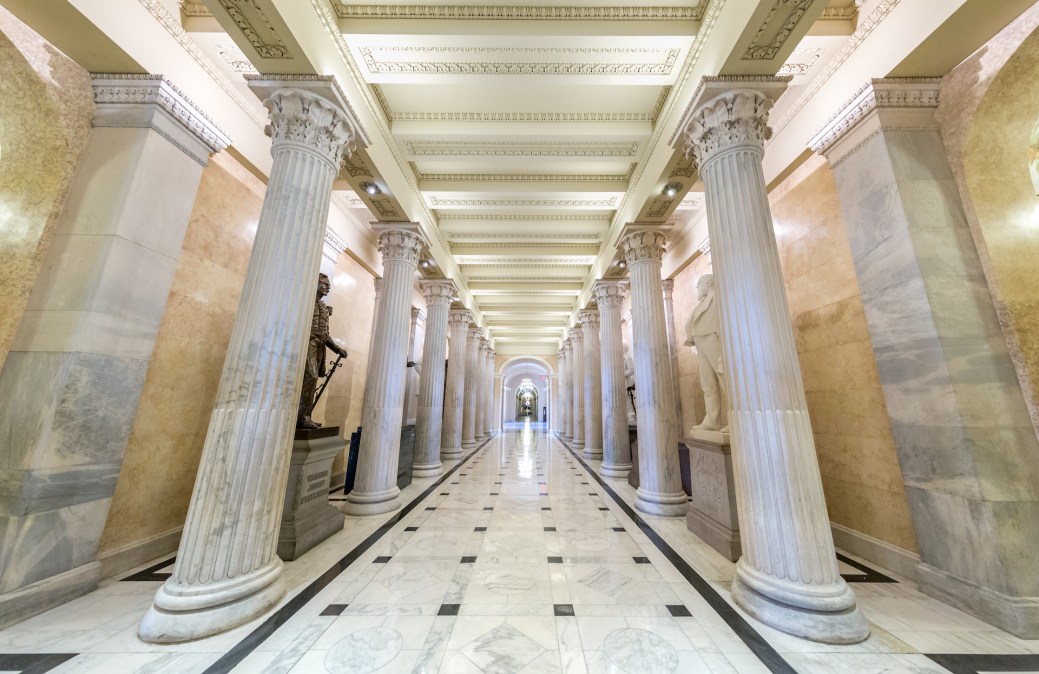 Congress isn't exactly known as a bastion of tech-savviness. So when looking for offices that have some expertise at their immediate disposal, here's a hack: Follow the TechCongress fellows.
The four-year-old fellowship program, which brings tech experts to Capitol Hill for a yearlong placement, announced Tuesday that each of its eight 2019 fellows has found a project. The fellows, who come from previous lives in industry, defense and even the executive branch of government, are spread across both the House and Senate, in offices and connected to committees.
Here's where they landed:
The 2019 cohort is TechCongress' biggest to date. The fellowship launched in 2016 with its inaugural class of just two fellows, but since then the lack of tech expertise in Congress has become a significantly more popular talking point. "The Zuckerberg hearings were a game changer," TechCongress founder Travis Moore told FedScoop last summer, referring to the Facebook CEO's April 2018 appearance before senators. "We shouldn't let a good crisis go to waste."
This interest in tech expertise has translated to demand for fellows — each of the 2019 fellows had offers to join eight different offices on average, TechCongress says.
And one office is back for a second helping — in 2017, Schatz hosted fellow Sunmin Kim. Schatz is part of the new Senate Artificial Intelligence (AI) Caucus, and in March he and Sen, Roy Blunt, R-Mo., introduced a bill that would direct companies to get affirmative consent when facial recognition is being used, by commercial entities, in a public space.