'Tenacity: Women redefining leadership,' a FedScoop film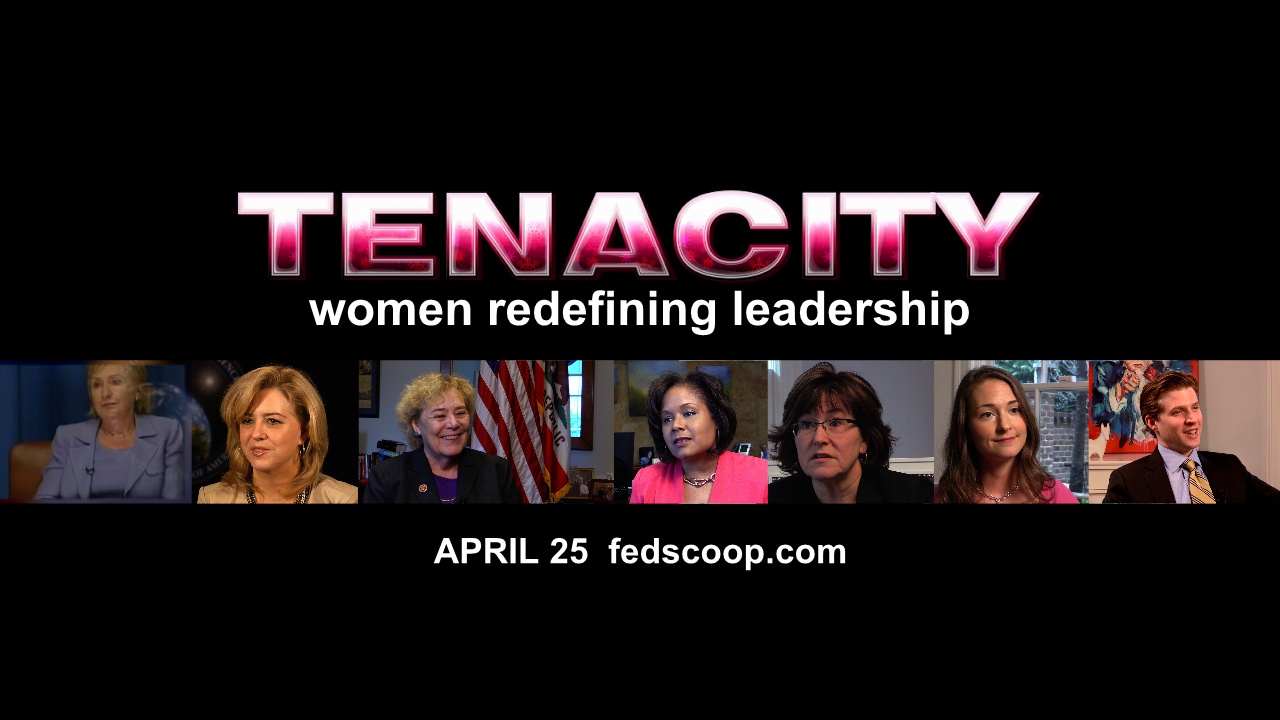 It might seem ironic that in 2014, we are still having a conversation about the status of women in the workplace. But while women have made significant advances in terms of equality in the workplace, there is still a significant amount of work to be done.
More often than not, in science, technology, engineering and mathematics fields, there is a shocking lack of female representation.
Women hold just about 32 percent of IT-related positions in the federal workforce, account for just 14.6 percent of Fortune 500 company CEOs, make up 17 percent of Congress, and compose 10 percent of information security professionals. The U.S. is ranked 90th in terms of female representation in the national legislature — behind Iraq, Afghanistan and Cuba.
In "Tenacity," we dive into the root cause for this disparity. Why women, a demographic that brings so much value and so many skills to the workplace, are still woefully underrepresented, particularly in STEM fields. Through the eyes of these women, we begin to understand what their early careers looked like, how the field has changed since they started and the obstacles that remain in today's work environment.
The federal IT space has a proven track record of women in leadership roles. There is an increasingly growing number of female chief information officers in the federal government and in industry leadership positions. The message: When you put women in leadership roles, good things happen.
These amazing women credit their success to having amazing mentors, strong leaders, and of course, tenacity.
To see the film in its entirety and never before seen clips from our interviews, click below to page 2.