The VA is looking to 5G to enable 'X-ray vision' for doctors
VA doctors may soon be able to use AR headsets to superimpose medical imaging on a patient for "safer and more effective procedures."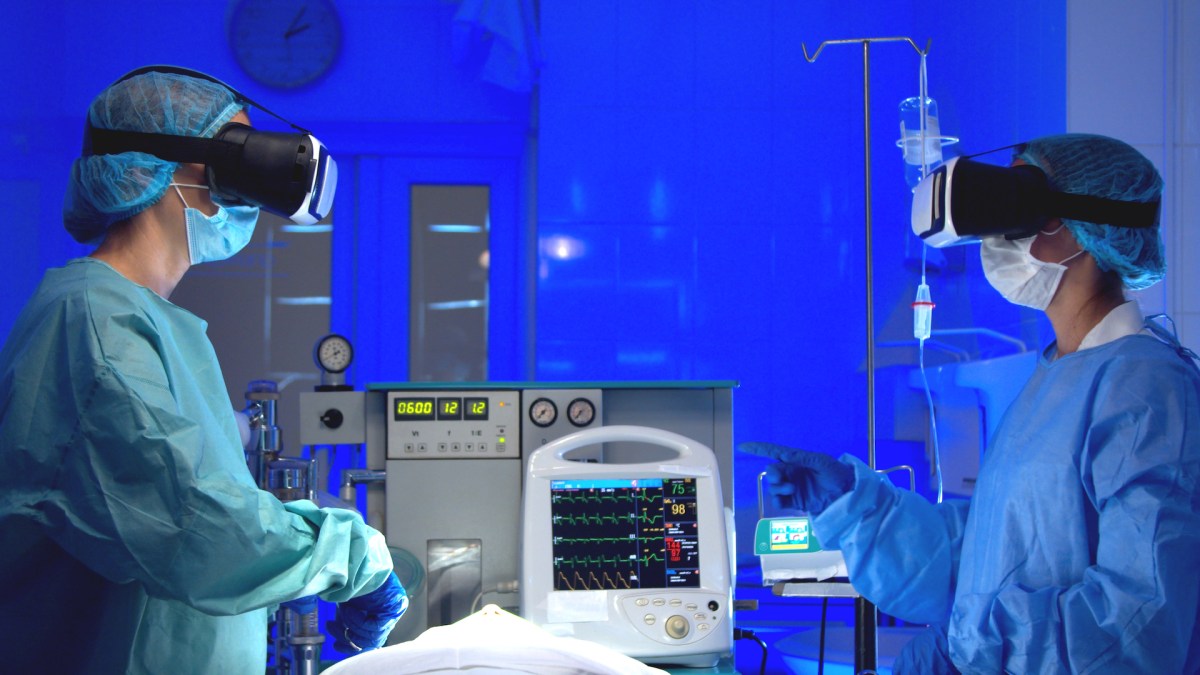 As the Department of Veterans Affairs expands its use of 5G wireless technology in its medical centers across the nation, the enhanced network infrastructure could soon support physicians going into an operation with "X-ray vision."
The VA has put 5G-enabled augmented reality to use for more than a year now under what it calls Project Convergence to give doctors the ability to look at and manipulate large imaging files, like MRIs or CT Scans. While the program's initial work so far has focused on training, education and pre-surgical planning before an operation, the hope is soon VA doctors will be able to use AR headsets to superimpose that medical imaging on a patient for "safer and more effective procedures," says Thomas Osborne, director of the VA's National Center for Collaborative Healthcare Innovation (NCCHI).
The VA has already been able to do the so-called augmented reality X-ray vision in a lab setting, Osborne told FedScoop.
"We're right on the cusp of taking that information in superimposing it seamlessly on top of the patient in front of you," he said of doing it in an actual medical procedure. "And so at that point, you literally have X-ray vision."
Such a scenario would be massively beneficial, Osborne said. "All kinds of opportunities open up, not only for just like understanding what's going on with the person in front of you and quite frankly literacy for everybody involved, trainees and patients, to understand what's going on. But now you can see exactly where that thing is. There's an opportunity for us to have safer, more effective procedures because we can go in and find the safest path without having to worry about hitting things that you don't want to hit like vessels and nerves and going to the most precise and efficient way."
While such an innovation depends on powerful imaging software and a cutting-edge AR headset, it's the 5G network that sets up the foundation for the capability of processing such large imaging datasets in real-time.
Osborne described the move from 4G to 5G networks and how data flows on them like going from riding a bike down a dirt road to moving to "a five-lane superhighway without traffic."
"You can have more data and be able to process more data, take it from one place, like the point of care, and bring it to another place efficiently and fast, like a supercomputer or a cloud-based analytics platform where that information can be processed and turned into knowledge and wisdom and then brought back to the point of care so you can have real-time clinical decision support," he said of 5G. "And the more elements you bring into that system, the better you are empowered to come up with the most precise action actionable and personalized care."
Osborne continued: "It's sort of a foundational infrastructure that allows us to build and to do more than we could have otherwise."
With a traditional wired or 4G wireless infrastructure, "it just wouldn't be possible — you'd have processing times that are too slow," he said.
Project Convergence is but one of the many innovations NCCHI is looking to bring to veteran healthcare. And many others similarly rely on the bandwidth of 5G to transmit large swaths of data. For instance, the center is looking to use 5G-enabled drones on medical campuses for search and rescue of missing patients or other emergencies. The VA is even looking at hologram-like telepresence, which would allow remote patients receiving telehealth to "virtually bring someone into the room with them," Osborne said.
NCCHI has many other projects that aren't beholden to 5G, like its work on sensor-driven fall prevention devices, artificial intelligence that can predict kidney injuries, and a smart cane for the blind that uses LIDAR.
The hope is that NCCHI can be an incubator for these innovations that can then scale to medical centers across the U.S.
"The goal is to spread those ideas for others to benefit from," Osborne said.